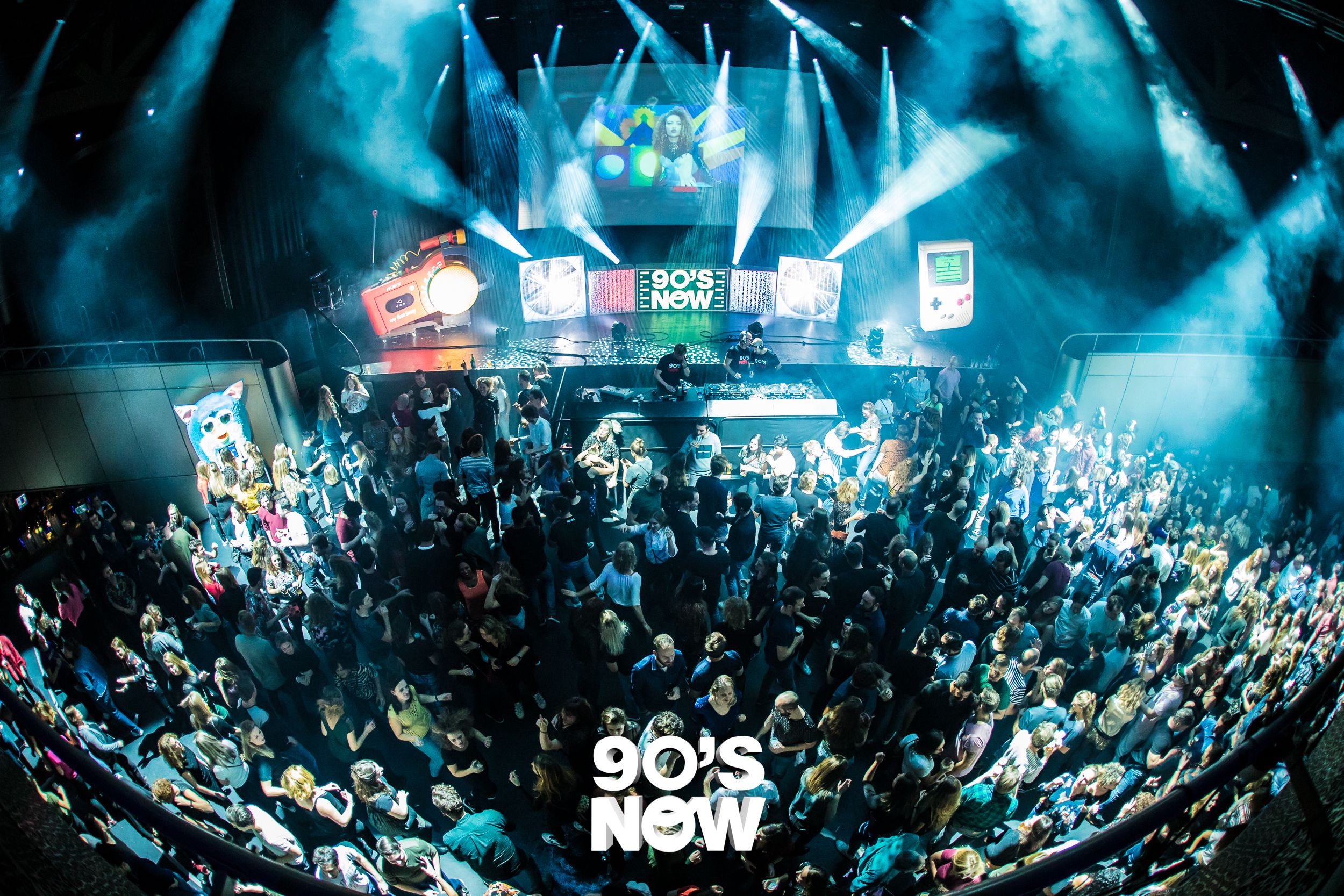 Please note: this event has already taken place
Price:

€ 15,55 voorverkoop
€ 16 deurverkoop
Minimum age 18+
No, no. no, no, no, no, no, no, no, no, there's no limit! The One and Only is coming back to the Melkweg!
90'S NOW has been the ultimate hit show for more than ten years, packed with classics from the 90s. Led by swinging bouncing ball and Telekid Gary Global, the 90'S NOW DJ crew mixes the greatest hits! From boy bands to eurodance, happy hardcore to Golden Age hip-hop: everything will be heared.
So gel those hairs, braid your braids and put on your Nikes; 90'S NOW takes you back to the time when everything was possible. From silly commercials to gigantic Flippos and an even bigger Game Boy, nothing is too crazy. So come and dance the night away with old friends and new acquaintances!