HF Young x Melkweg Expo | Closing Party 'Like a River'
Coming of age and finding your identity in LGBTQIA+-phobic societies
Expo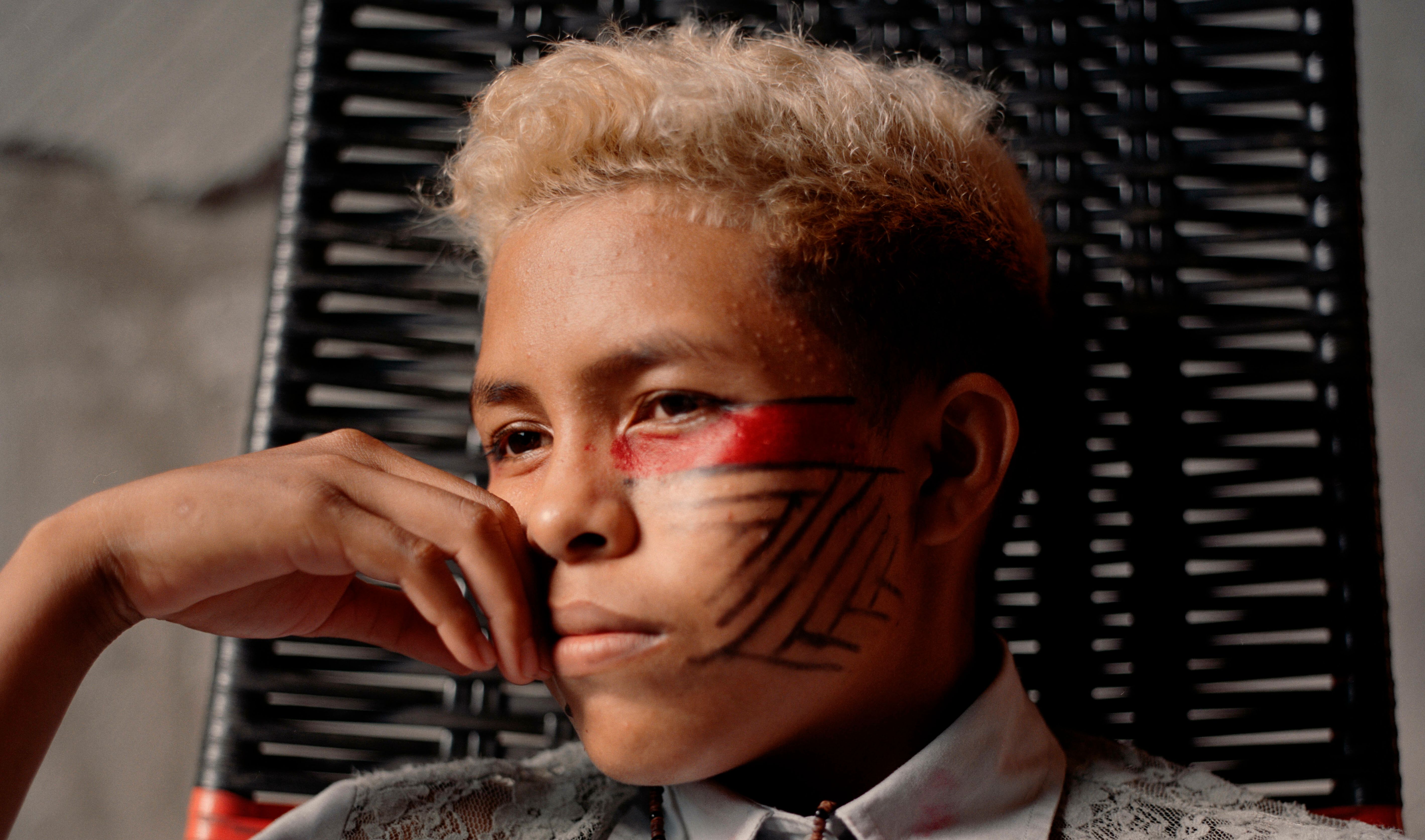 Please note: this event has already taken place
17:30 Inloop, Expo 'Like a River' 18:00 Welkomstwoord Melkweg Expo & Holland Festival Young 18:15 - 19:15 Talk & Q&A (met Alejandra Ortiz en Alara Adilow, gemodereerd door Jamaal Hussein) Voordracht Alara Adilow 19:15 - 21:00 DJ YoungWoman
On Friday 4 August, from 6 to 9 PM, HF Young and Melkweg Expo are joining forces for a special, one-night-only multidisciplinary event at Melkweg Expo to celebrate the closing of the current exhibition at Melkweg Expo 'Like a River' during the final days of Pride Amsterdam.

The theme of this evening centers around the subject of 'Like a River', which is a photographic exploration and portrait of trans and queer communities in the Amazon by queer artist and anthropologist Daniel Jack Lyons. This evening, we will dive into the topic of 'coming of age and finding your identity in LGBTQIA+-phobic societies'.
Different members of the community who have come to Europe from faraway places, in order to find their identity, their safety, and/or their chosen families, will get into conversation about their lived and shared experiences, followed by a Q&A with the audience. Besides this enlightening and in-depth panel talk, expect some mindblowing art- and music performances, bites & drinks and a beautiful and moving exhibition. A not-to-miss evening!
And the best thing is: this event is completely free of charge. All you have to do is sign up through this link. We hope to see you on Friday 4 August!
Programme
▶ Panel discussion

• Jamaal Hussein (he/him) - moderator, programme maker & presenter
Jamaal Ali Hussein (1995) was born in Meliskerke, Zeeland. His talent was discovered through the BNNVARA Academy and he presented programs such as 'Spuiten and Slikken' and 'CLUBHUB TV'. He currently works as a presenter and program maker and supervises young talent at BNNVARA.

• Alejandra Ortiz (she/her) - trans feminist writer, thinker & activist
Alejandra Ortiz (1983) is a trans refugee from Mexico. In the Netherlands she is committed to a better life for trans people, in particular for trans people of colour - with or without papers. She has set up a language house, organized symposia and co-authored research reports, all to improve the position of trans refugees. She received the Winq Community Award 2023 for her work.

• Alara Adilow (zij/haar) - transvrouw, ecofeminist, schrijver
Alara Adilow (1988) is a Dutch poet of Somali descent. She wrote one of the most striking debuts of recent years with her collection of poems 'Myths and traffic lights' (2022). A fearless debut, said the jury that awarded her collection of poems about her transformation from man to woman with the Herman de Coninck Prize 2023, the most important Flemish award for Dutch poetry. The collection has also been awarded the C Buddingh Prize 2023.

▶ Poem recital by Alara Adilow

▶ DJ YoungWoman
YoungWoman is an Amsterdam-based Egyptian transfemme DJ, producer, radio host and co-founder of the @losanglescollective. Energetic, surprising and playful — YoungWoman is quickly turning heads with her unique mixing approach: smashing and blending all genres to shake all the asses — transcending boundaries and bodies and exploring the endless possibilities of music and of being a 'YoungWoman'.