AmapianoNL
2 Year Anniversary w/ Mas Musiq (ZA) & more!
Max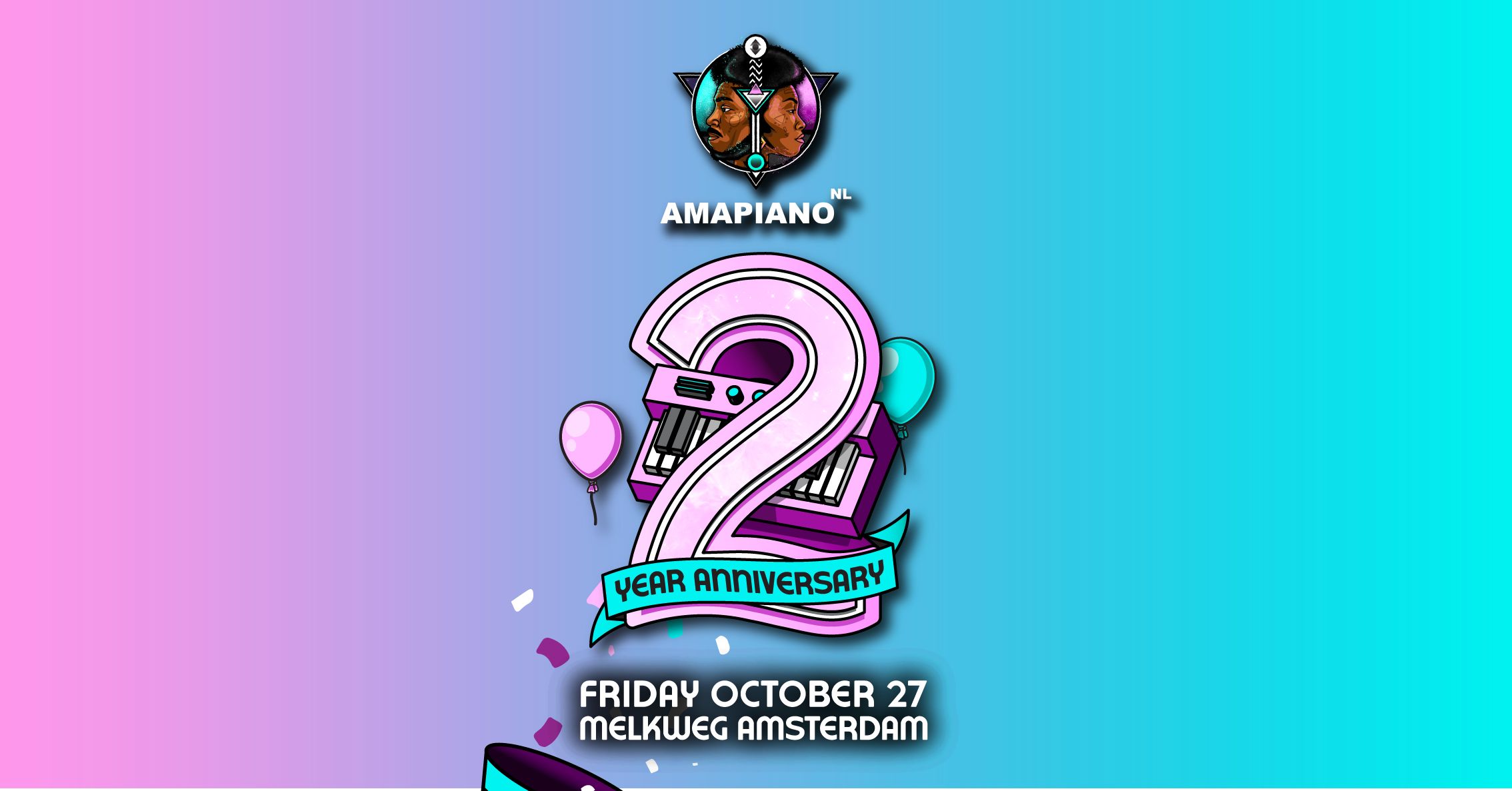 Price:

€ 25,30 Regular
€ 17,25 Early Bird (SOLD OUT)
€ 34,50 Late
Minimum age 18+
Join the AMA-community to celebrate Amapiano NL's 2 Years Anniversary on Friday October 27th in Melkweg's Max. When Amapiano NL started pushing Piano in The Netherlands, many thought it was just a hype, but they had no doubt it would reach the world's biggest stages. As we moved into 2023, it became clearer that Amapiano is poised to become one of the most popular and influential genres of music in the world. Over the span of these two years, they have successfully hosted several sold out editions in our location, The Melkweg, and different cities across The Netherlands / Belgium. Currently, The Netherlands boasts one of the largest Amapiano communities in Europe.
Expect a beautiful night of celebration filled with amazing people, high vibration and entertainment. They have invited guest DJs from South Africa and UK to join the Ama-gang for this special night.