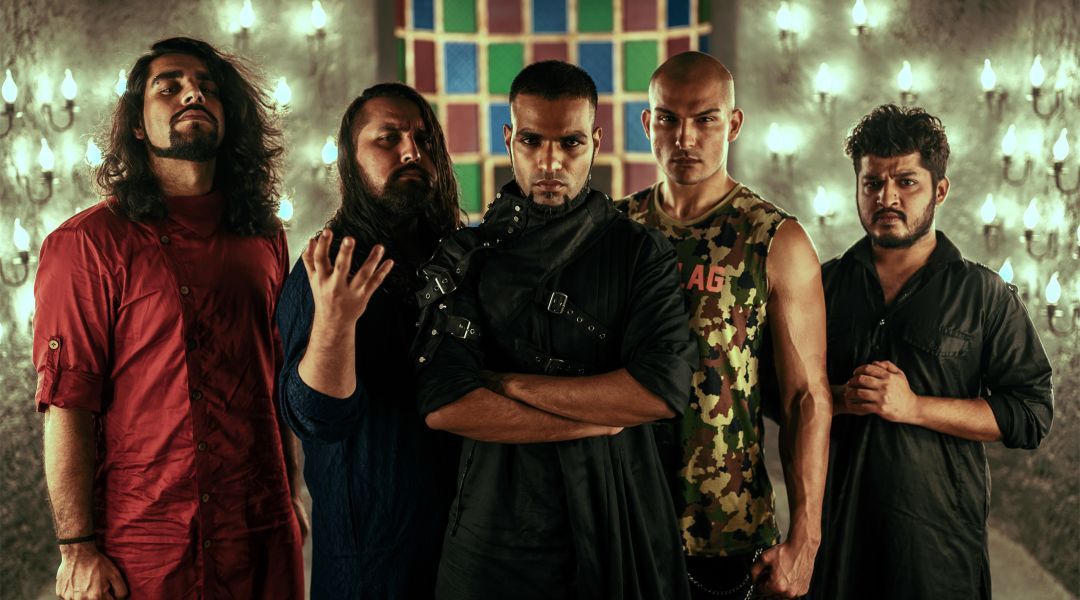 Price:

€ 17,25
Excl. € 4 (month)/€ 25 (year) required membership.
Dit is het verplaatste programma van 9 maart 2022, dat vanwege de maatregelen rondom het coronavirus op de oorspronkelijke datum geen doorgang kon vinden. Kaarten en lidmaatschappen blijven geldig voor de nieuwe datum, kaartkopers ontvangen per mail meer informatie over wat te doen bij verhindering op deze nieuwe datum.
Bloodywood is a metal band from India known for pioneering a sound that seamlessly fuses Indian folk instruments with metal to devastating effect. Expect to hear the percussive power of the mighty Dhol, the melancholic flute, the single stringed Tumbi and several other uncommon, yet distinctly characteristic sounds from India. A combination of thunderous Hindi/Punjabi choruses and meaningful yet unforgiving rap verses along with the ethnic instrumentation makes Bloodywood a truly unique experience.