Daniel Jack Lyons - 'Like a River'
Holland Festival x Melkweg Expo
Expo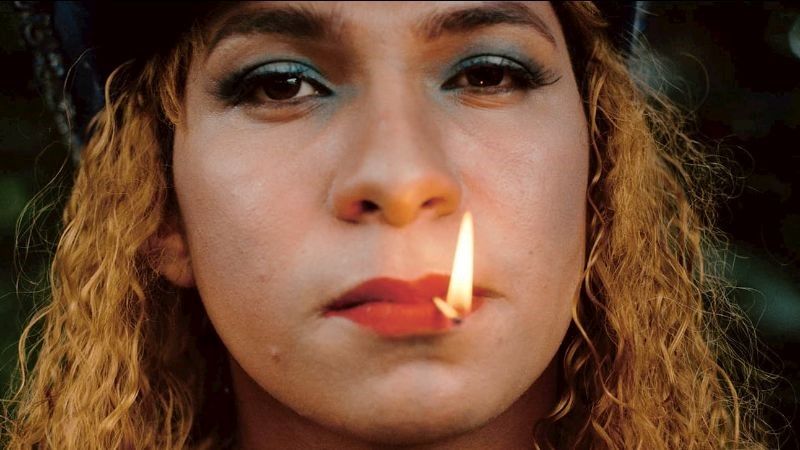 Please note: this event has already taken place
Opening hours: 11:00 - 19:00 After 19:00: open for Melkweg-ticketholders during evening and night programmes
American photographer Daniel Jack Lyons is determined to visualize the social and political rights of underrepresented communities. With Like a River, he creates a vulnerable and powerful image of trans and queer communities in the Amazon. He explores concepts such as identity, transformation and coming-of-age stories of marginalized communities in the heart of the Brazilian rainforest.
With a background in social and medical anthropology, Lyons went to work in the Amazon under the umbrella of Casa do Rio. This social organization supports and celebrates the cultural life of teenagers and young people who live deep in the Amazon. Lyons photographed the trans and queer communities of that region in particular. He investigated how deep-rooted indigenous traditions and modern identity politics meet in a kind of safe space, sheltered by the exuberant vegetation of the rainforest.
Lyons' powerful images do justice to individual expression and confirm the coming-of-age of this group. His photographs show great resilience against a background of environmental pollution, violence and discrimination.

"For all the struggles that come with queerness, there is also this magical aspect, in that I have a built-in family and community wherever I go. This was particularly true in this project. I did not set out to only document Indigenous queer and trans people in the Amazon, but as the project continued to take shape, it was the trans, nonbinary, and queer people that I developed the most intimate connections with. There was also a very intense desire among the queer community to be seen."
- Daniel Jack Lyons

The exhibition Like a River at Melkweg Expo is a collaboration with Holland Festival.
This exhibition is made possible by the Mondriaan Fund.
This event is part of Pride & Prejudice. Discover more here!