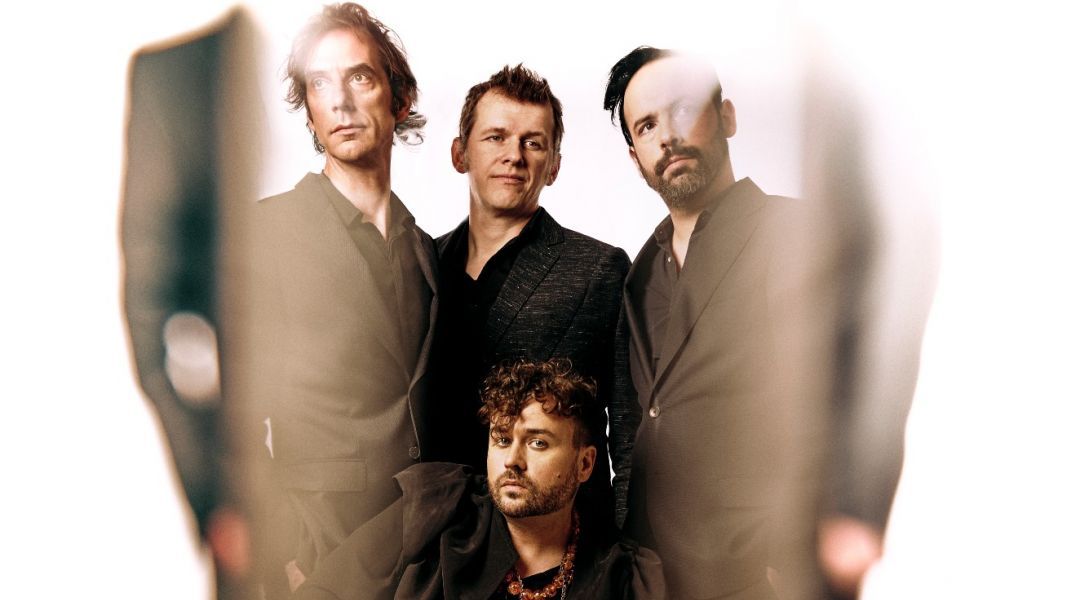 Please note: this event has already taken place
Price:

€ 16,10
Free for year members
Excl. € 4 (month)/€ 25 (year) required membership.
19:00 Doors 20:00 Dez Mona
Over the past two decades, Dez Mona never stopped surprising audiences. Less than a year after Lucy, a "world oratorio" in collaboration with Antwerp's Baroque Orchestration X, singer Gregory Frateur and his companions now come knocking on the door with the cosmopolitan Loose Ends. The group's ninth full-length album often alternates angular funk with bouncing disco pop.
The emphasis is more than ever on rhythm and groove. Drummer Karel De Backer, the newcomer in the band, gives the music extra punch, while the absence of a bass player is ingeniously taken care of by Bruil and Van Camp. On Loose Ends we go 'back to basics,' Gregory Frateur admits. 'But without losing our recognizability'. Multi-instrumentalist Tijs Delbeke, who was a member of Dez Mona for many years, but has since moved to Balthazar, was responsible for the production. Frateur prefers to surround himself with people with whom he feels comfortable and who carry the DNA of Dez Mona.