Getaway at Bario & Yaki
OZ
Let op: dit evenement heeft al plaats gevonden
21:00 Doors 21:10 spoken word 21:30 Mushroomosis 22:10 DJ Cherine Laiki 23:30 DJ Antunes 01:00 DJ Zobayda Doors short films at Melkweg Cinema open at: 20:30
Embrace a Safer Haven: A Communal Celebration of Queer Creativity for BPOC Queers Seeking Solace from the PRIDE Madness, that can often feel so uninclusive for many. Step into an intersectionally inclusive space where BPOC Queers can find respite and immerse themselves in a vibrant celebration of Queer culture.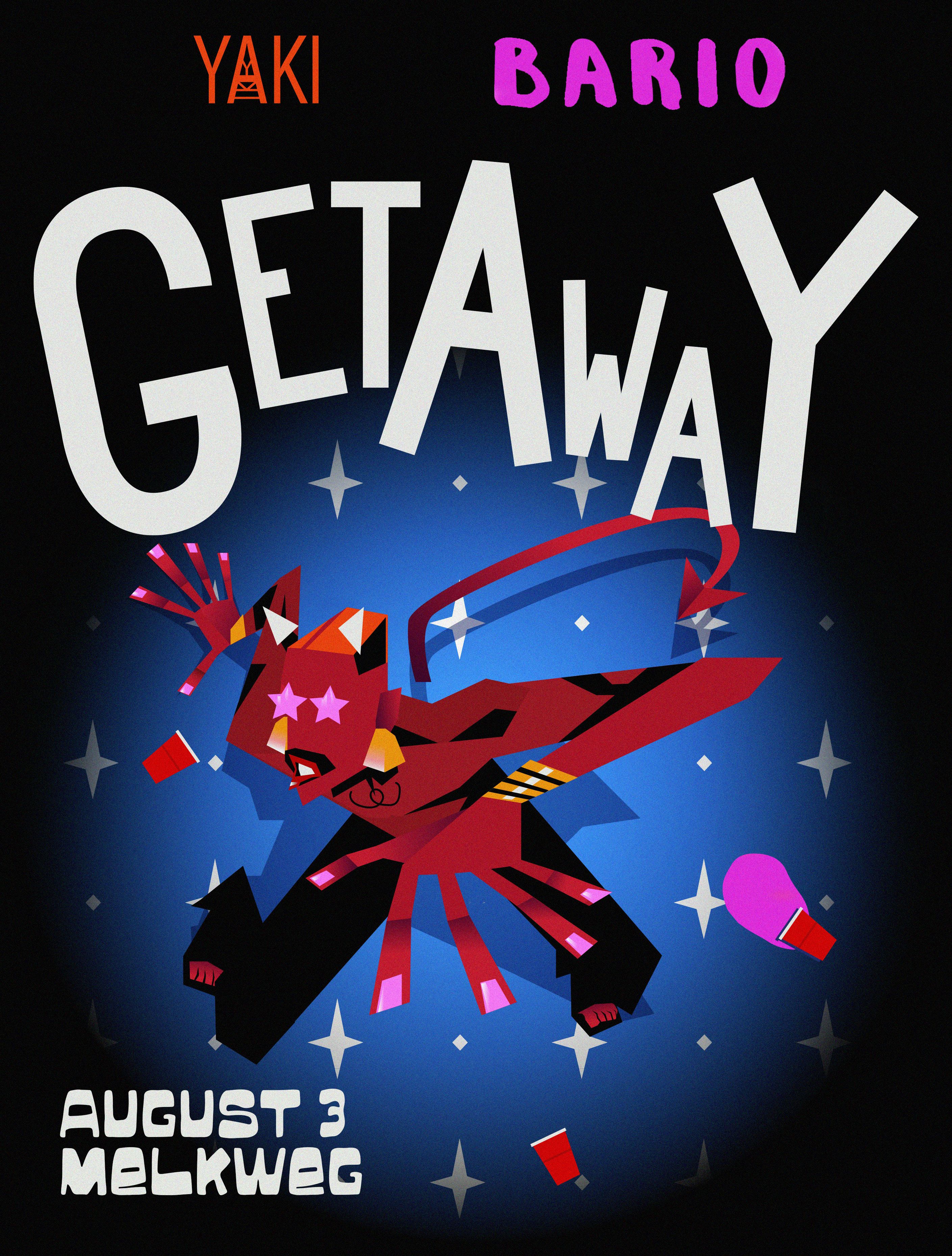 Yaki and Bar Bario teamed up for this special night to bring you an event filled with expected and unexpected queer art. From captivating performances, inspiring art to touching movies and most importantly: soul-stirring music that you won't hear anywhere else during pride. Expect a mix of Amazigh, Arab and African riddims that will help you GetAway to safer havens.
EXTRA: TWO SHORT FILMS
In addition, we will screen two short films in our Cinema before Bario & Yaki at 20:30. Bario & Yaki visitors are welcome to join this event for free.
Exact line-up to be announced here and on socials: