Pages of Pride
Exploring Pride, Prejudice, and Queer Literature
OZ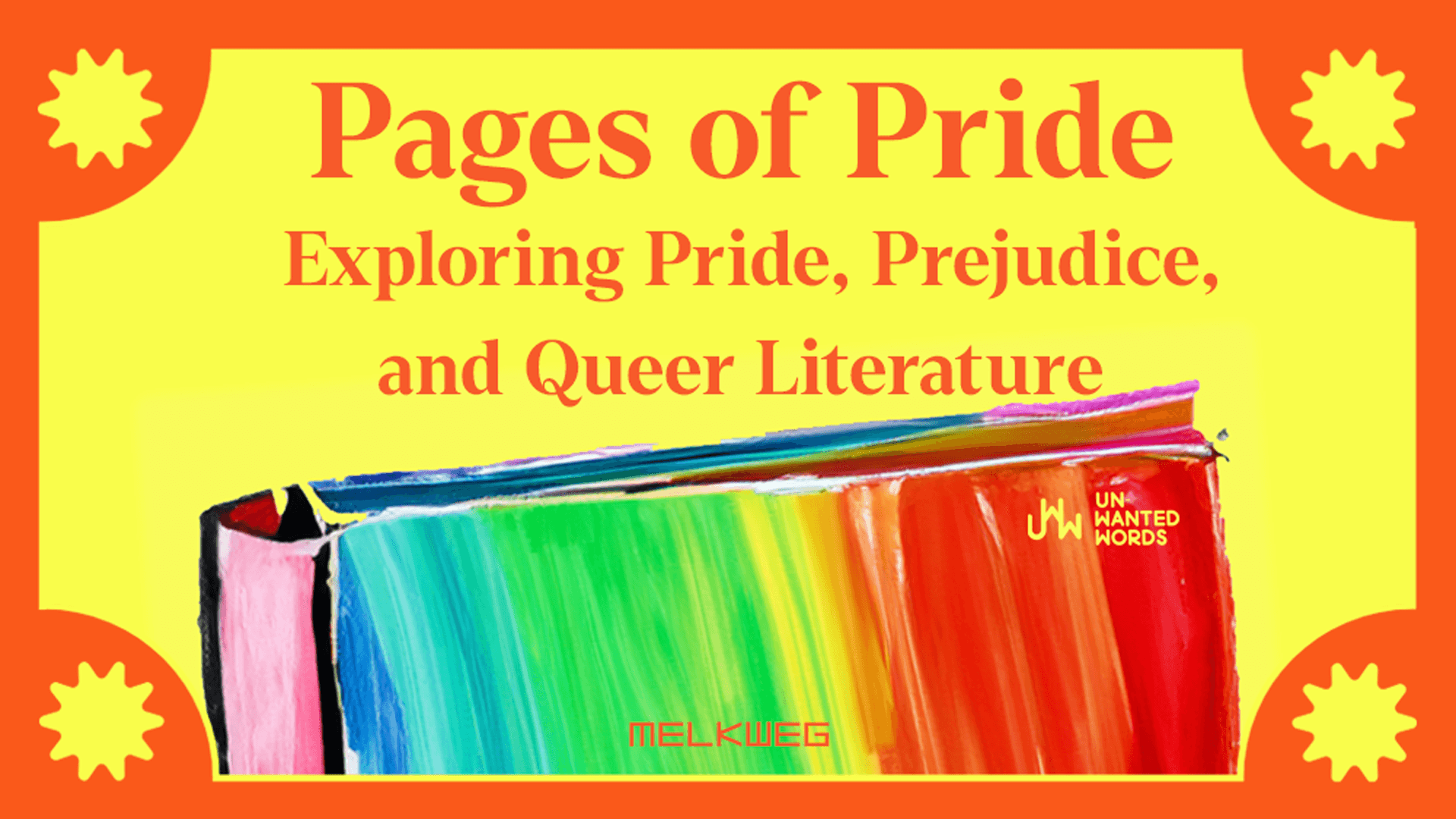 Please note: this event has already taken place
Dit programma kan helaas geen doorgang vinden en is verplaatst naar een nog nader te bepalen datum. Van zodra de nieuwe datum bekend is, ontvangen tickethouders een e-mail van Ticketmaster met meer informatie over wat te doen bij verhindering op de nieuwe datum. Tickets & lidmaatschappen blijven geldig op de nieuwe datum.
Melkweg presents: Pages of Pride! An afternoon dedicated to literature, spoken word, reading, and listening - but with a queer twist. We challenge you to leave all your prejudices at the doorstep and immerse yourself in a world of LGBTQIA+ texts and words. The program includes a storytelling session for children by drag queen Ma'MaQueen, a delightful exploration of Bert Sliggers' extensive collection of erotic and LGBTQIA+ literature, and a Living Library where you can "read" people instead of books. Below you'll find the full lineup!
For this event, we are collaborating with Unwanted Words, a platform for emerging LGBTQIA+ poets and spoken word artists in Rotterdam and its surroundings.
This program is part of Pride & Prejudice. Discover more here!
▷ CHILDREN (AND PARENTS)
READING SESSION BY MA'MAQUEEN
Ma'MaQueen is an inspiring artist and an undeniable talent. You may know her from Drag Race Holland 2020 or from House of Holographic Hoes, a gathering place for young (queer) people who often feel out of place in their regular families. After the controversy surrounding the Drag & Kids reading afternoon in Rotterdam, where demonstrations were announced by multiple parties after a reading session by drag queens, she is warmly welcome at Melkweg for an educational and inspiring reading session for children! After the session, time and space will be provided for the children to ask Ma'MaQueen any burning questions they may have.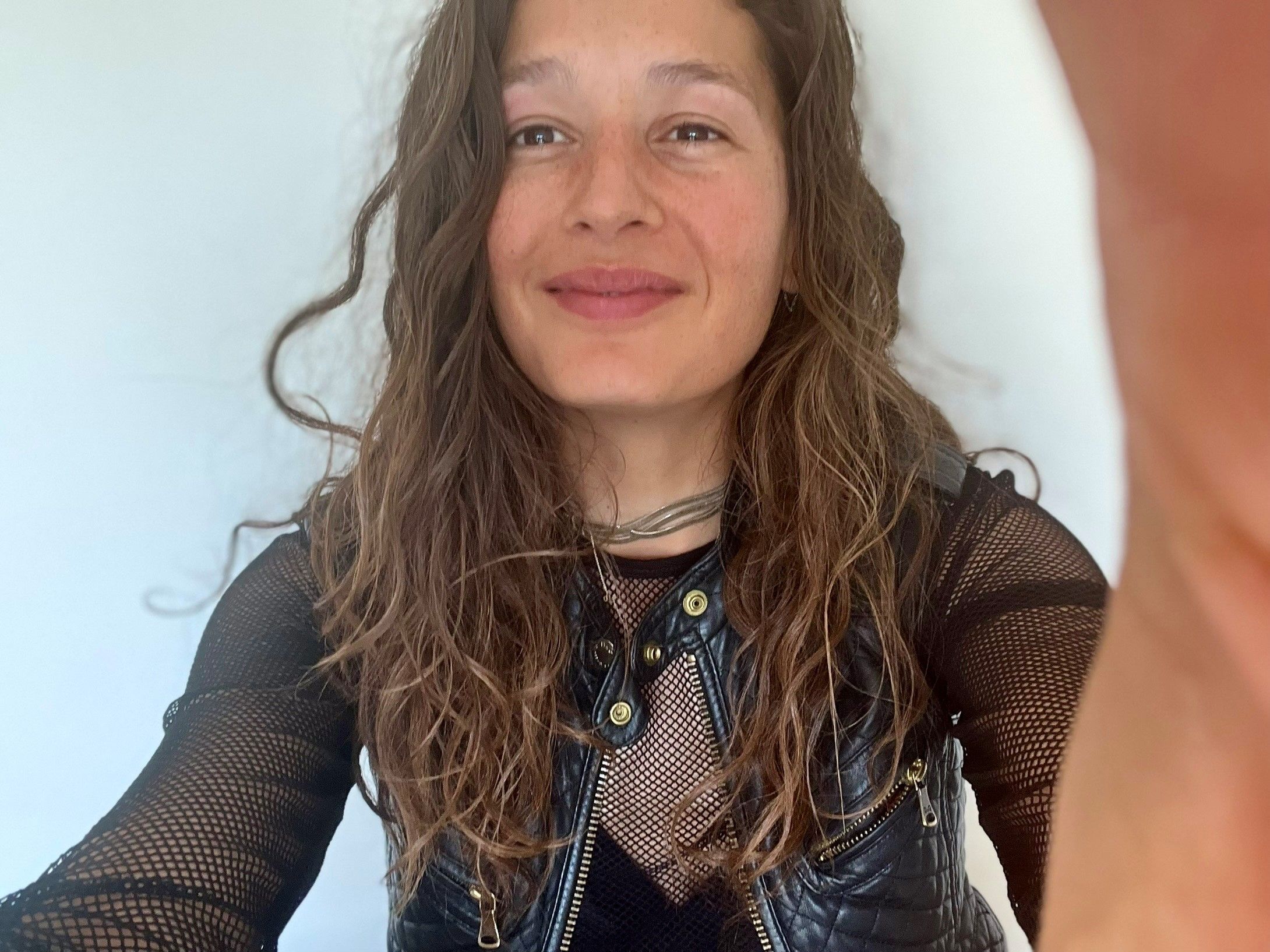 ▷ TALKS
SHARAN BALA
Sharan is an artist, intersex activist, and public speaker. In her work, she reflects on the medical institutions that have medically treated her healthy intersex body. During Pages of Pride, she will be giving a lecture with an artistic approach about her own intersex experience through her artworks, followed by an extensive Q&A session. By utilizing her experience in her multimedia installations and sculptures, she raises questions about power structures, the medical gaze, and the medical, political, and social diagnoses of gender.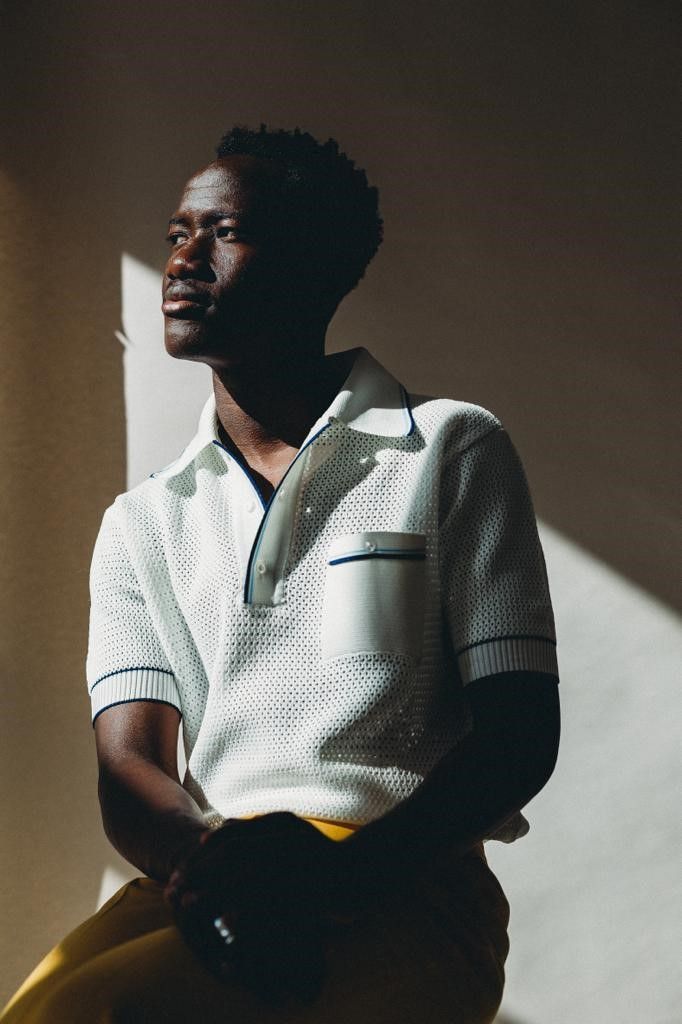 ▷ SPOKEN WORD

UNWANTED WORDS
HOST: SUNNI
Sunni Lamin Barrow is an award-winning spoken word artist who fully embraces his background, multiple identities, and lifelong experiences, incorporating them into the numerous distinctive artworks he creates. On this evening, he will be hosting and connecting the poetry recital presented by Unwanted Words!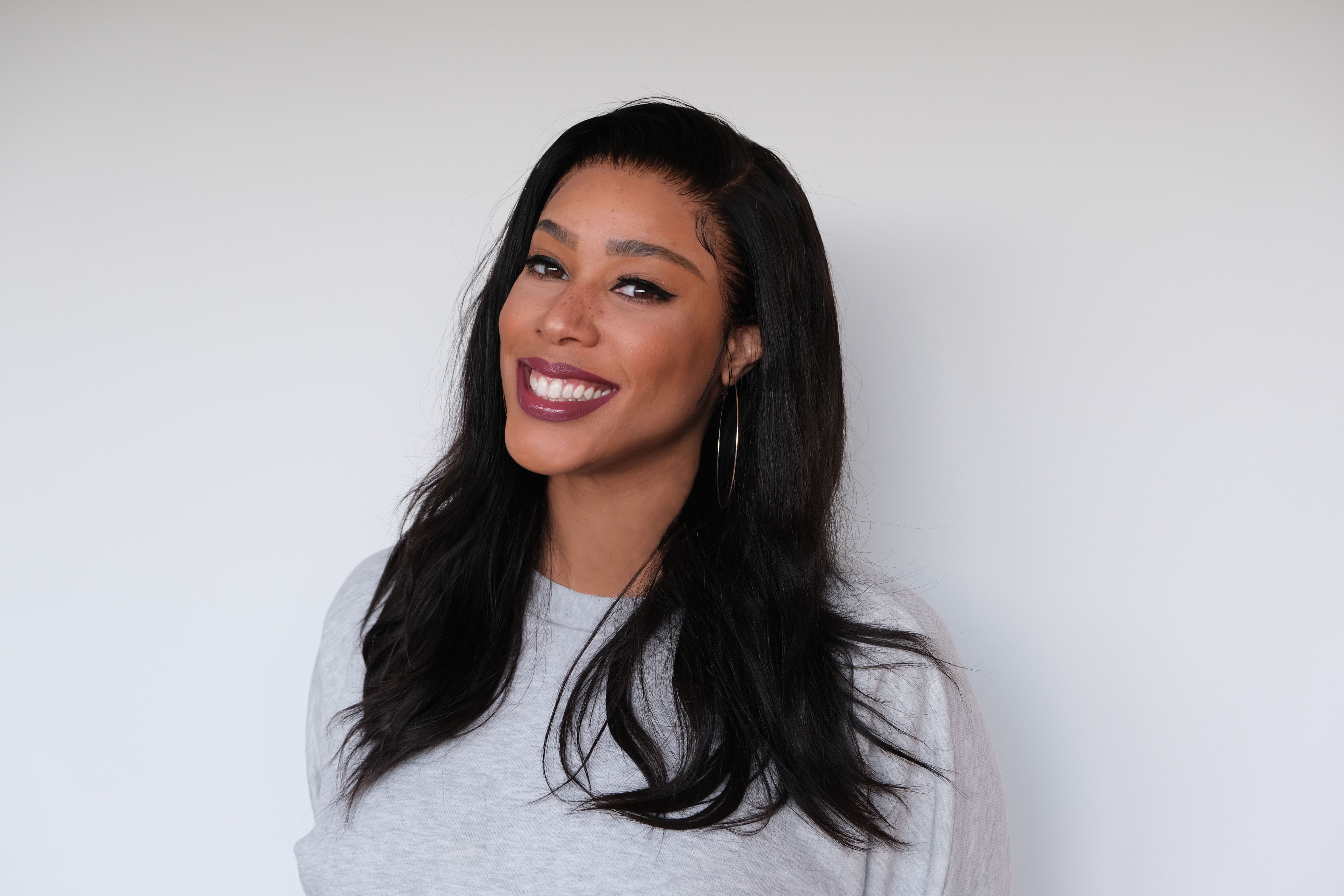 ▷ SPOKEN WORD

UNWANTED WORDS
PERFORMER: MELODY DAVID
Melody David is a queer British-Nigerian writer and poet from London. Her debut chapbook, 'rebirth,' published in 2022 by Versal, is a raw exploration of black femininity filled with love, nostalgia, and magic.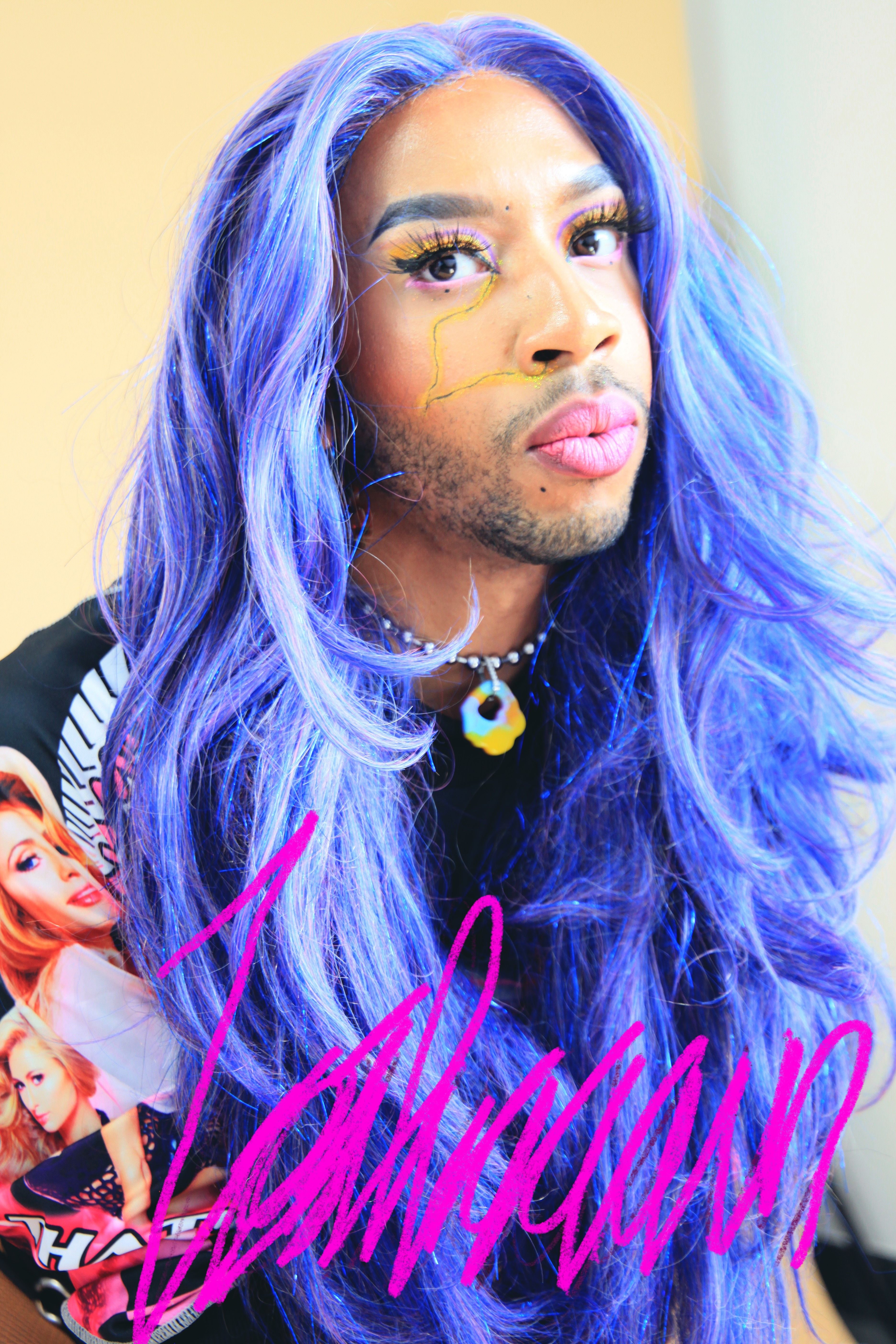 ▷ SPOKEN WORD
UNWANTED WORDS
PERFORMER: LASHAAAWN
LASHAAAWN (she/they) is an interdisciplinary performer and writer. They are a poet, host, drag queen, comedian, and writer of epic fantasy short stories. Their experience ranges from musical performances to theatrical comedic commentary and socially critical roles on the silver screen. Additionally, they have a collection of literary works.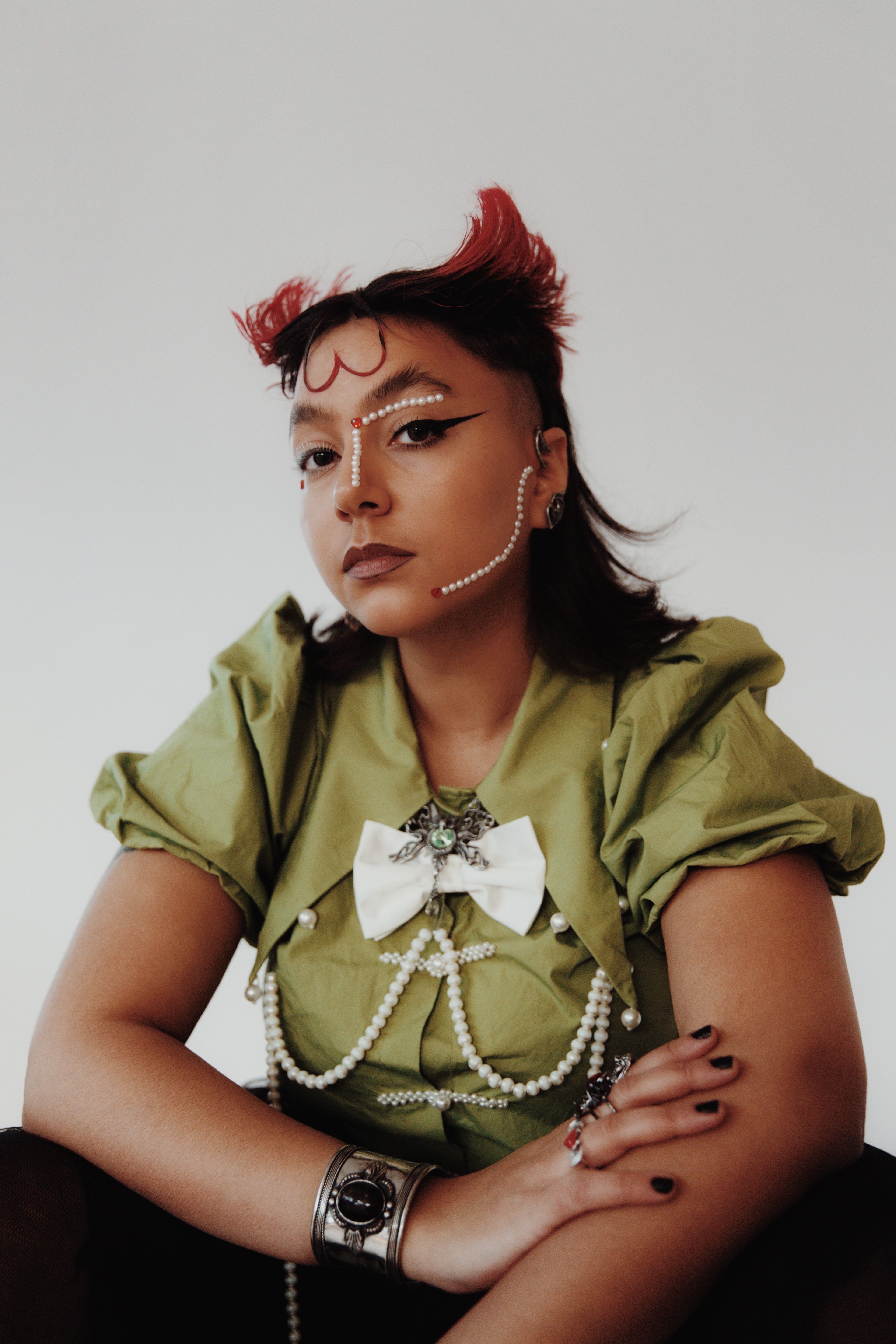 ▷ SPOKEN WORD
NAYA ALJOUDI
Naya Aljoudi is a Syrian, queer, non-binary artist, with their primary self-identified identity being a poet. In their work, Naya explores subjects such as wars, migration, colonial technologies, trauma, resistance, and collective liberation.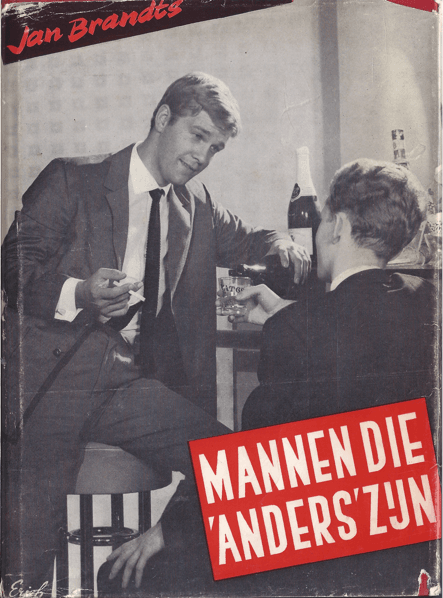 ▷ BIBLIOTHEEK
IN DE KAST, UIT DE KAST
Bert Sliggers spent a significant portion of his working life as a curator at Teylers Museum, where he was responsible for several groundbreaking exhibitions. He regularly publishes on the publishing history of pornography and erotica, and conducts research on the history of erotic pulp in Europe. During Pages of Pride at Melkweg, he showcases the highlights from his delectable collection in the realm of LGBTQIA+. Join Bert, browse through books from his collection, or let him regale you with fascinating stories and insights firsthand.

▷ BIBLIOTHEEK
LIVING LIBRARY
In the Living Library, you don't read books, but people. These are interesting individuals whom you wouldn't typically encounter in your everyday life. Does our perception of people based on their outward appearance align with reality? A refugee, a transgender person, a former criminal, a homeless individual, and a teenage mother are ready to share their life stories with you. Engage in an open conversation where everything can be asked and discussed. On this evening, the Living Library makes a special appearance at Pages of Pride with a selection of people for you to "read."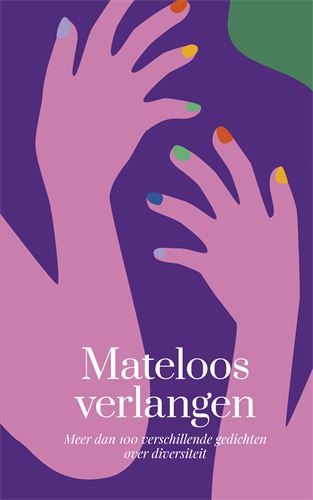 ▷ POËZIE
MATELOOS VERLANGEN (UITGEVERIJ PODIUM)
LARS BRINKMAN
Lars Brinkman is an actor, writer, and theater maker. He has appeared in productions such as 'Queer Planet' by HNTjong and has previously created his own solo performances, including 'Nader tot U' and 'Männerbund.' He advocates for tenderness, is allergic to macho behavior, and strives to critically examine the world around him in a loving manner.
LIES GALLEZ
Lies Gallez made her debut in 2021 with her acclaimed short story collection, 'Het water vangen' (Catching the Water). In the same year, NRC (Dutch newspaper) hailed her as a Rising Star in Literature. Her poetry debut, 'Honger, heteronormativiteit & het heelal' (Hunger, Heteronormativity & the Universe), was published in February 2023 by Querido Publishers. She also teaches language classes to non-native newcomers.
RENÉE LUTH
Renée Luth served as the city poet of Groningen. She has published three poetry collections with Passage Publishers: 'Pingpongtong,' 'Preparaat,' and 'Zeemeerminnen zinken niet' (Mermaids Don't Sink). Her work has also been featured in multiple anthologies. Renée conducts poetry workshops in educational settings, organizes and hosts cultural events, and has performed on various stages. Additionally, she writes commissioned poetry.
ALEJANDRA ORTIZ
Alejandra is a writer and grassroots activist. She is a trans woman with a history of marginalization and violence. Her past includes sex work, drug use, being a refugee, and experiences as an undocumented migrant, among other overlapping aspects. She has been residing in the Netherlands since 2015. Alejandra dedicates her activism to the visibility and empowerment of marginalized communities. Her book, 'De waarheid zal me bevrijden' (The Truth Will Set Me Free), was published last autumn by Lebowski Publishers.
FRISO BIJLEVELD
Friso won the Doe Maar Dicht Maar 2023 poetry contest with his poem 'Jongen' (Boy). He is a young writer who came out at the age of 15. In high school, he became involved with the GSA (Gay-Straight Alliance) and provided LGBTQ+ education. Friso writes poems about his experiences as a queer individual and how he navigates his gender identity. Additionally, he writes prose and is an aspiring history student.