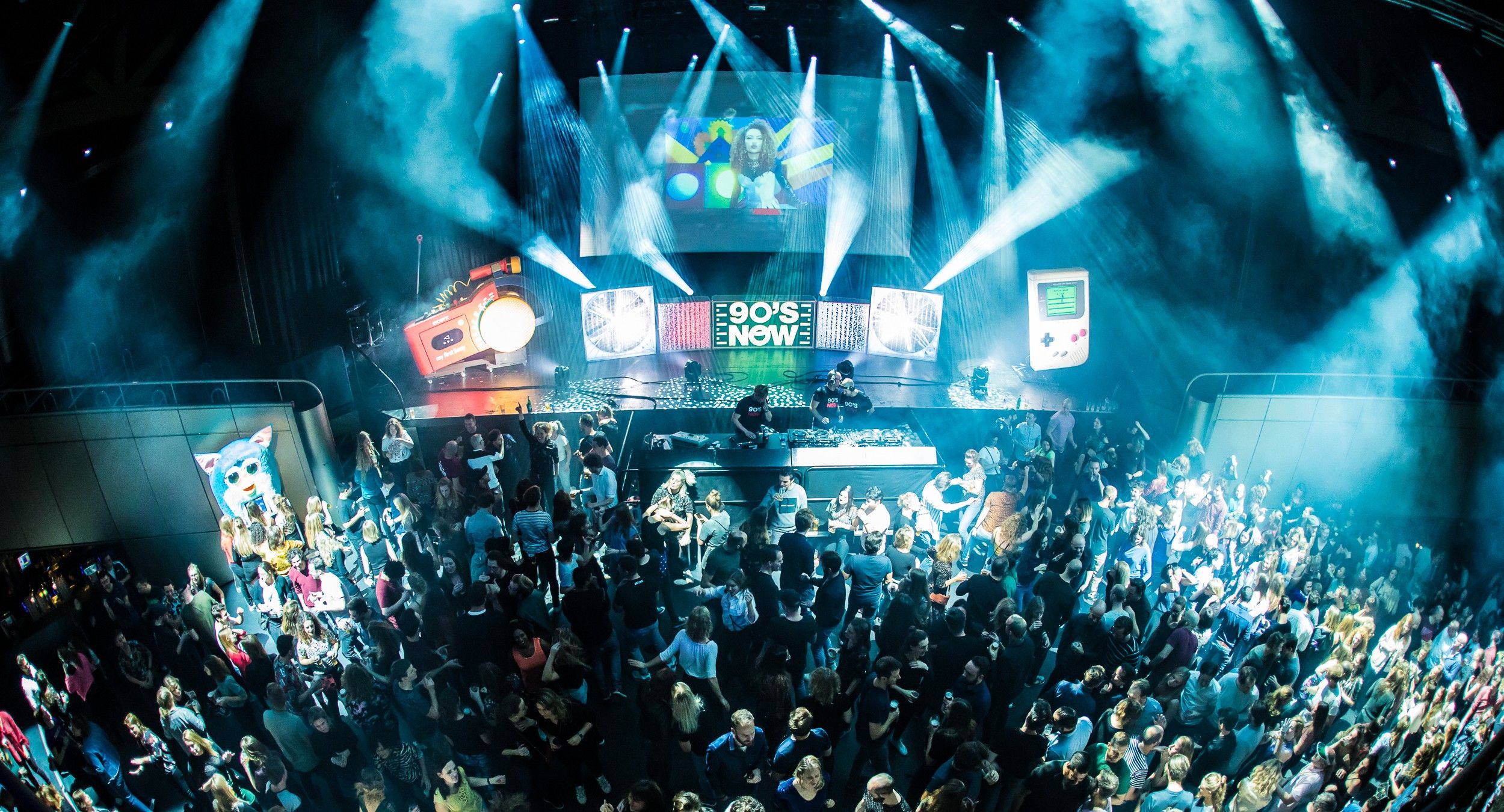 Please note: this event has already taken place
Price:

€ 15,55 Voorverkoop
€ 18,40 Deur
Minimum age 18+
23:30 Doors
Dubbeldik en knotsgek; 90'S NOW is hier! Tijd voor een reünie van jouw Backstreet Boys of Spice Girls! Of je nu hakt of schuifelt, Macarena't of niet stil kan zitten op Hammer Time, 90'S NOW brengt je terug naar de tijd dat écht alles kon.
Onder de allergrootste Flippo's laat je al je remmen los op al het onvergetelijks van toen; van 2 Unlimited tot Nirvana en via The Fresh Princenaar Casanova. Kan je niet wachten op jouw favoriet? Vraag 'm aan bij onze levensgrote Furby! In ruil voor een pluizige knuffelgeeft hij al jouw verzoekjes door aan de dj's.
Trek je trainingspakkie aan en gel je haren strakker dan Scooter. Van grungy houthakkers blouse tot alle kleuren van de regenboog, side by side dancing together!
90'S NOW is niet voor niets De Enige Echte.