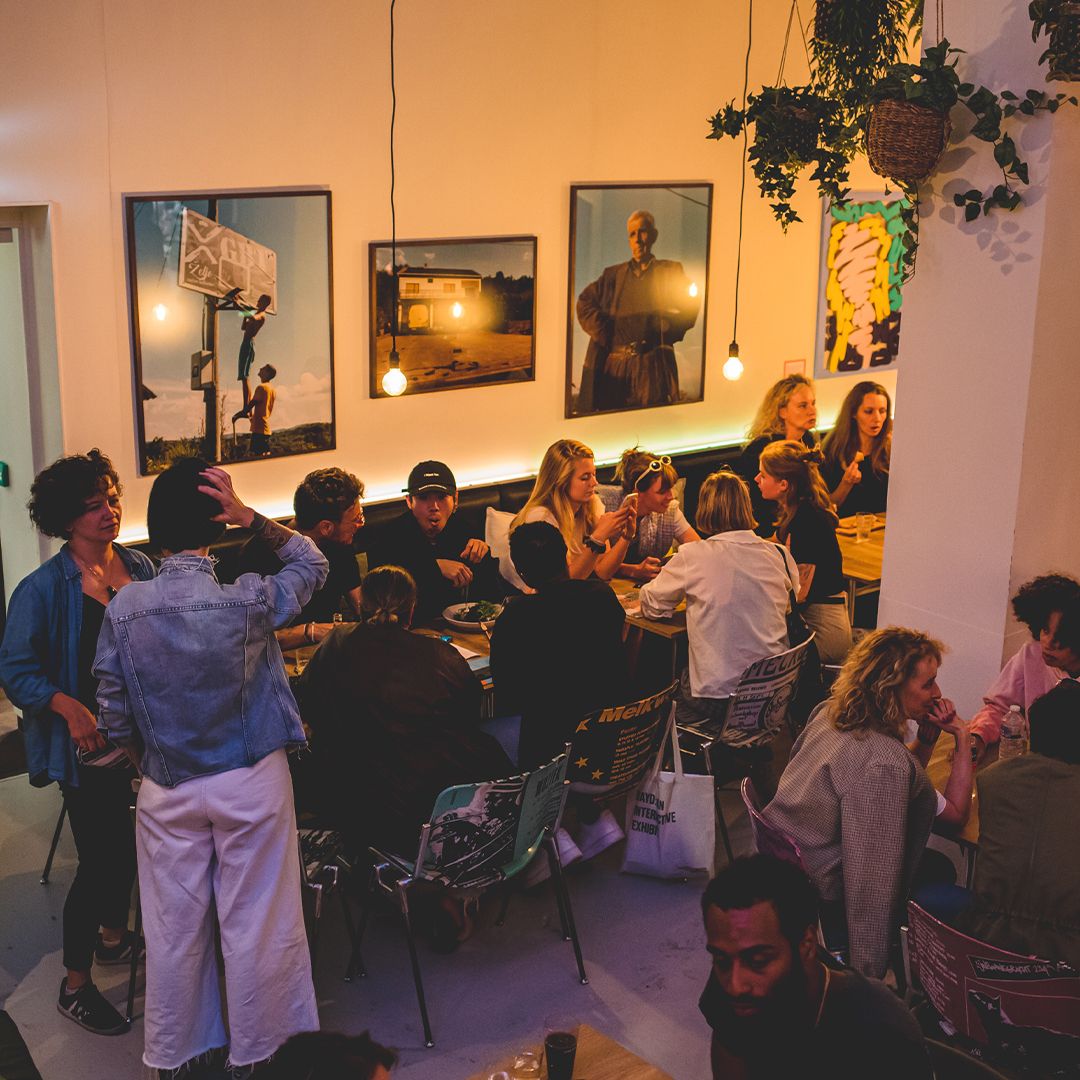 M

i

l

k
MILK is our creative café, located on the Marnixstraat. During the day we're open to the public as a cozy hangout spot or workspace with a lunch menu and fresh coffee. In the evenings we are open exclusively to visitors of the Melkweg events. You can enjoy a nice dinner before you visit one of our concerts, films or exhibitions, or you could stop by afterwards for a bite or drink. We offer a big selection of tap beers, specialty beers, wines and sodas. In our kitchen, we work with seasonal products and offer a changing menu with vegetarian and vegan options, making sure there's something for everyone.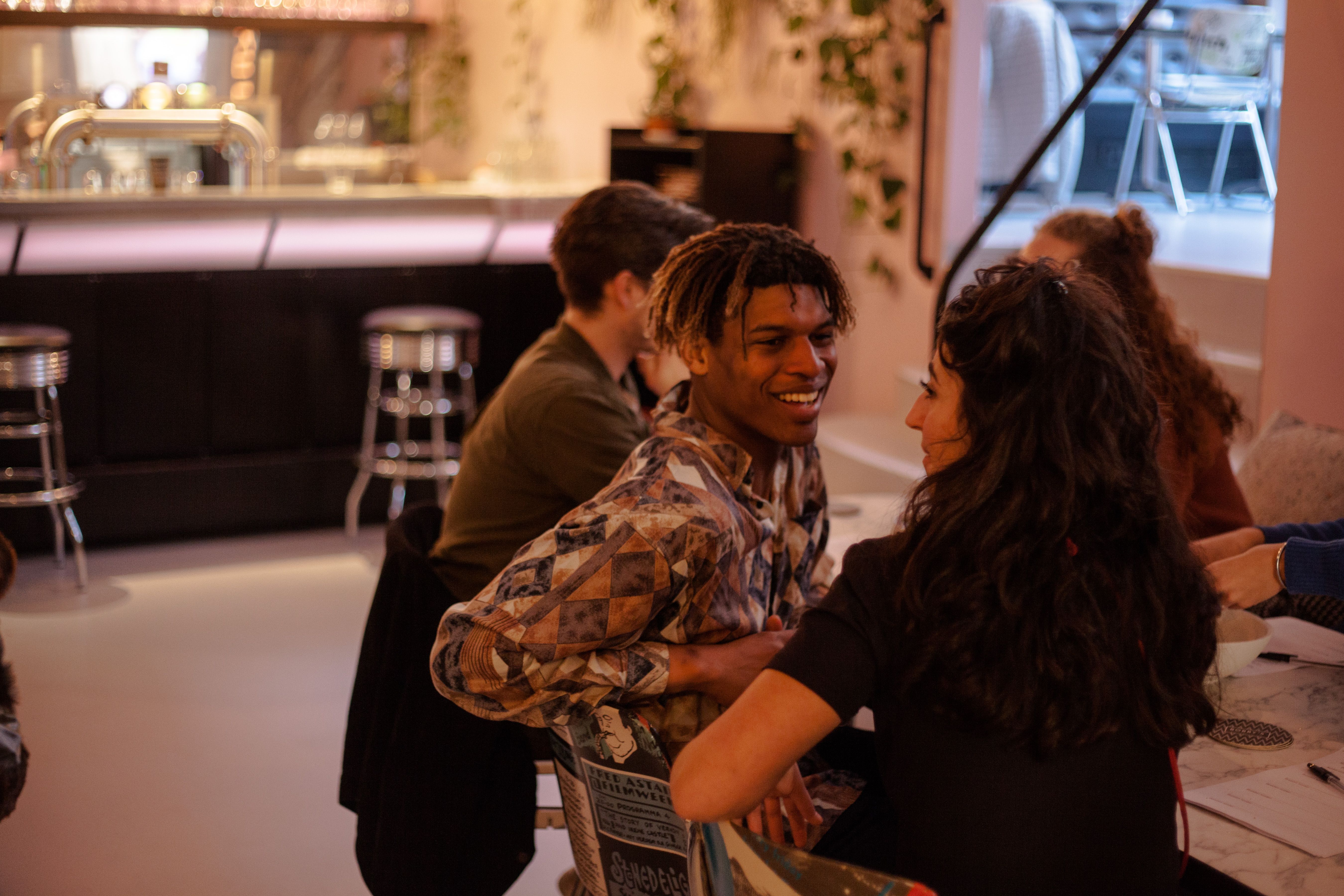 Don't forget to take a look at the adjacent Melkweg Expo during your visit to MILK. This free exhibition space is open all year round and showcases innovative contemporary photographers and makers.
Opening hours
MILK is accessible to everyone from Tuesday to Sunday from 11:00-19:00. From 19:00 onwards we close our front door and are open exclusively for Melkweg visitors. MILK is closed on Mondays.

Opening hours during the summer holiday
Please note modified opening hours during the summer period. MILK will be closed when there are no events happening in Melkweg. Please check our event page before your visit.

Location
MILK entrance 11:00-19:00: Marnixstraat 409.
MILK entrance after 19:00 for Melkweg visitors via the main entrance of the Melkweg: Lijnbaansgracht 234a.