Concert
Amsterdelics
The greatest show in the Milky Way - part 3 feat. Gotcha!
Special guests: Gotcha! / Pieter Both (Beef) / Def P. (Osdorp Posse) / Support: Them Two The Gotcha Crew / Earth Works feat. Rapha Pico / Osu Recordz Showcase / DJ Rio
OZ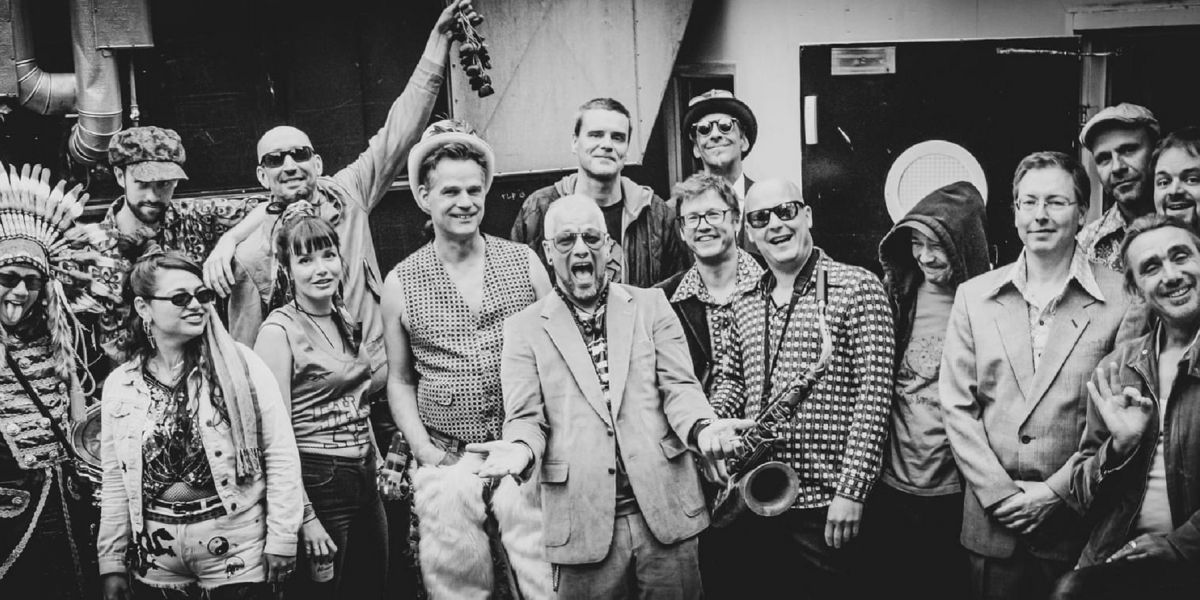 Price:

€ 25,90 (ab)normal bird
€ 20,15 early bird
Excl. € 4 (month)/€ 25 (year) required membership.
Er worden 50 early Bird tickets verkocht, Vanaf ticket 51 (ab)normal bird
Amsterdelics are back with their traditional showpiece, with the funk drippin' off the walls. But is there is more. There's Gotcha! Together with the godfathers of the Dutch P-Funk & Go-Go scene, the Amsterdelics will put on an explosive show that will resonate long after. Thirty years of dope shit in one long evening. Of course with regular guests Pieter Both (Beef) and Def P. (Osdorp Posse), and as icing on the cake Gotcha! Before the roof of the Melkweg is blown off, Amsterdam hip-hop label Osu Recordz will provide a showcase and DJ Rio will be back on the one & two's. For dessert, a special DJ set by Them Two The Gotcha Crew, a.k.a. Robadope Ro & E1 'Rockattack' Ten, and a set by Amsterdam's reggae-finest, Earth Works, featuring singer Rapha Pico. The day before Ascension Day is, as every year, from Amsterdelics! Coocoo!