Fiesta Macumba
PARTY LATINO STYLE
Fiesta Macumba Soundsystem, toda la noche!
Max OZ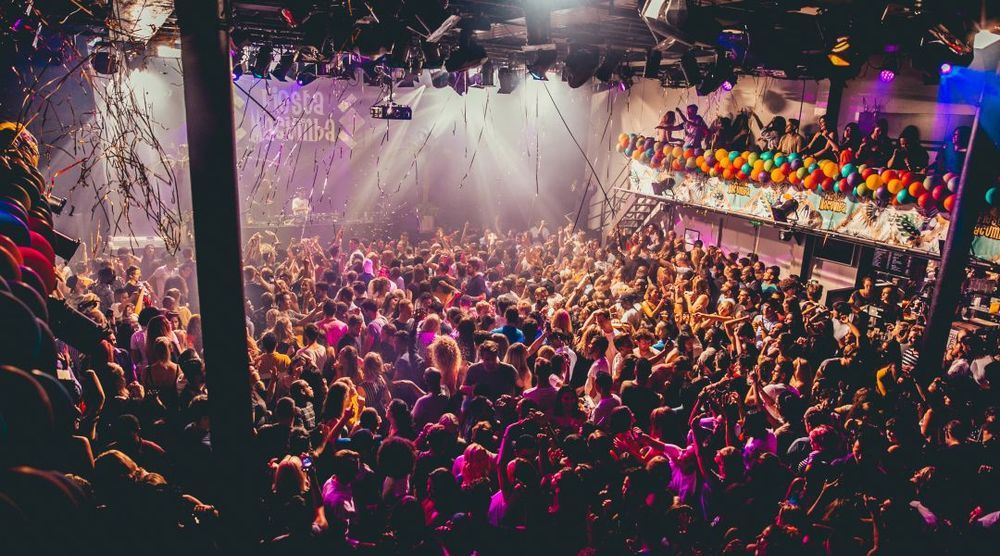 Please note: this event has already taken place
Price:

€ 18 Late
€ 16,50 Regular (SOLD OUT)
Minimum age 18+
On Friday July 7th we are back at our beautiful homebase: Melkweg Amsterdam!💖🎉 We are super hyped for this one, counting the days until we can reunite with you once more! Un beso grande, team FM.🫶🏽
LINE-UP:
▸ MAX: Fiesta Macumba Soundsystem, toda la noche!
▸ OZ (Salsa, Bachata & Merengue): DJ Lalo El Bandido + workshop by Extremos & salsa show by Maraché Ladies
▸ 1st Floor: Latin Karaoke

Fiesta Macumba has been infecting nightlife in The Netherlands with its tropical flavor for over a decade now. The recipe has become well-known: dancing, flirting and enjoying the hottest Música Latina, from the golden oldies to today's bangers. The Fiesta Macumba Soundsystem & friends bombard the dance floor with a molotov cocktail of exotic sounds: Reggaeton, Merengue, Cumbia, Dancehall, Salsa, Bachata, Trap Latino, Baile Funk… All styles are thrown into the mix with a steaming dance floor as the result!
Festival Macumba
"Did you know that Fiesta Macumba also has an outdoor summer festival? Festival Macumba! ☀️ On July 22nd, a piece of Latin America will be created at the Ouderkerkerplas near Amsterdam. Expect a day filled with delightful Latin music, food, and lifestyle, featuring 6 different stages set in a breathtakingly beautiful natural area.