Graduation Show '22
Ashley Bruinhart, Laetitia Delauney, Marian Genet, Jonathan Hielkema, (roze) meike,, Martyna Pekala, Anton Shebetko, Danii Walton.
Expo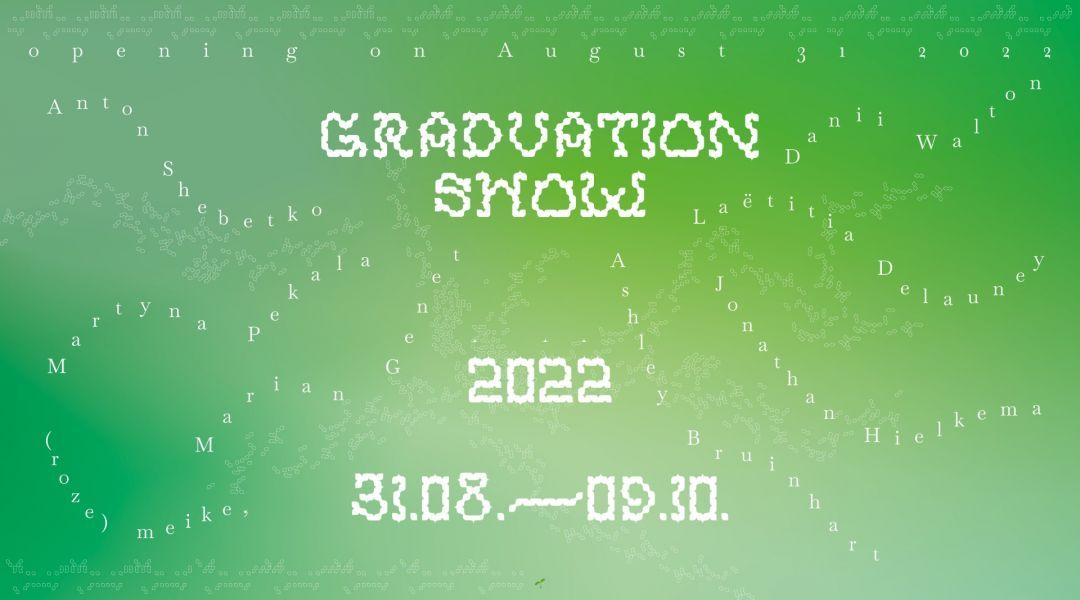 Please note: this event has already taken place
Melkweg Expo presents the most striking, high-profile and relevant works by recently graduated photography and contemporary art artists from across The Netherlands—on show from 31 August to 9 October. Carefully selected by our skilled talent scouts, the group exhibition brings together a diverse group of extraordinary multimedia artists. In times where fluidity is embraced and new forms and visions are given shape, each of the artists explores how they relate to themselves, the other, and their communities by inquiring into their relationships to their cultural, (art) historical and sexual identities.
PARTICIPATING ARTISTS
Ashley Bruinhart (Willem de Kooning Academy (WdKA), Rotterdam)
Laetitia Delauney (Gerrit Rietveld Academie, Amsterdam)
Marian Genet (Hogeschool voor de Kunsten (HKU), Utrecht)
Jonathan Hielkema (Sandberg Institute, Amsterdam)
(roze) meike, (willem de kooning academy (wdka), rotterdam)
Martyna Pekala (Hogeschool voor de Kunsten (HKU), Utrecht)
Anton Shebetko (Gerrit Rietveld Academie, Amsterdam)
Danii Walton (Koninklijke Academie van Beeldende Kunsten (KABK), Den Haag)

The opening of this Graduation Show '22 is also the kick-off of the Arty Party: our multidisciplinary art festival on 31 August. The Graduation Show '22 will be on view from August 31 to October 9 2022. Entrance is free of charge and through our MILK Café on the Marnixstraat.

* Visual identity by recent Sandberg graduates: Alix Stria & Anna Bierler.