JOOST VAN BELLEN GAAT DOOR MET MYD, EILEEN EN AJUMA
Myd / Joost van Bellen / Eileen / Ajuma
OZ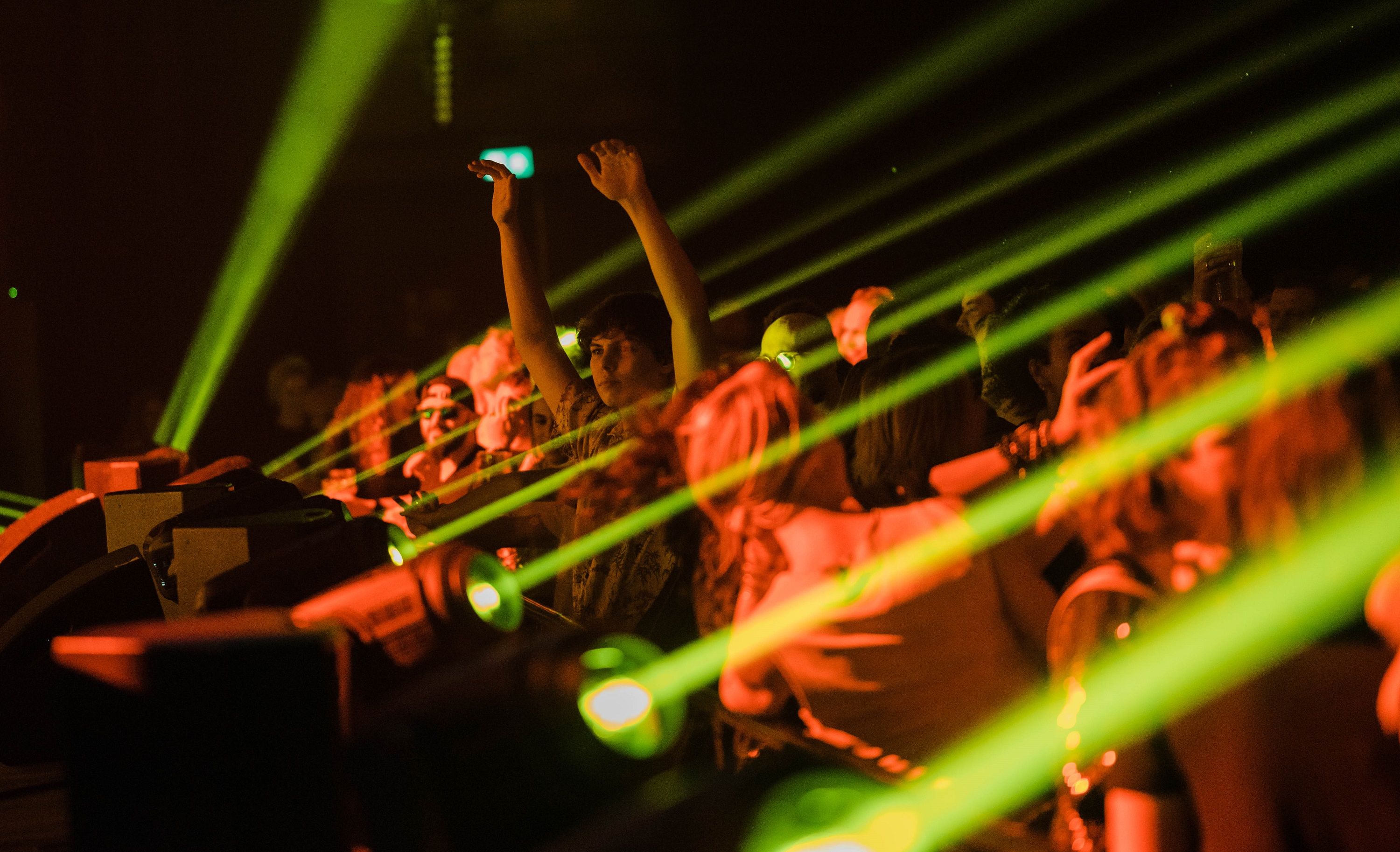 Please note: this event has already taken place
Price:

€ 17,25 Voorverkoop
Minimum age 18+
Joost van Bellen bangs on! This edition is about the sun shining again, about optimism and feelgood vibes. He curated a spring a dance night laced with phat modern disco grooved, positivo-rave, juicy weirdo-house and the occasional lil slap in your face. Indie dance with a smile.
When you put the four episodes of Joost's 'GAAT DOOR' (meaning: Joost continue's) nights under the microscope, you discover the word inclusive. That seems like something hip, but it's not: "It's about time. What many activists forget is age. I'm older than Santa and proud of that I'm still carrying on. I prefer to do that with young artists combined with those who have earned their spurs and know their stuff."
That's why fairly newcomers Ajuma and Eileen are joining me in the booth during this edition. "I'm super grateful that these great DJs didn't hesitate for a moment to get on board. That's the spirit!" For the same reason, Myd of Paris-based Ed Banger is finally back in Amsterdam. "As far as I'm concerned, he belongs in the top 10 of the very best DJs I've ever had the pleasure of experiencing,". Note: Myd is the artist who ruthlessly subverts the cliché glamorous DJ life. "His latest album is called 'Born A Loser' and I'm perfectly fine with that. After all: losers should run the world, only then will everything gets better."