VroegZat
Vroeg feesten, lang slapen
OZ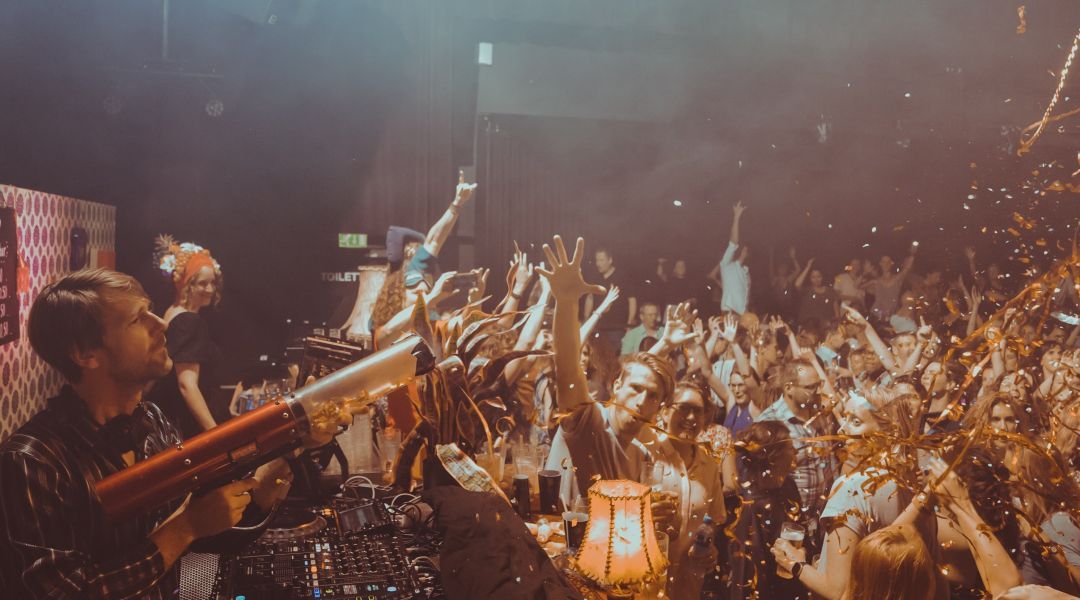 Please note: this event has already taken place
Price:

€ 14,95 voorverkoop
Minimum age 18+
Alle tickets voor dit programma zijn uitverkocht. Op de website van Ticketmaster bieden we kaartkopers die verhinderd zijn de mogelijkheid om hun tickets op een betrouwbare manier door te verkopen. Tickets die elders worden aangeboden zijn doorverkochte tickets die meestal voor een veel hoger bedrag worden verkocht en waarvan wij de geldigheid niet kunnen garanderen. Let op: er zijn oplichters actief!
VroegZat is back at Melkweg on December 23 for a wonderful Christmas party! Their name is a wordplay in Dutch we won't translate, but their goal is to bring the nightlife back to the evening. Pub style. Just as much partying, but nice and early, so you can go to bed at a normal time and be fit the next day. A win-win for everyone. Perfect for those in their thirties and forties who have kids by their bedside the next morning but also for anyone who sometimes just feels so old.

Musically, it goes back and forth from disco to pop and reggae to rock and happy to hip-hop and those tasty danceable tunes in between and beyond. Make sure you get in on time because you can't peak early enough in here!