Fiesta Macumba Birthday Special: 15 Years!
PARTY LATINO STYLE
Fiesta Macumba Soundsystem, toda la noche!
Max OZ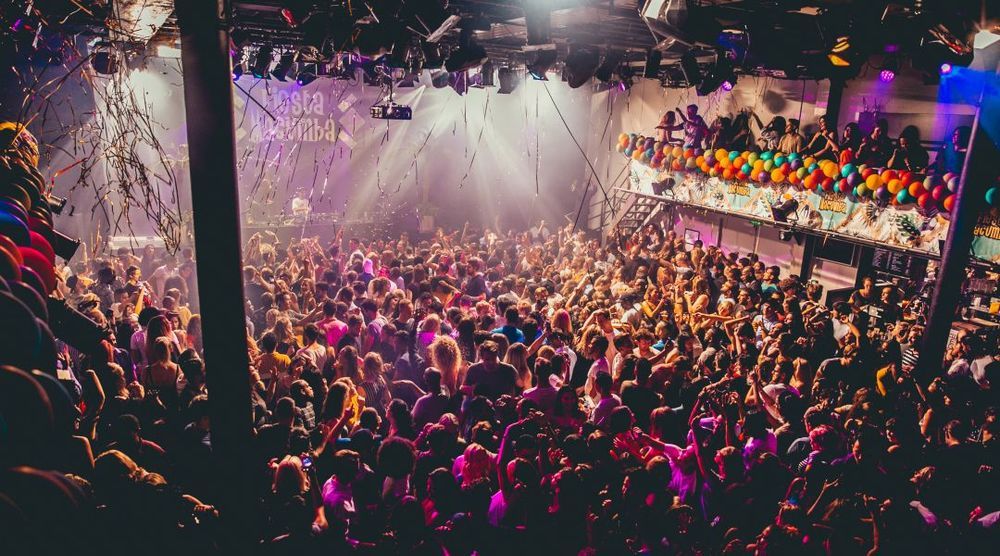 Let op: dit evenement heeft al plaats gevonden
Prijs:

€ 18 Late (SOLD OUT)
€ 15 Early Bird (SOLD OUT)
€ 16,50 Regular (SOLD OUT)
Excl. € 4 (maand)/€ 25 (jaar) verplicht lidmaatschap.
Minimumleeftijd 18+
Alle tickets voor dit programma zijn uitverkocht. Op de website van Ticketmaster bieden we kaartkopers die verhinderd zijn de mogelijkheid om hun tickets op een betrouwbare manier door te verkopen. Tickets die elders worden aangeboden zijn doorverkochte tickets die meestal voor een veel hoger bedrag worden verkocht en waarvan wij de geldigheid niet kunnen garanderen. Let op: er zijn oplichters actief!
Familia❤️‍🔥 WE CANNOT BELIEVE THIS! On the 8th of September we celebrate Fiesta Macumba's 15TH CUMPLEAÑOS!🥳🥳🥳 Mark your calendars and clear your schedules, because on this Birthday we will shower Melkweg Amsterdam with presents, surprises, entertainment and spectacle. Without you there's no Macumba, so let's celebrate together! YOU DO NOT want to miss this already legendary edition!🎉
Fiesta Macumba has been infecting nightlife in The Netherlands with its tropical flavor for 15 years now. The recipe has become well-known: dancing, flirting and enjoying the tastiest Música Latina, from the golden oldies to today's bangers. The Fiesta Macumba Soundsystem & friends bombard the dance floor with a molotov cocktail of exotic sounds: Reggaeton, Salsa, Bachata, Merengue, Cumbia, Dancehall, Trap Latino, Baile Funk… All styles are thrown into the mix with a steaming dance floor as the result!
LINE-UP:
▸ MAX: Fiesta Macumba Soundsystem, toda la noche!
▸ OZ (Salsa, Bachata & Merengue): DJ Lalo El Bandido & DJ Latin Master + salsa/bachata workshop + salsa show by Vivandi Project
▸ 1st Floor: Latin Karaoke🎤
Age: 18+