Pearl Dive
Amber Vineyard presents Female Queer Party
Chella Chella Caramel Ocean Dizzy Vineyard Michelle Tshibola Anartist Vineyard GLTTR GDDSS INBLVCKWETRUST DJ SOULFANIA
Max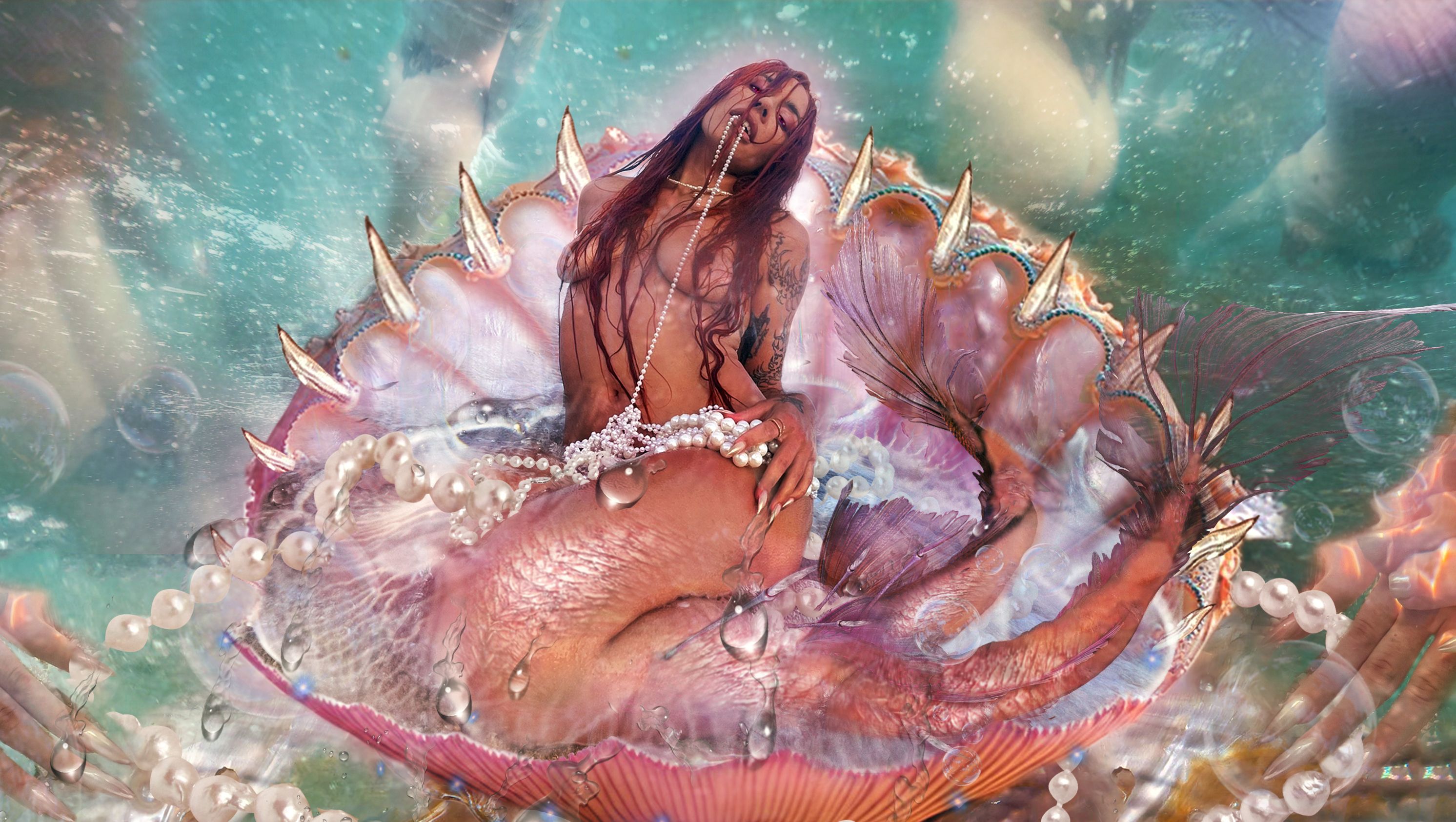 Let op: dit evenement heeft al plaats gevonden
Het volledige tijdschema wordt hier vermeld zodra het rond is
Calling all Divers into our Fluid Realm! The Mother of Sirens, Amber fucking Vineyard, invites you to 'Pearl Dive'.
An exhilarating pool of Performance, Pleasure, Power & Play exclusively for Queer Female Figures, Lesbians, Studs & Dykes, Non Binary & Gender non-conforming beings, and those of Trans experience.
A liquid space where we dive into the depths of our beings and explore the expansive spectrum of sexual identity, expression, and the siren song.
Whether you're a Professional Pearl Diver, an Inexperienced Swimmer, Virgin, Curious or have a strong calling for pearls.
Allow the current to reveal the pearl that is the deepest place in your own spirit and submerge yourself into a wet dream of an evening, mixing Music + Fashion + Live Performances + DJs + Art.
Hot Queer Shit by, and for, Hot Queer Beings.
line-up:
Chella Chella
Caramel Ocean
Dizzy Vineyard
Michelle Tshibola
Anartist Vineyard
GLTTR GDDSS
INBLVCKWETRUST
DJ SOULFANIA
This event is part of Pride & Prejudice. Discover more here!