Arty Party
Cinema Expo Max MILK OZ Upstairs Upstairs Bar
Please note: this event has already taken place
Price:

€ 7,50
Free for We Are Public
17:00 - 01:00
Melkweg invites you to officially kick off its new season at Arty Party! During this multidisciplinary festival, the entire Melkweg will be dedicated to art in all its forms. All rooms, corridors, and corners of the building will be utilized to fully immerse you in the future of the Dutch art scene.

For this fifth edition of this evening art festival, the Melkweg Expo team and various scouts from the art field have set out to scout freshly graduated talent from art and music academies across the country. A small reflection of this will be on display this evening. Visitors are thus introduced to the art of the future in a non-traditional way. In this way, we unite young art professionals, recently graduated and self taught artists, visitors and music lovers. We serve them a stimulating combination of art presentations, performances, speed dates with talent scouts, fascinating talks and music. We will close off the evening with a party in the OZ with various live performances and DJs. In short, it will be an evening brimming with art that opens the artistic horizons wide, both for artists and the audience.
▷ PARTICIPATING ARTISTS
During Arty Party on 7 September, the following artists will be exhibiting their work:
An Kuper
Astrid Ardagh
Chelsea van der Bend
Christian Schwarz
Clim Stoopen
Danute Līva
Danya Jetty
Elle van Baaren
Faria van Creij-Callender
Jeanne Gironde
Ignacy Radtke
Kiriko Mechanicus
Koenraad Wiering
Lucas Huikeshoven
Mikelis Murnieks
Mila Narjollet
Myra-Ida van der Veen
Nelly Dansen
Paloma Jet Plantenga
Renee Schrader
Senne Roeper
Taco Stud
Tekkons
Vera-Linde Jelsma
▷ PARTICIPATING PHOTOGRAPHY GRADUATES
Our Arty Party scouts - art professionals from the photography and contemporary art world - have each selected these photographers from the pool of talented graduates from all over the Netherlands. So don't worry if you missed the graduation shows, because during the Arty Party, the group exhibition 'Arty Party: Photography Graduates 2023' will open, and it will be on display for a month thereafter. Discover the most exceptional, surprising, and fresh photographic work all in one space!
Participating photographers:
Aaryan Sinha (KABK)
Flora Madu (KABK)
Heleen Kosse (Rietveld Academie)
MAryam Touzani (KABK)
Rowan Moonlion (KABK)
Sacha Hoebergen (KABK)
Sylvia van der Reijken (HKU)
Vincent Zanni (WDKA)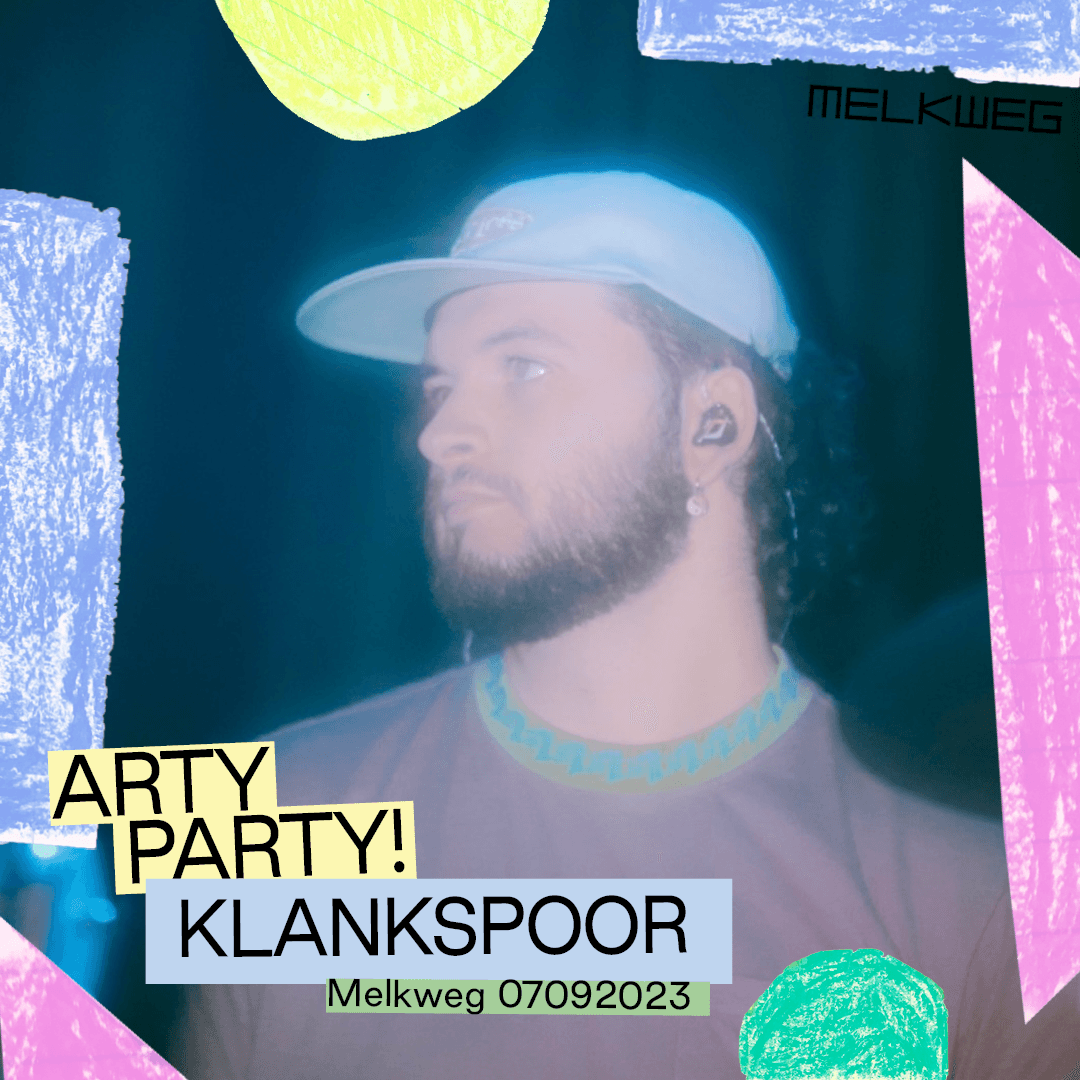 ▷ MUSIC
KLANKSPOOR
Klankspoor is a modular techno project created by a The Hague-based musician, Quinten de Jongh, who recently graduated from studying Pop Music at the Amsterdam University of the Arts (Conservatorium van Amsterdam). With a passion for live performance, Klankspoor brings together a unique blend of modular synthesis and live instrumentation to create a mesmerizing, immersive musical experience. Klankspoor's sound is a dynamic fusion of deep basslines, hypnotic rhythms, and repetitive yet evolving melodies, all woven together with intricate modular synthesis.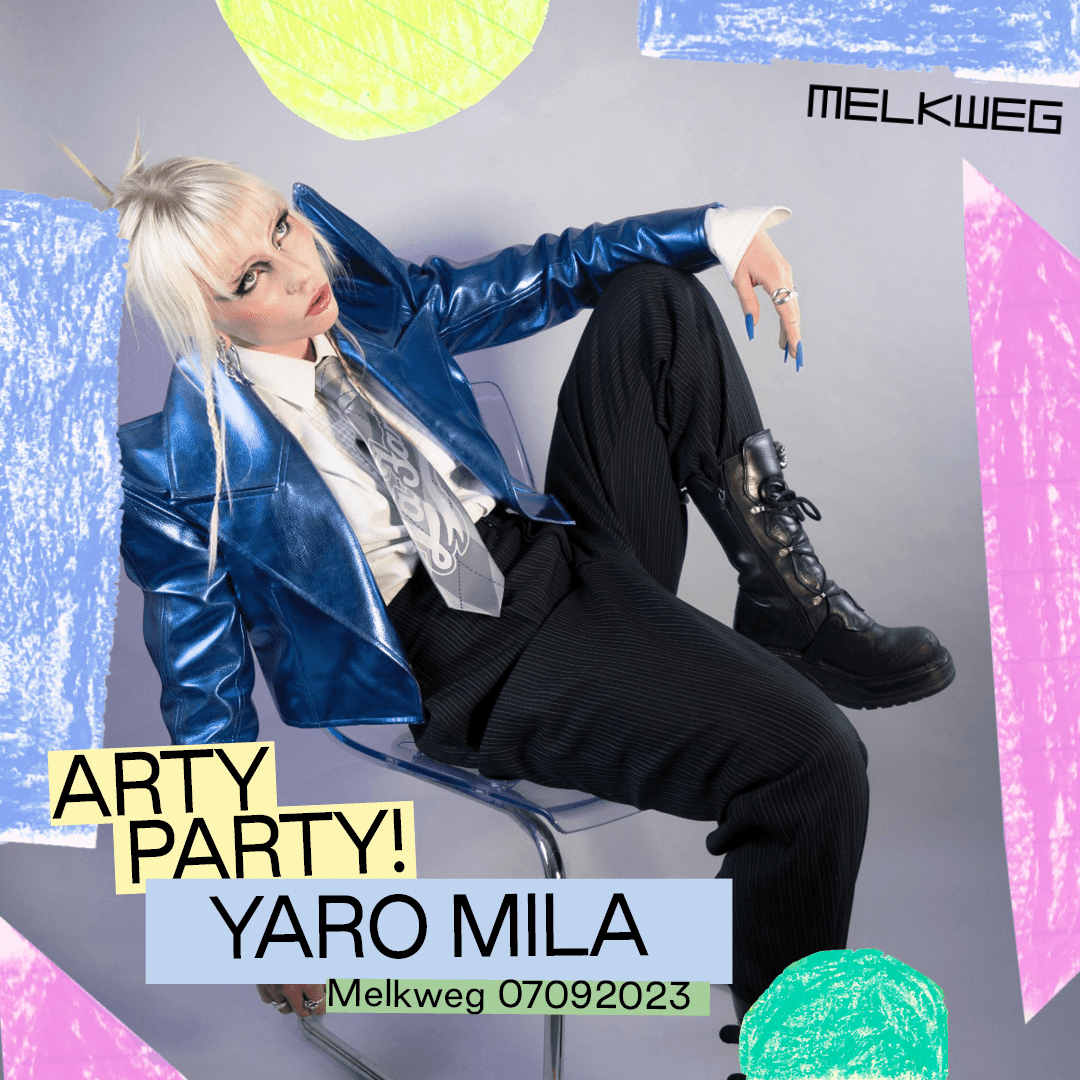 ▷ MUSIC
YARO MILA
Yaro Mila is avant-garde pop. Loud, rebellious, fierce and at the same time sugary sweet hyperpop music. Fusing together punk guitars with hammering beats and digital synths to escape together to an empowering pixelated new age land. In Yaro's musical candy store you can taste the unapologetic sweet flavours of Britney Spears, the sourness of mother Gaga's early work and Ashnikko's and Dorian Electra's dirty and confusing aftertaste.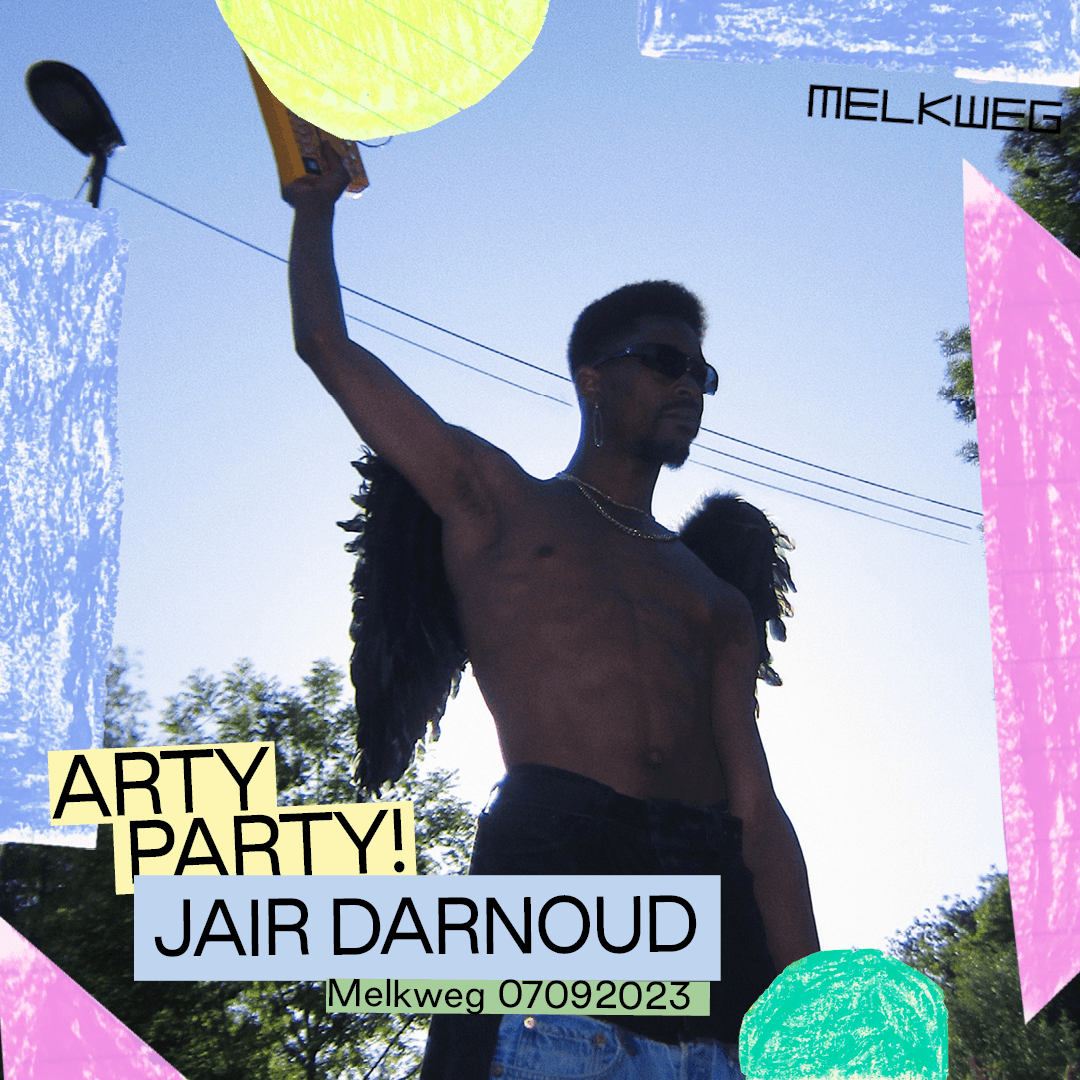 ▷ MUSIC
GROOVE GOD, JAÏR DARNOUD
Jaïr Darnoud started as a DJ at the age of 9 and decided at 13 that production would become his true passion, and he would only return to the decks once he could create music himself. 11 years later, he has performed in almost every venue in the Netherlands with multiple acts, and he can now call himself a multidisciplinary electronic artist with a conservatory degree.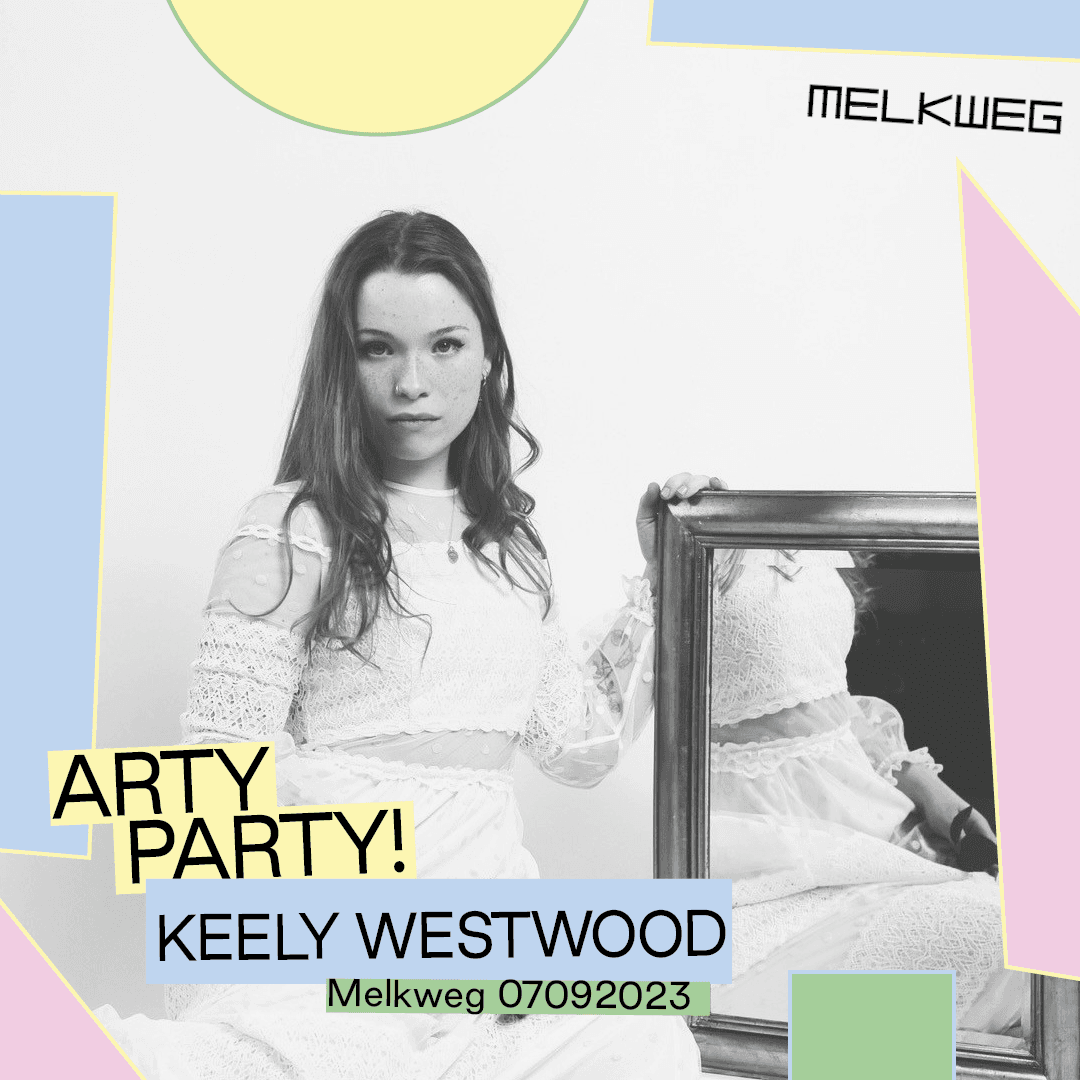 ▷ MUSIC
KEELY WESTWOOD
Keely Westwood is a versatile multi media artist and creative director, known for her unique and experimental work. She studied electronic music at the Conservatorium van Amsterdam. Inspired by musicians such as Thom Yorke, PJ Harvey and Kate Bush, her music style is eclectic, combining electronic and orchestral music with haunting vocals and a cinematic, melancholic feel. Alongside her music studies, she taught herself how to make films and visualisers, and soon started collaborating with other artists to create multi-media works that went beyond traditional boundaries.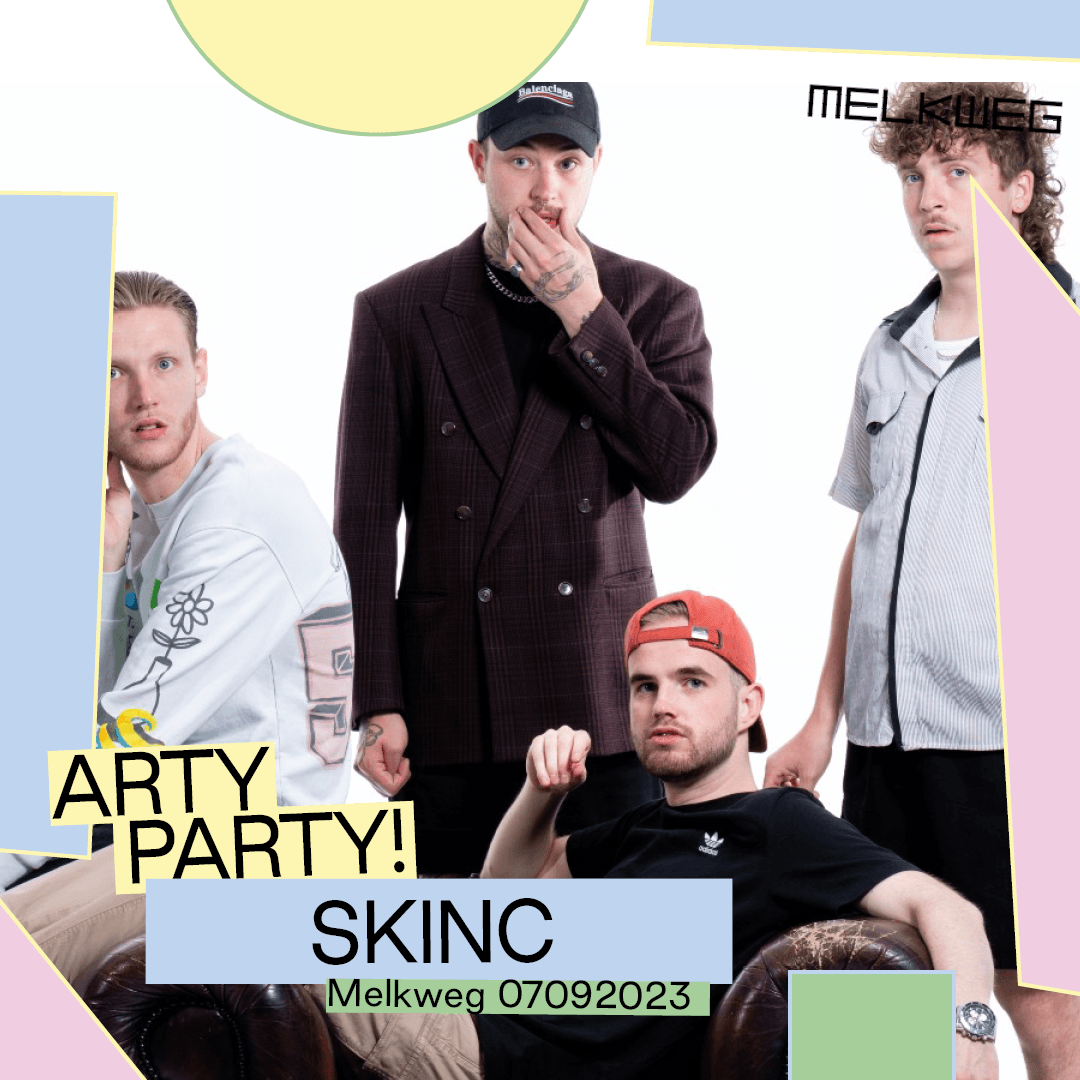 ▷ MUSIC
SKINC
SKINC is a group of four rappers/producers who tossed all electronic styles into a blender, resulting in a highly remarkable smoothie. Winning the Nobel Award in 2022 was a first significant step in the right direction for the guys. With their 2nd EP 'In Het Rood' (In The Red), they challenged themselves to turn up the energy even more. By uniquely tapping into their own experiences within student life, SKINC creates a musical realm that resonates with the majority of the youth.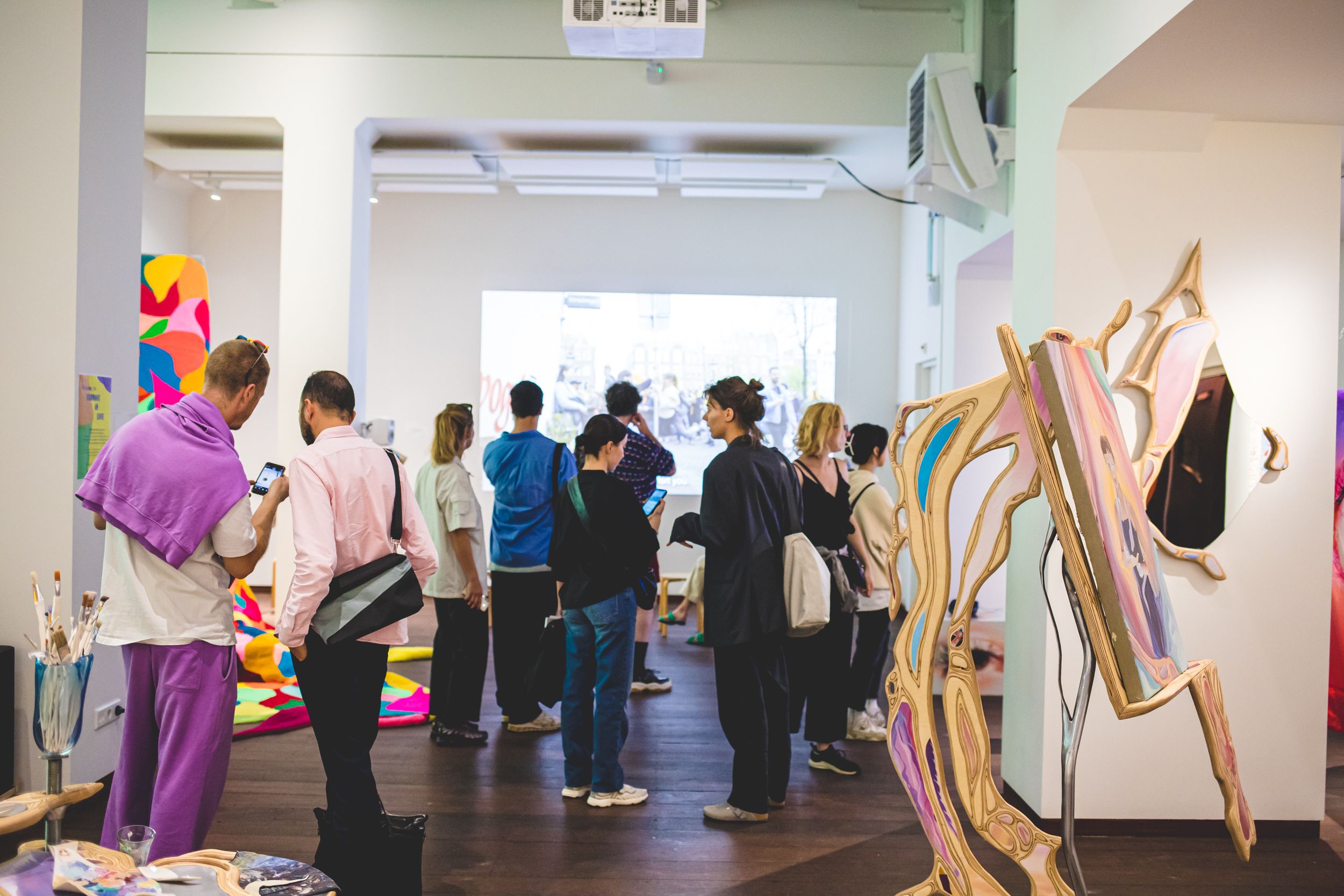 ▷ TALKS
RIETVELD MULCH
Rietveld Mulch is a pilot program of The Rietveld Society that focuses on life after graduation. We aim to communally explore and share tools of support for developing artistic practices for and with alums. In this talk Rietveld Mulch and moderator Luuk Heezen will explore the does and don'ts with alumni from Rietveld. Everyone who recently graduated in the arts is welcome to get some practical tips, share thoughts and needs and help each other out! Stay tuned for the complete line up and time table.

"In a garden, mulch is used as a layer of material to cover, protect and feed the soil. For us Mulch stands for the many interconnected layers that support the development of an art and design practice. While each Mulch is unique, we aim to collectively explore and uncover these foundations to inspire and support new graduates on this journey.

Moderator: Luuk Heezen
Speakers: Mayis Rukel, senakirfa A., Mica Pan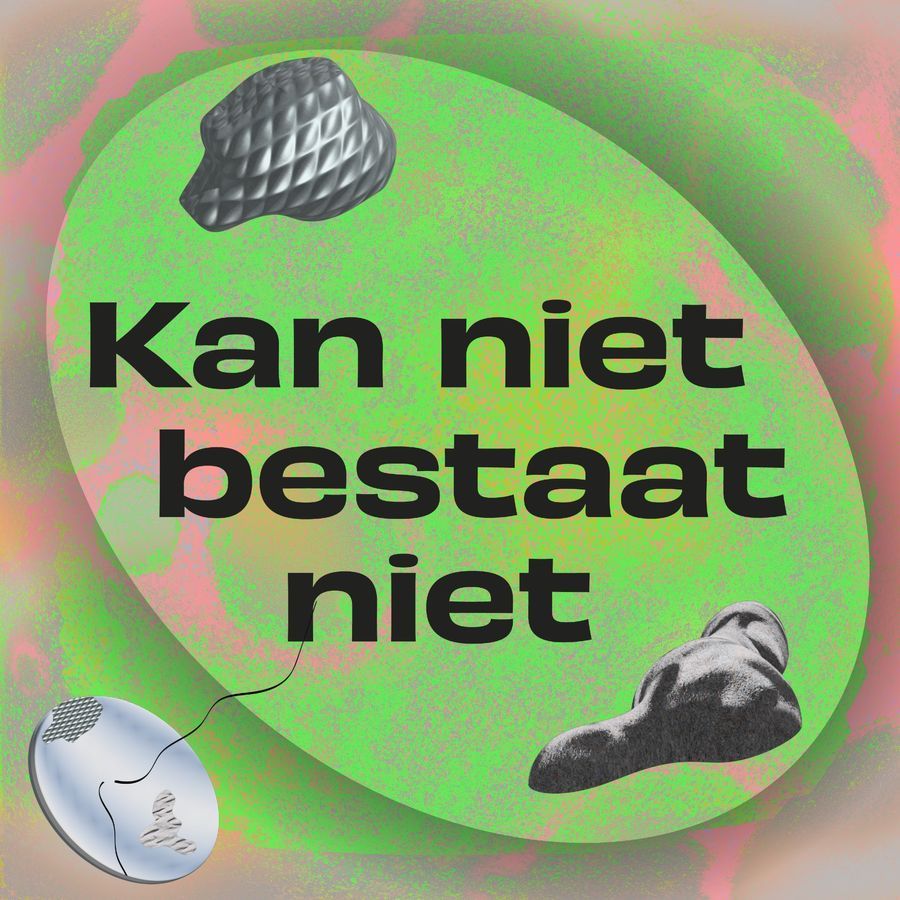 ▷ TALKS
MISTER MOTLEY / DE BRAKKE GROND - KAN NIET BESTAAT NIET
In the past six months, de Brakke Grond and Mister Motley have made the podcast Kan niet bestaat niet ('Can't doesn't exist') about works of art that do not exist. Maurits de Bruijn and Lieneke Hulshof interviewed twenty Dutch and Flemish artists about works of art that were never made, and the ideas and dreams that preceded those plans. As a result, the conversations also turned to the meaning of success and failure. In this conversation, Lieneke Hulshof talks to two artists from the podcast series. Through these discussions, they share insights into their struggles, often humorous failures, and dreams that turned out to be too ambitious.
Moderator: Lieneke Hulshof
Speakers: Brahim Tall, Danielle van Ark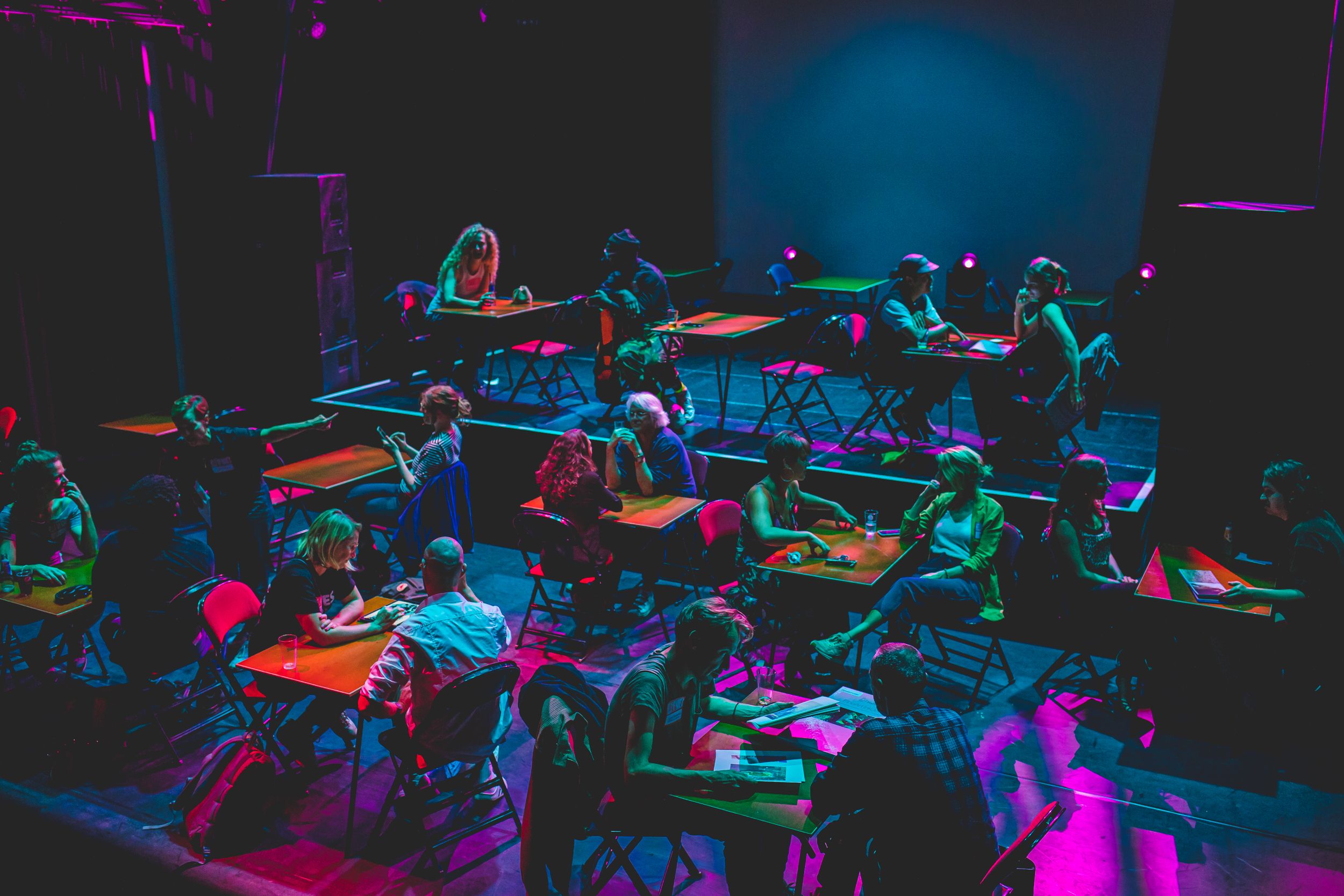 ▷ SPEED DATES
Arty Party wouldn't be complete without organizing our captivating speed dates with some of the finest experts in the arts. You are more than welcome to join us and bring your portfolio to the table, where you can receive valuable feedback on your work. The speed dates are open to everyone, whether you are self-taught, still studying, or have already graduated. The only requirement is to secure a ticket to Arty Party, so make sure to grab yours now! Please note that the speed dates operate on a first-come, first-served basis, so be sure to arrive on time. The full timetable will be announced soon.

We are pleased to announce the following experts will be participating in the speed dates:
Willemijn van der Zwaan - Fotomuseum Den Haag
Lisanne van Happen - FOTODOK
Jacquill G. Basdew - Young Stedelijk
Lih-Lan Wong - Mo Man's Art Gallery
Ellis Kat - Nieuw Dakota
Nina Hama - Hama Gallery
Madelon van Schie - Rozenstraat
Annemarijn Bulsink - SALWA
Bebe Blanco Agterberg - De Correspondent
Zalán Szacáks - Independent artist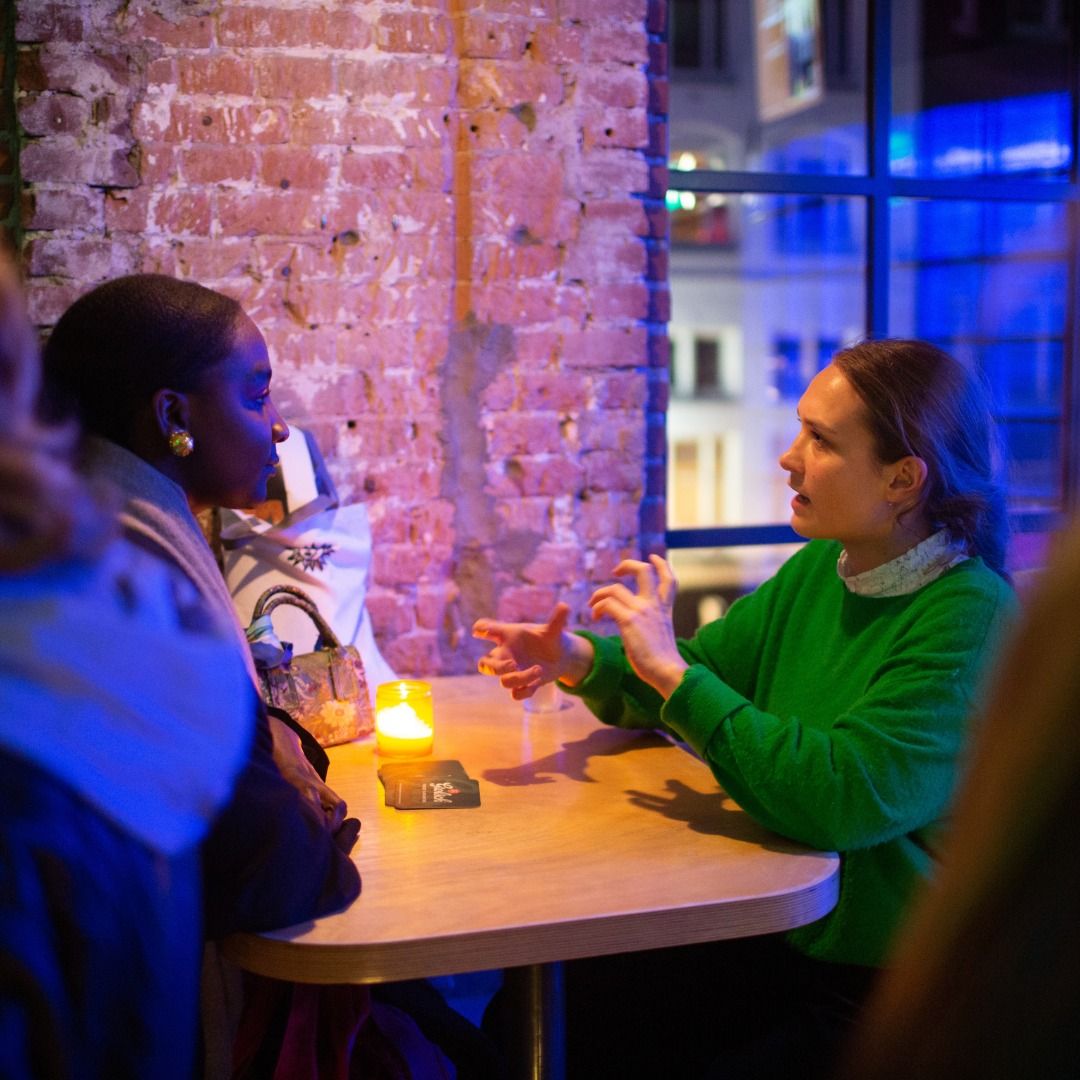 ▷ MEET & GREETS
We're excited to announce that we'll be organizing meet & greets with inspirational cultural organisations at Arty Party!

Als an artist, it's important to ensure a sustainable livelihood in the future. There are various approaches to organizing and achieving this. For instance, seeking funding, setting up a crowdfunding campaign, mastering the intricacies of image rights, or even considering supplementary employment can all be viable options.

Assuming you already possess a foundation of knowledge in this area, gained during your education, it remains valuable to receive tailored advice and connect with the individuals behind these support systems. Engaging in dialogue, asking questions, and seeking personalized guidance can be tremendously advantageous. Remember, every conversation holds value, so feel at ease – no question is too unconventional, and every topic holds relevance! This is your opportunity to meet these professional organisations in an informal setting and ask them anything that crosses your mind.

We are pleased to announce the following organisations will be participating in the meet & greets:
AFK
DuPho en SO Award
Cultuur+Ondernemen
Dutch Culture
Pictoright
Mondriaan Fonds
Voor de Kunst
Kees de Boekhouder
▷ TIME TABLE
EXPO (17:00 – 01:00)
Opening Arty Party Photography Graduates
Rowan Moonlion, Aaryan Sinha, Heleen Kosse, Vincent Zanni, Flora Madu, MAryam Touzani, Sacha Hoebergen and Sylvia van der Reijken.
MILK - FOOD, DRINKS & ART (17:00 – 01:00)
Food available
Graduation work on view by: Faria van Creij and Elle van Baaren
OZ – MUSIC & ART (17:00 – 01:00)
Graduation work on view by: Chelsea van der Bend
18:00: Official opening with Marwan Magroun (Fotograaf des Vaderlands) and a performance 'A misguided belief' by An Kuper
19.00 – 19.30: Keely Westwood
20.00 – 20.30: Yaro Mila
21.00 – 21.45: SKINC
22.15 – 23.00: Klankspoor
23.30 – 00.45: Groove God Jaïr Darnoud
MAX – ART TO THE MAX (17:00 – 01:00)
Art installations on view by:
Lucas Huikeshoven, Christian Schwarz, Sophie van den Berg, Zhana Assaad, Veralinde Jelsma, Mila Narjollet, Tarn Joosting Bunk and Myra–Ida van der Veen.
UPSTAIRS BAR – MEET & GREET (19:00 - 23:00)
Participating organisations:

AFK, DuPho and SO Award, Cultuur+Ondernemen, Dutch Culture, Kees de Boekhouder, Pictoright, Mondriaan Fonds and Voordekunst.
UPSTAIRS – SPEEDDATES & TALKS (18:30 – 22:45)
18:45 - 20:15: Speeddates/portfolio reviews
20:30 – 21:15: Talk 1: Rietveld Mulch
21:30- 22:15: Talk 2: 'Kan niet bestaat niet' by de Brakke Grond and Mister Motley
22:25 – 22:45: Performance An Kuper: 'A misguided belief'
CINEMA – SCREENINGS (17:00 – 01:00)
With works on view by:
Tekkons, Renee Schräder, Astrid Ardagh and Kiriko Mechanicus.
Continuous art programme throughout the building:
Nelly Dansen, Paloma Jet Plantenga, Ignacy Radtke, Koenraad Wiering, Danya Jetty, Ster Borgman, Mikelis Murnieks and Clim Stoopen.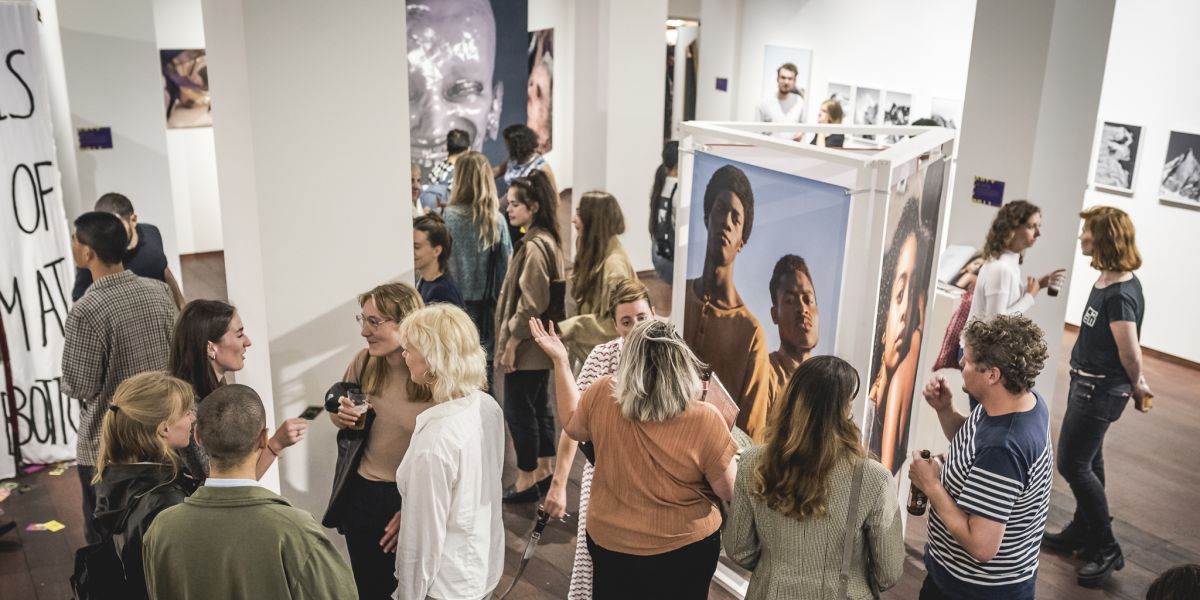 Visitors information
Melkweg
Lijnbaansgracht 234A