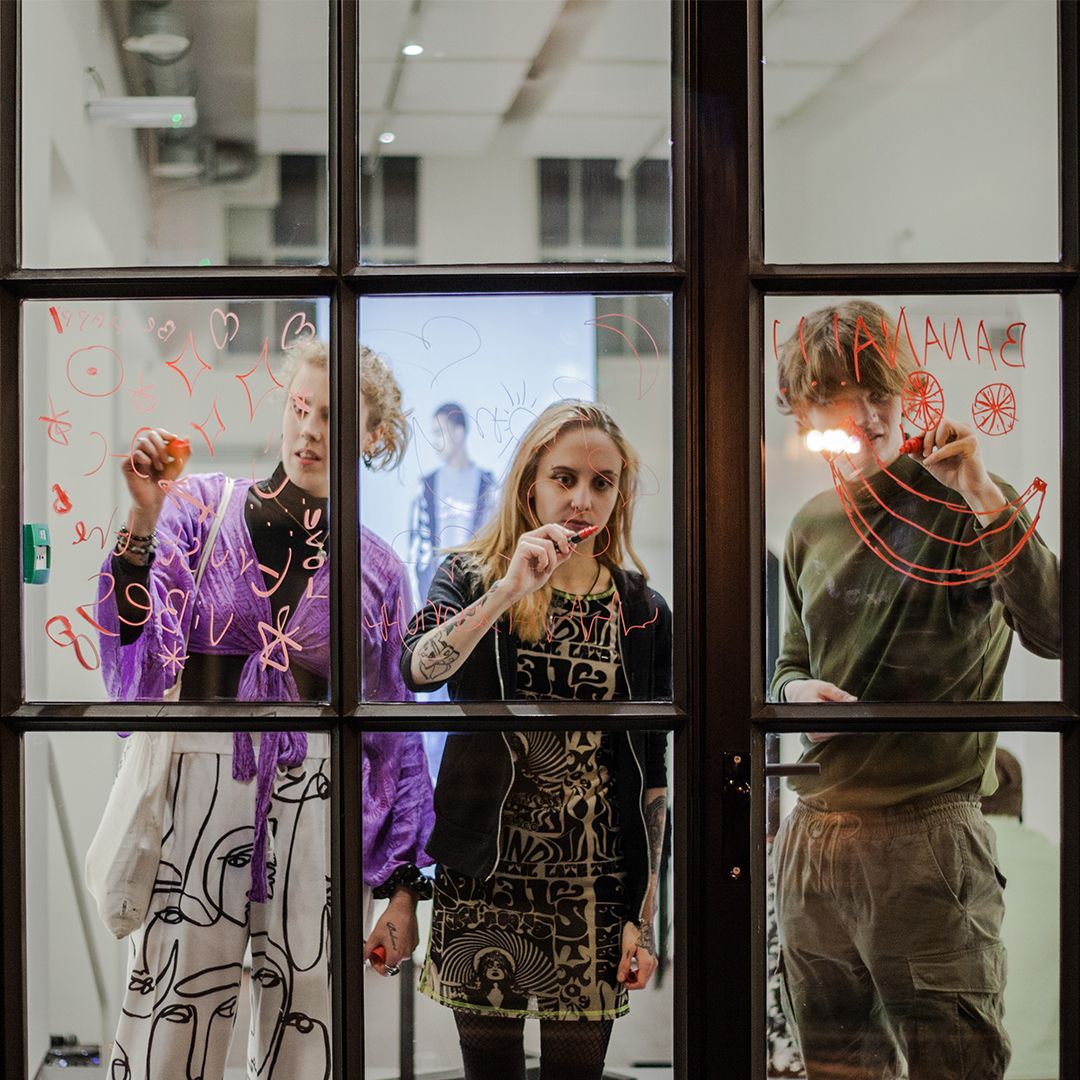 E

x

p

o
Melkweg Expo is an exhibition space for contemporary photography and a platform for emerging artists, located in the heart of Amsterdam. With a focus on photography that explores identity, society and pop culture, the exhibition space is also known to occasionally place other forms of visual art alongside photography with conviction. Characterized by a distinctly playful and accessible approach, Melkweg Expo seeks to unveil high quality art – art that is innovative, engaging and inclusive.
Melkweg Expo's main goal is to nurture and promote emerging talent and present them to a broad audience – from admirers of art, photography addicts, art students and self-taught artists, to the casual passers-by of the venue's central location and music lovers surfacing from the crowd of a Melkweg concert. Melkweg Expo is open later than most exhibition spaces – until 7 PM for external visitors and for Melkweg-visitors until the end of the last programme – to make spontaneous encounters and confrontations with art possible.
With the help of local and international allies, Melkweg Expo presents a unique and largely free programme made up of at least six exhibitions annually, a multidisciplinary festival, educational events, portfolio reviews, enlightening talks, screenings, numerous easy-going gatherings and fabulous opening events.

Your visit
Free entrance
Open: Tuesday - Sunday, 11:00 - 19:00

Entrance via MILK, Marnixstraat 409
More info: expo@melkweg.nl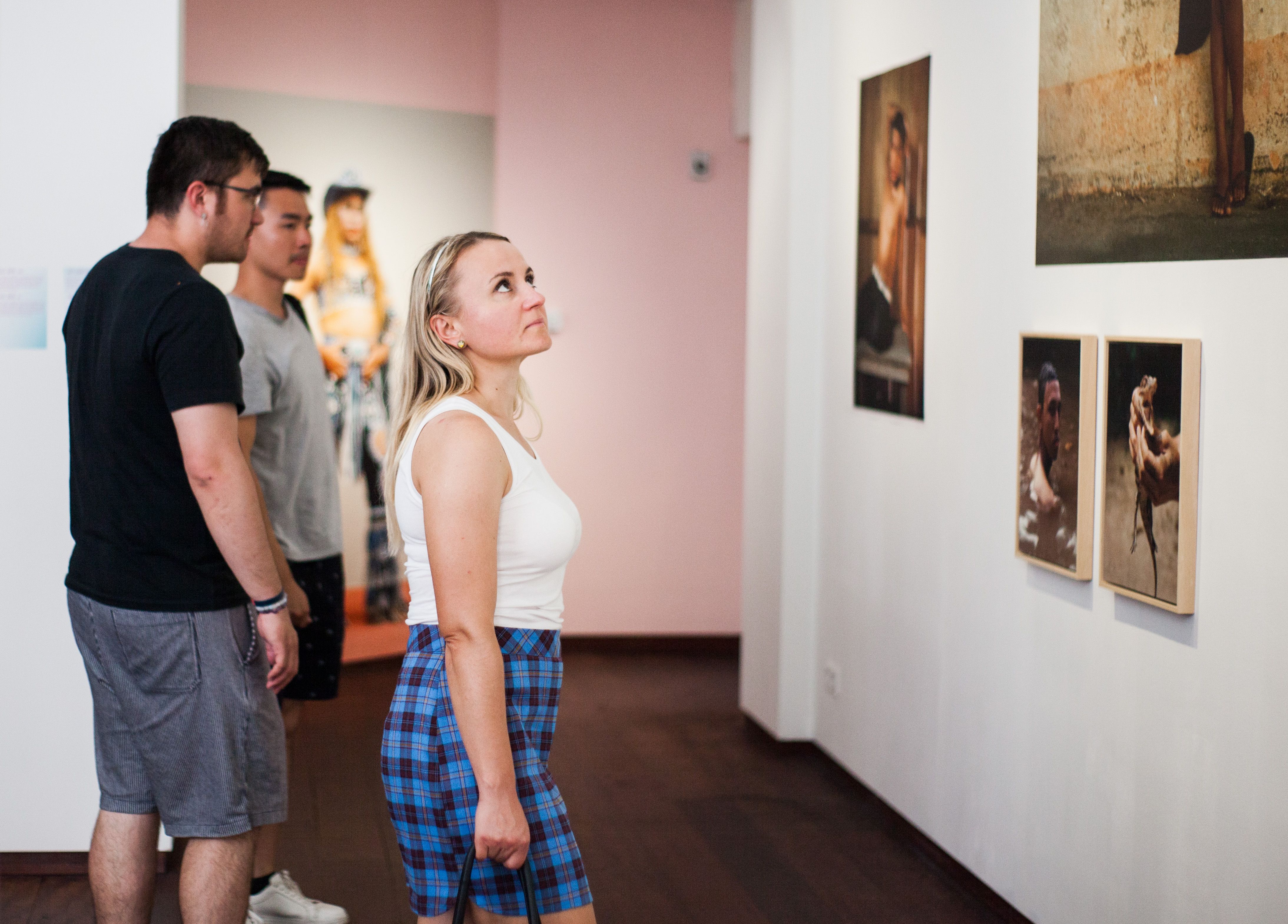 LIKE A RIVER
Daniel Jack Lyons
Curated by Claire Hoogakker
June 10 - August 6 2023
American photographer Daniel Jack Lyons is determined to visualize the social and political rights of underrepresented communities. With Like a River, he creates a vulnerable and powerful image of trans and queer communities in the Amazon. He explores concepts such as identity, transformation and coming-of-age stories of marginalized communities in the heart of the Brazilian rainforest.
QOQNOOS - YOU CAN'T BURN WOMEN MADE OF FIRE
Curated by Tina Farifteh
March 8 – May 14, 2023
Ahead of International Women's Day, Melkweg Expo invited photographer and filmmaker Tina Farifteh to curate an exhibition on the biggest feminist movement of our times. 'Qoqnoos' presents video art works, photography, installations and multimedia works by multiple Iranian female artists. The battle for equal rights is never finished; women's and human rights are not absolute and each generation is responsible for upholding them anew. With the exhibition, Farifteh hopes Qoqnoos's eternal flames and persistent power inspires all women to find their own form of resistance.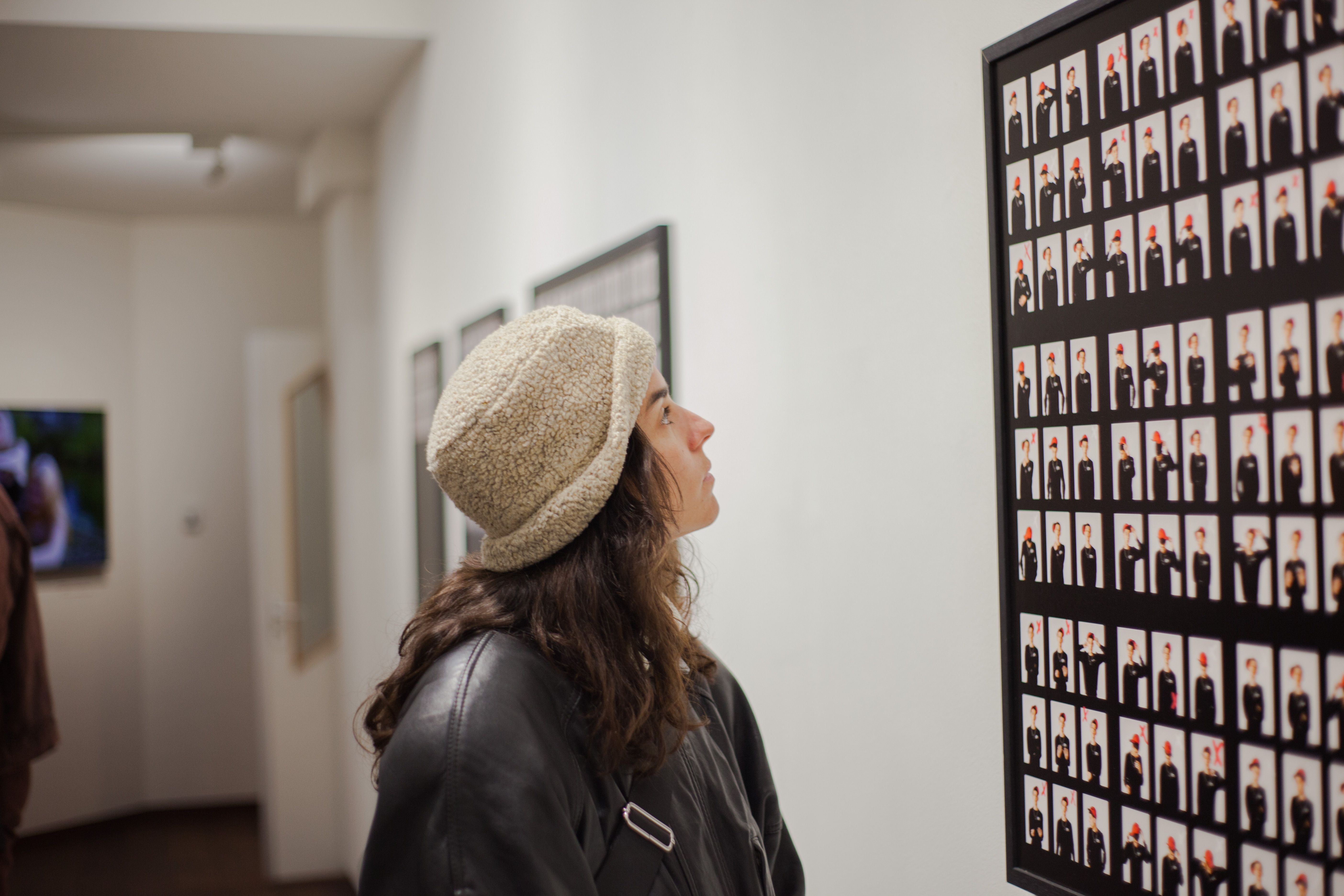 PERFORMING ADULTHOOD
Robin Alysha Clemens
January 21 - February 26, 2023
'Performing Adulthood' is a project by Robin Alysha Clemens that gives a glimpse into the world of Generation Z. The exhibition asks us to think about the self-image of young people, for whom the presence of cameras is natural. Performing Adulthood shows the sometimes uncomfortable moments that shape our perceptions of adulthood, representation and identity. It's about looking and being seen, about hiding and revealing. About presenting yourself, and how that sometimes fails.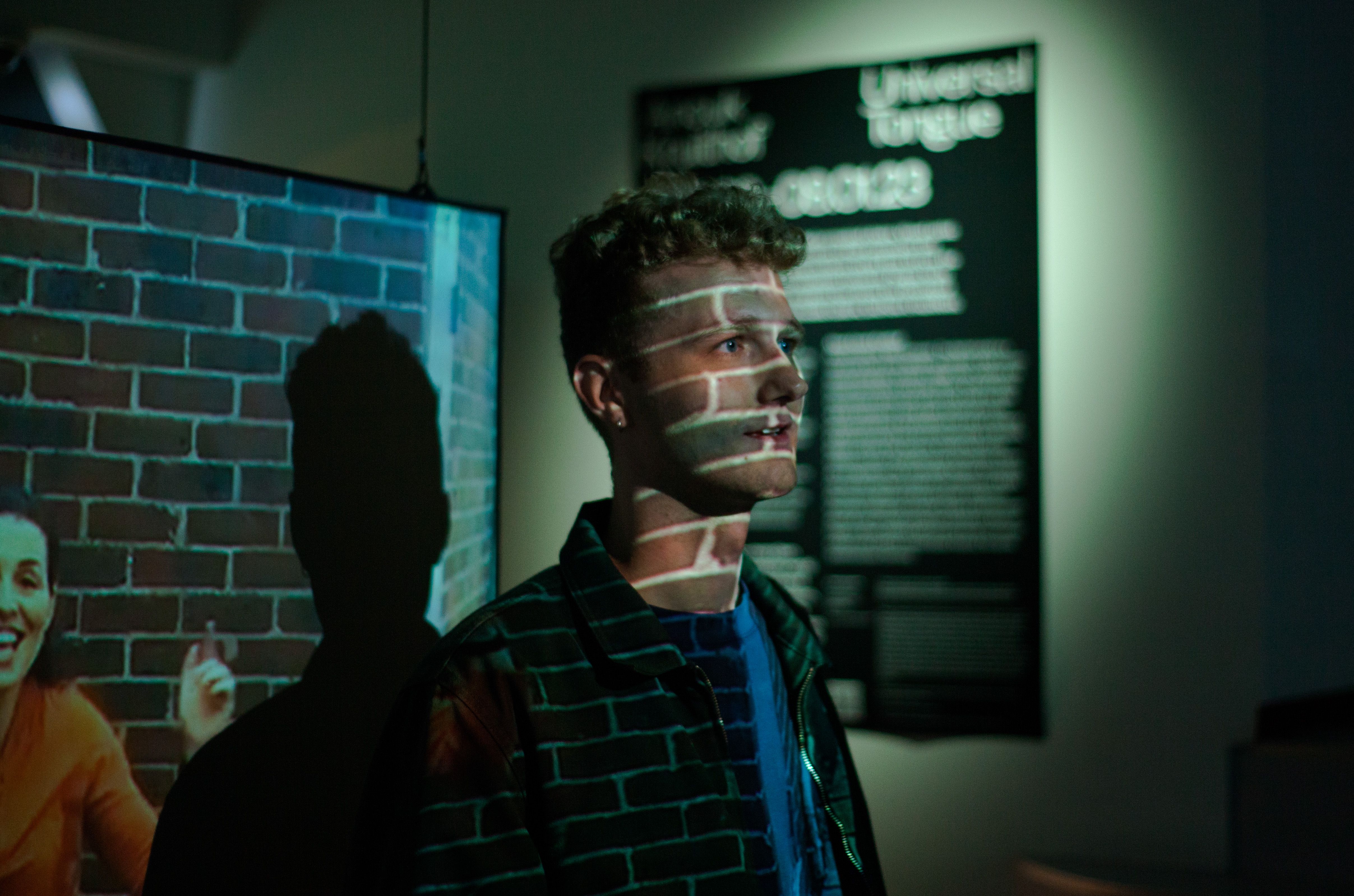 UNIVERSAL TONGUE - ANOUK KRUITHOF
Anouk Kruithof
October 22, 2022 - January 8, 2023
The dance-conclave Universal Tongue leads us through the jungle of the internet. The work explores how dance has developed throughout history as part of our global media culture, and how it nowadays manifests online. The rousing installation is based on 32 hours of video presenting thousands of different dance styles, collected from YouTube and Instagram, and selected by a team of 50 researchers from all over the world.

"Dance — the moving body — more than anything in our diverse and complex world unites us in the recognition of our shared fragility and our common human condition. It also points us towards a possibility of a more inclusive world with limitless exchange and understanding of new identities, a world where simply everyone is a dancer."
— Anouk Kruithof

The ongoing loop of moving image erases typical categories of the world order, such as country, continent or culture. Instead, it looks at our era of fluidity, hybridity, and non-stop connectedness, respecting the value of our historical backgrounds, cultural differences, and individuality.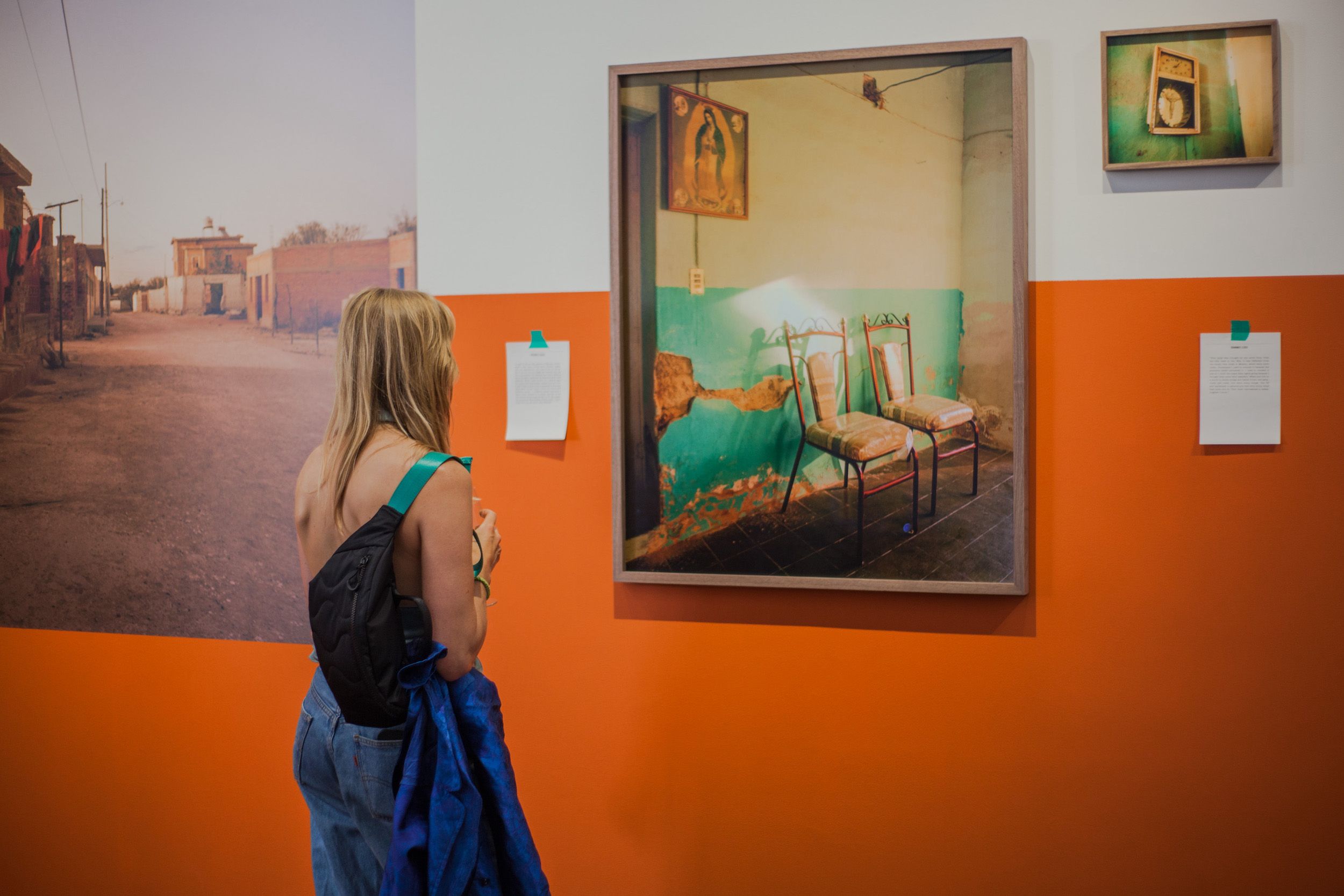 I WENT ON A HOLIDAY TO THE COUNTRY YOU FLED FROM
Iris Haverkamp Begemann & Alejandra Ortiz
Curated by Claire Hoogakker
July 15 - 21 August, 2022

Guided by these words spoken by Mexican author and trans woman Alejandra Ortiz, Dutch cisgender documentary photographer Iris Haverkamp Begemann went on a holiday to the country Alejandra fled from—Mexico. After forming a unique friendship based on mutual trust and understanding, their connection sparked this communal multimedia project in 2021. Led by Alejandra's instructions and hand-printed maps drawn from memory, Iris travelled to Mexico to visit meaningful locations from Alejandra's childhood. The map guides Iris to places where Alejandra felt both loved and cared for, but also extremely unsafe, marginalised and rejected by her own family. Shown alongside Alejandra's personal messages and childhood stories, Iris's photo series presents a visual diary capturing Alejandra's memories of a birthplace she had to leave behind, and to which she cannot return.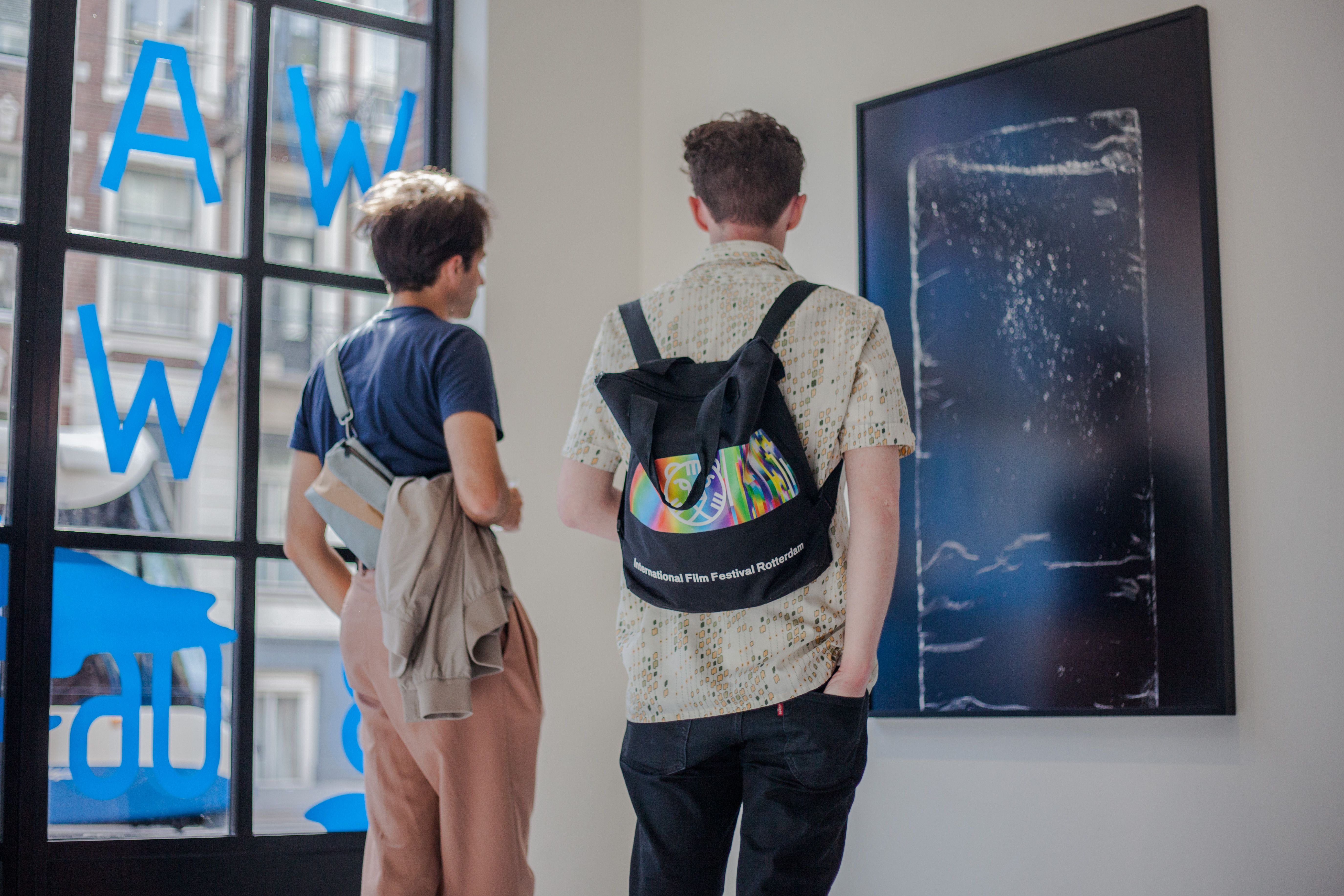 THE WAYS OF WATER
Curated by Colette Olof
June 3 - July 10, 2022

The group exhibition 'The Ways of Water', on display at Melkweg Expo from June 3 to July 10, 2022, explores the relationship between humans and water through photography and art installations: humankind's dependence, but also his subordination to water. . Numerous (inter)national and multimedia artists investigate the influence of man-made climate change, pollution and water depletion on our planet: Suzette Bousema, Jana Romanova, Koos Buster, Mazen Al Ashkar, Frank Bloem, Tina Farifteh, The Water School (initiated by studio Makkink & Bey) and Elise 't Hart.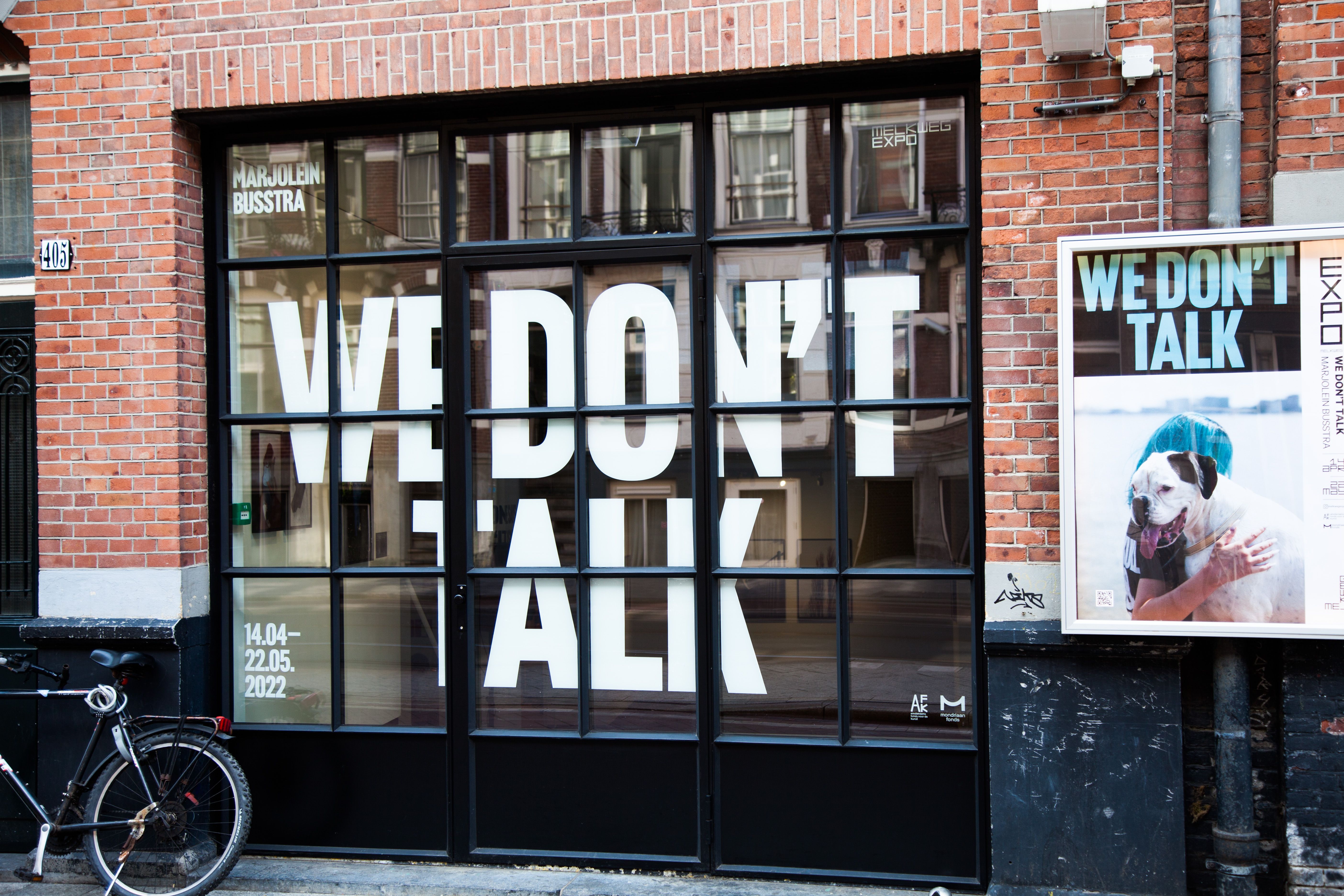 WE DON'T TALK
Marjolein Busstra
April 15 - May 22, 2022
For the multimedia project We Don't Talk, Marjolein Busstra (NL, 1979) followed the lives of young people entangled in complex networks of sexual violence and/or exploitation. The project is made up of a photography series—on show in Melkweg Expo from 15 April to 22 May 2022—and an accompanying documentary. While the documentary film is about overcoming negative self-image and the judgement faced from society, the exhibition focuses on the persisting memories of these experiences, and the process of redefining them.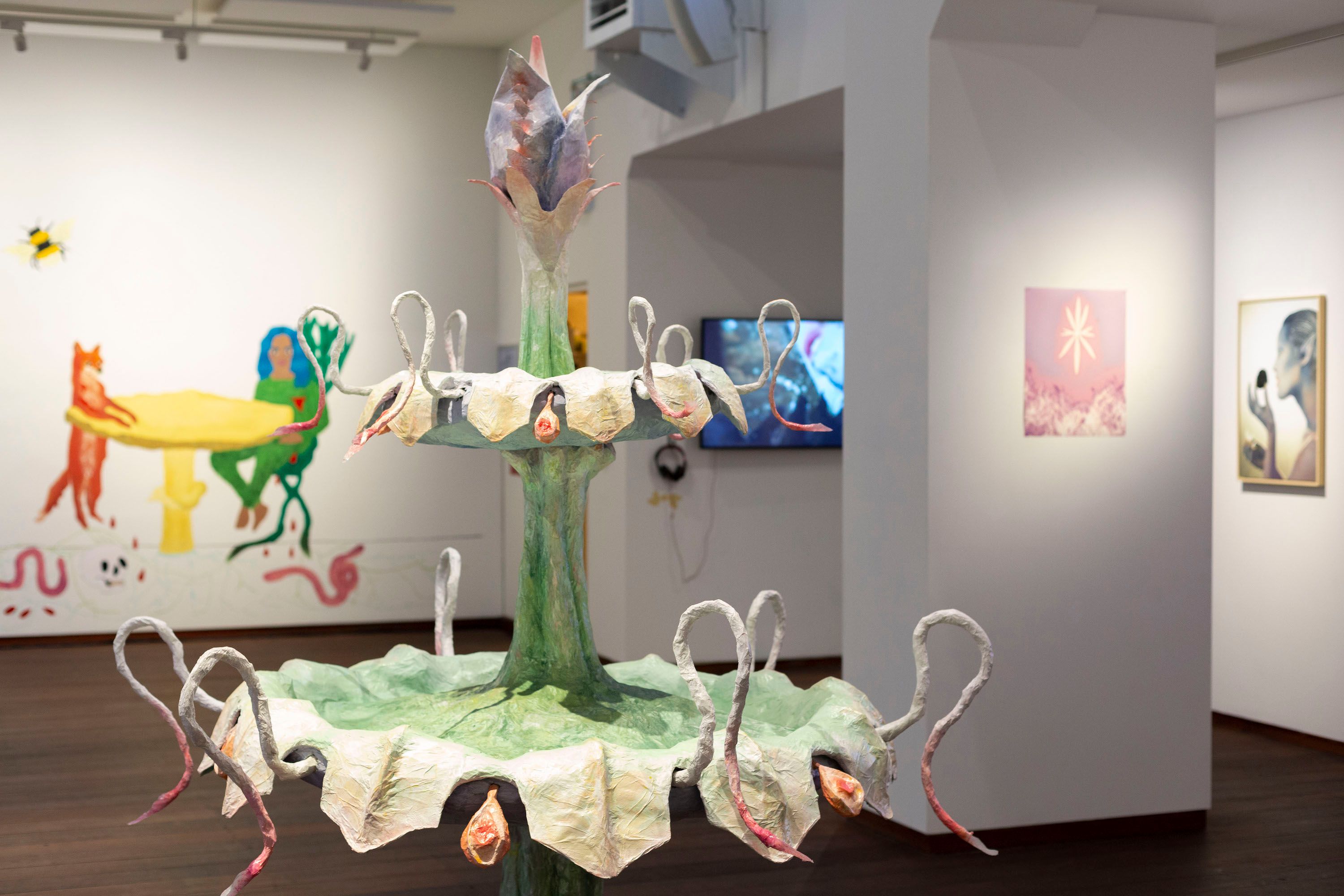 ALL FLOURISHING IS MUTUAL
Curated by Colette Olof & Jasper Griepink
March 5 - April 10, 2022
All Flourishing is Mutual is a quest for the mutual interdependence between humans and nature. The exhibition, inspired by the work of the scientist Robin Wall Kimmerer, presents work by a number of (inter)national artists: Mirte van den Bos (NL), Layla Durrani (US), Sarah Fokke (NL), Jasper Griepink (NL), Queer Nature (US), Liza Prins (US), Sissel Marie Tonn (DK) and Ella Yolande (UK). In all artworks, the relationship between humans and the natural world is explored and celebrated in their own unique way. In this exhibition, the artworks show different aspects of and reflections on the encounter between humans, animals and nature.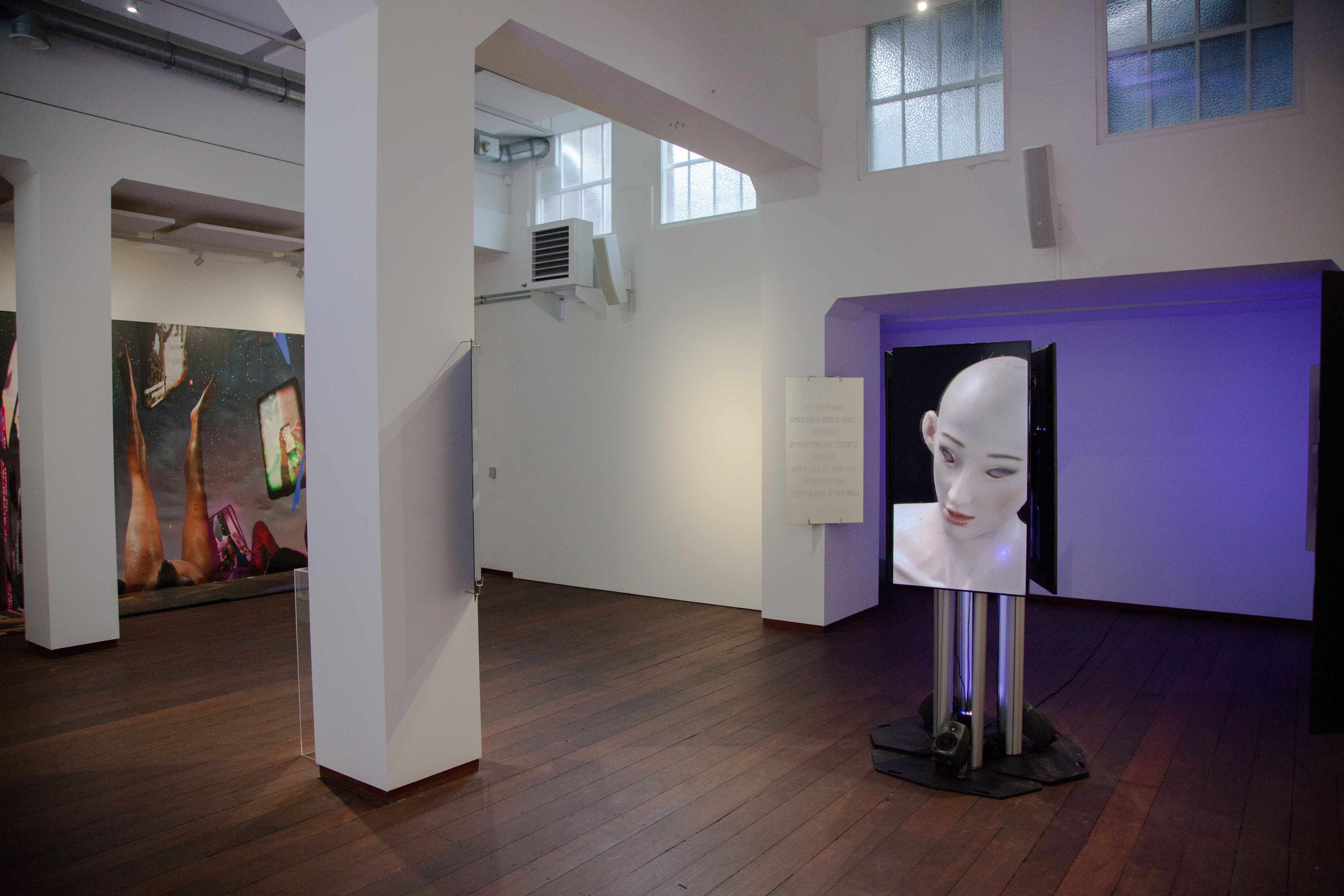 VIRTUAL VIRALITY, ONLINE INTIMACY & DIGITAL DETOX
Curated by Stein van der Ziel
January 15 - February 27, 2022
Virtual Virality, Online Intimacy & Digital Detox is an exhibition at Melkweg Expo curated by Stein van der Ziel (1994, NL), resulting from his chosen entry for our 'Open Call for Curators'. The participating artists are Ali Eslami (IRN) and Mamali Shafahi (IRN), Diana Gheorghiu (ROU), Marge Monko (EST), Jun Ortega Sanchez (ESP), Ralph Pritchard (ENG) and Valentino Russo (ITA). Virtual Virality, Online Intimacy & Digital Detox is on view from 15 January to 27 February 2022, as both an online presentation and a physical exhibition.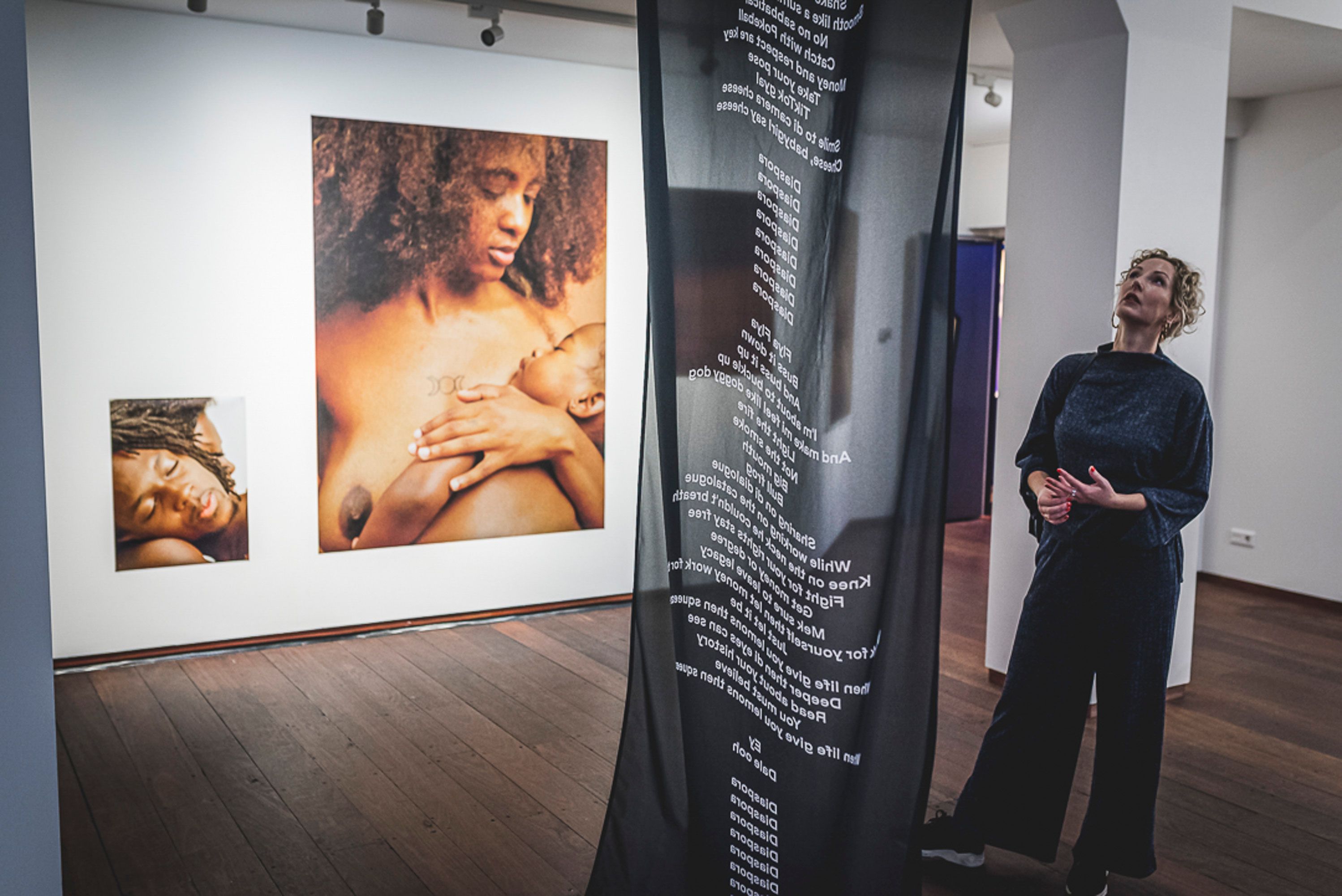 Melkweg Expo is supported by: