Compact Disk Dummies
Upstairs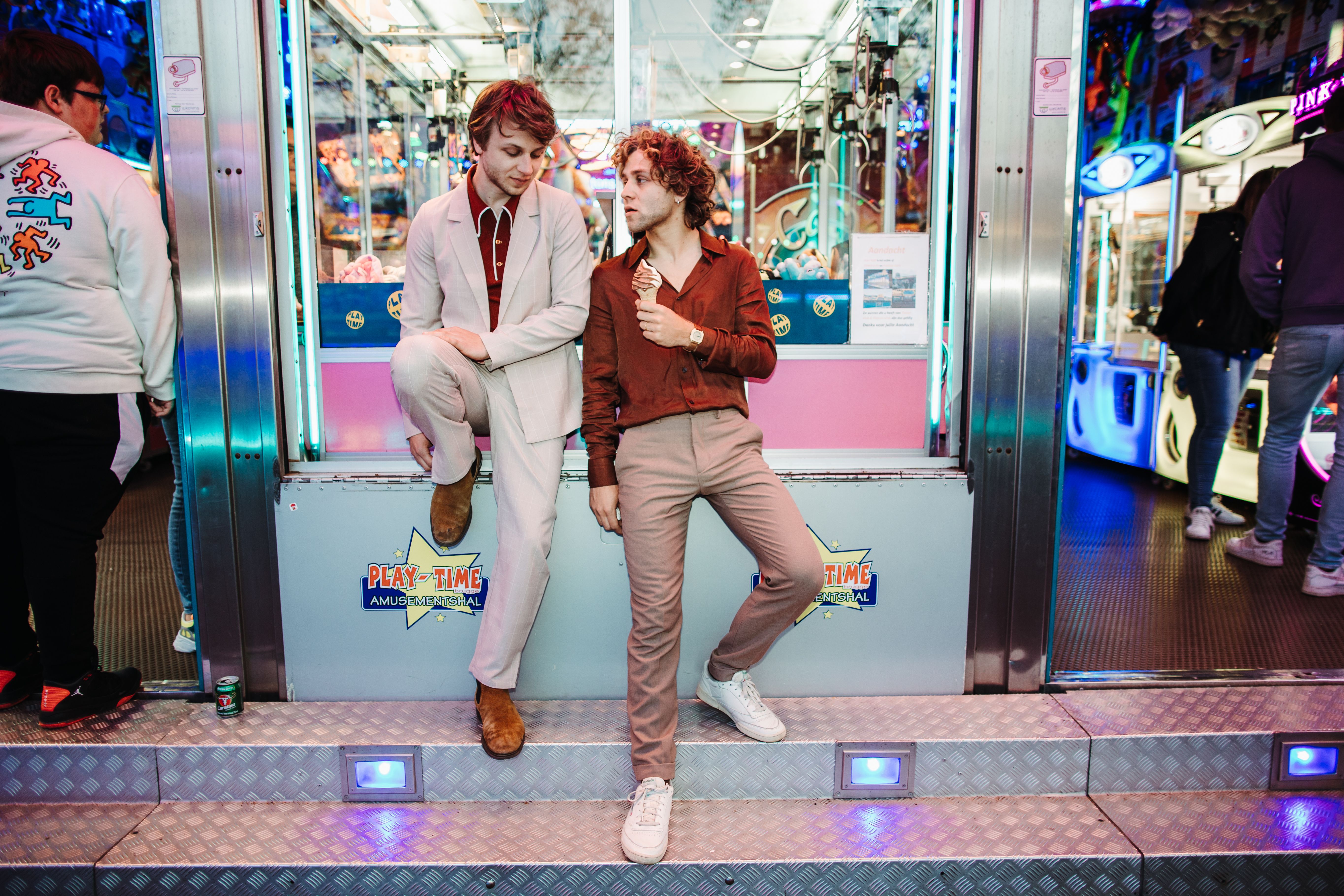 Price:

€ 16,10
Excl. € 4 (month)/€ 25 (year) required membership.
The timetable will be listed here as soon as it is complete
The Compact Disk Dummies, consisting of the Flemish brothers Lennert and Janus Coorevits, have covered an impressive journey since their victory at Humo's Rock Rally in 2012 (Belgium's most important band contest). They have dominated the Belgian festival circuit with performances at events like Les Ardentes, Pukkelpop, and I Love Techno, and in 2023, they graced the main stages of Pukkelpop and Rock Werchter.
The unique blend of dance and pop is what makes Compact Disk Dummies' music so special. Each track is a banger that would be played relentlessly at a dance festival, but becomes even more sensational when the two brothers perform it live. The vocals are catchy and infused with reverb, melting harmoniously with the pulsating beats and powerful synthesizers. Listen to their latest single 'There's No Sex Without You' and come witness the Dummies live in action in our Upstairs!