ELMER'S OPEN HOUSE
Elmer, Onegg, Fags of Destiny & SPLITTER SPLATTER
Upstairs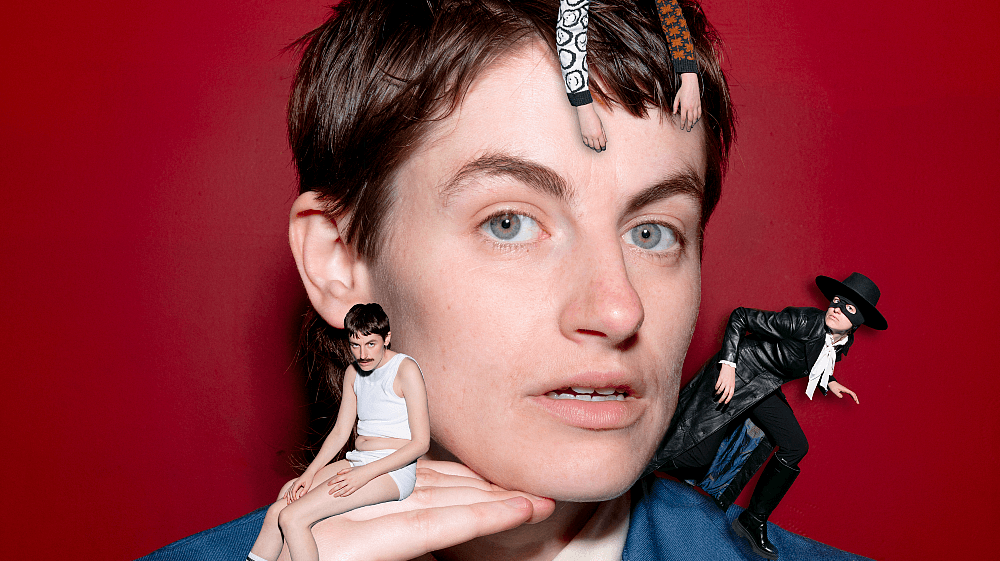 Please note: this event has already taken place
Alle tickets voor dit programma zijn uitverkocht. Op de website van Ticketmaster bieden we kaartkopers die verhinderd zijn de mogelijkheid om hun tickets op een betrouwbare manier door te verkopen. Tickets die elders worden aangeboden zijn doorverkochte tickets die meestal voor een veel hoger bedrag worden verkocht en waarvan wij de geldigheid niet kunnen garanderen. Let op: er zijn oplichters actief!
19:00 Doors 19:30 Start show
Step through the front door into the colourful world of Elmer. During Elmer's Open House, rapper/producer Elmer returns to Melkweg with very ex-tra show featuring friends Onegg, Splitter Splatter and Fags of Destiny. You've never seen anything like it. No, really. No, really really.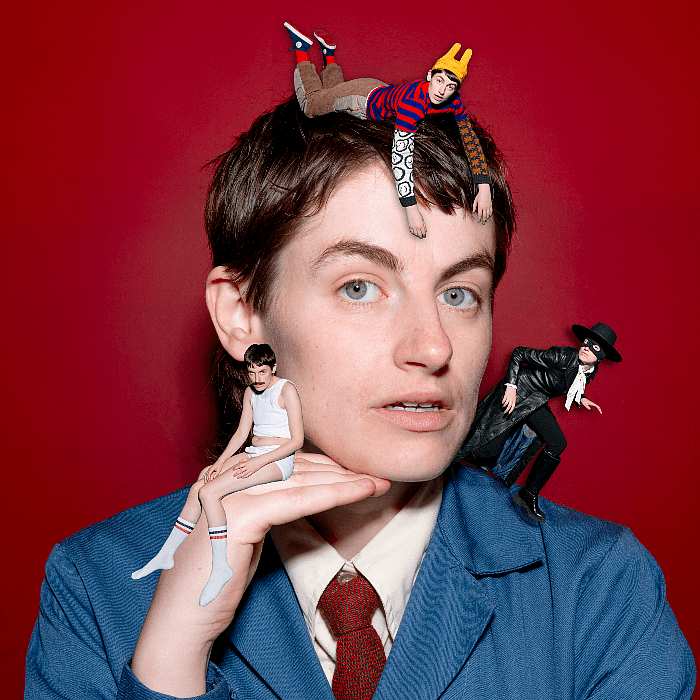 ELMER
Elmer combines provocative rawness, disarming honesty and the colorful world of comics in an unapologetic act that brings a much needed breath of fresh air to the hip hop world. He (or she, whatever you feel like) is inpired by Peaches, Mr. Oizo and De Jeugd van Tegenwoordig, creates electronic funky beats and lyrics with humor and self reflection, and addresses topics such as fear of commitment, panic attacks and gender equality.
Elmer is here to break the mold of what a true hip hop artist should look and sound like. Come break it with us.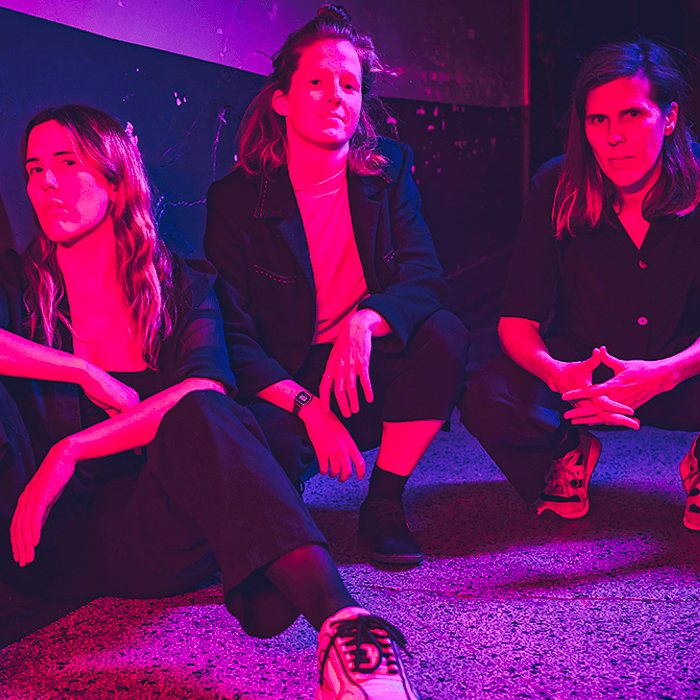 ONEGG
Analog outfit Onegg is comprised of sisters Marysia and Ewa Saras, along with their bandmate Mariette Huls. Nestled in Utrecht, their studio serves as a hub for creating hauntingly beautiful synth-driven electronica. When they hit the stage, their live set takes you to a dreamy realm with mesmerizing melodies and infectious beats that will ignite your dance spirit.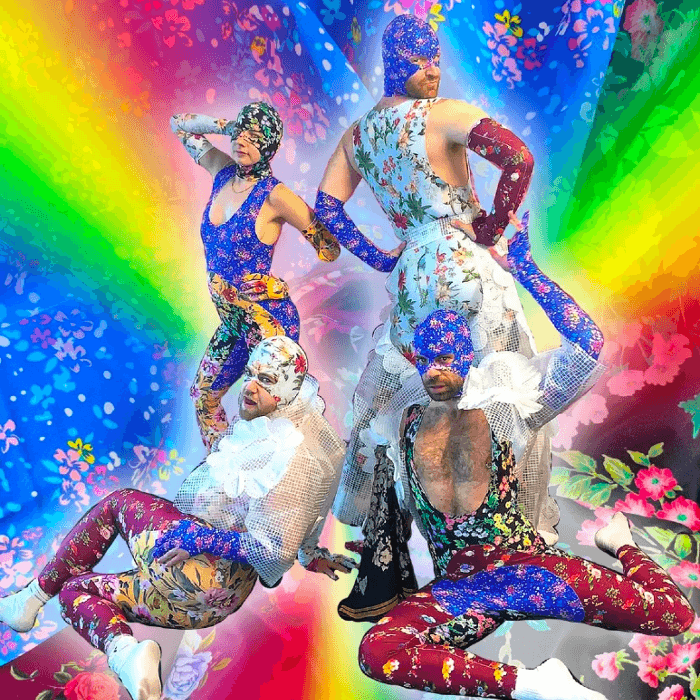 FAGS OF DESTINY
The Fags of Destiny are extraordinary beings, each possessing unique powers and exceptional campness. Their abilities that transcend the boundaries of the ordinary (duh) and claim space in what is homosexuality. For them too much is never enough! They are the chosen few, destined to play the game of destiny. Passing from one world to another, shaping the course of faggy worlds and other countless realms. Are you ready for a taste?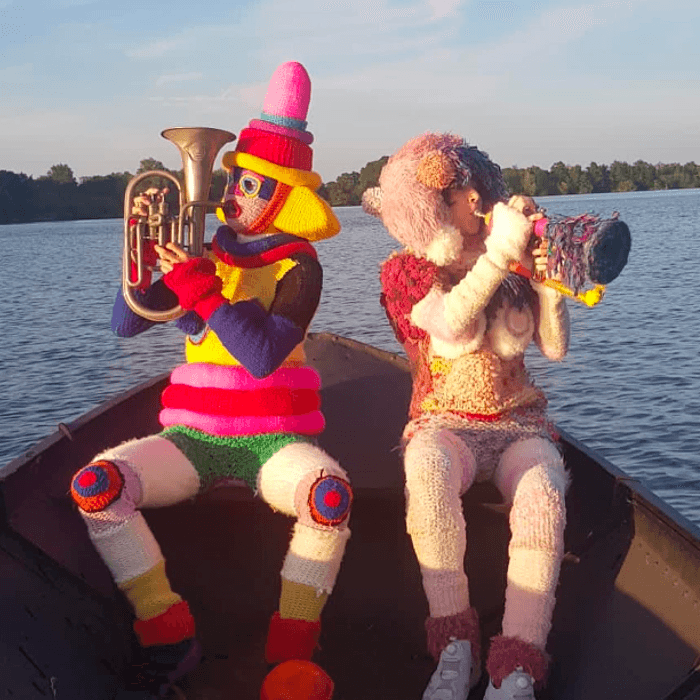 SPLITTER SPLATTER
Splitter Splatter is a multidisciplinary artist based between Amsterdam and the Veluwe nature reserve. She is often inspired by nature and works with symbolic, surrealist shapes and totems that reference rituals, the subconscious and the absurd. In a playful and intuitive way, she creates costumes, music, videos, set designs, installations and sculptures to build her surreal worlds. As an audio visual band Splitter Splatter has been performing in and around Amsterdam for several years in living rooms, art galeries, music festivals, parades etc.
This event is part of Pride & Prejudice. Discover more here!