Clubnacht
Fiesta Macumba
PARTY LATINO STYLE
Fiesta Macumba Soundsystem, toda la noche!
Max OZ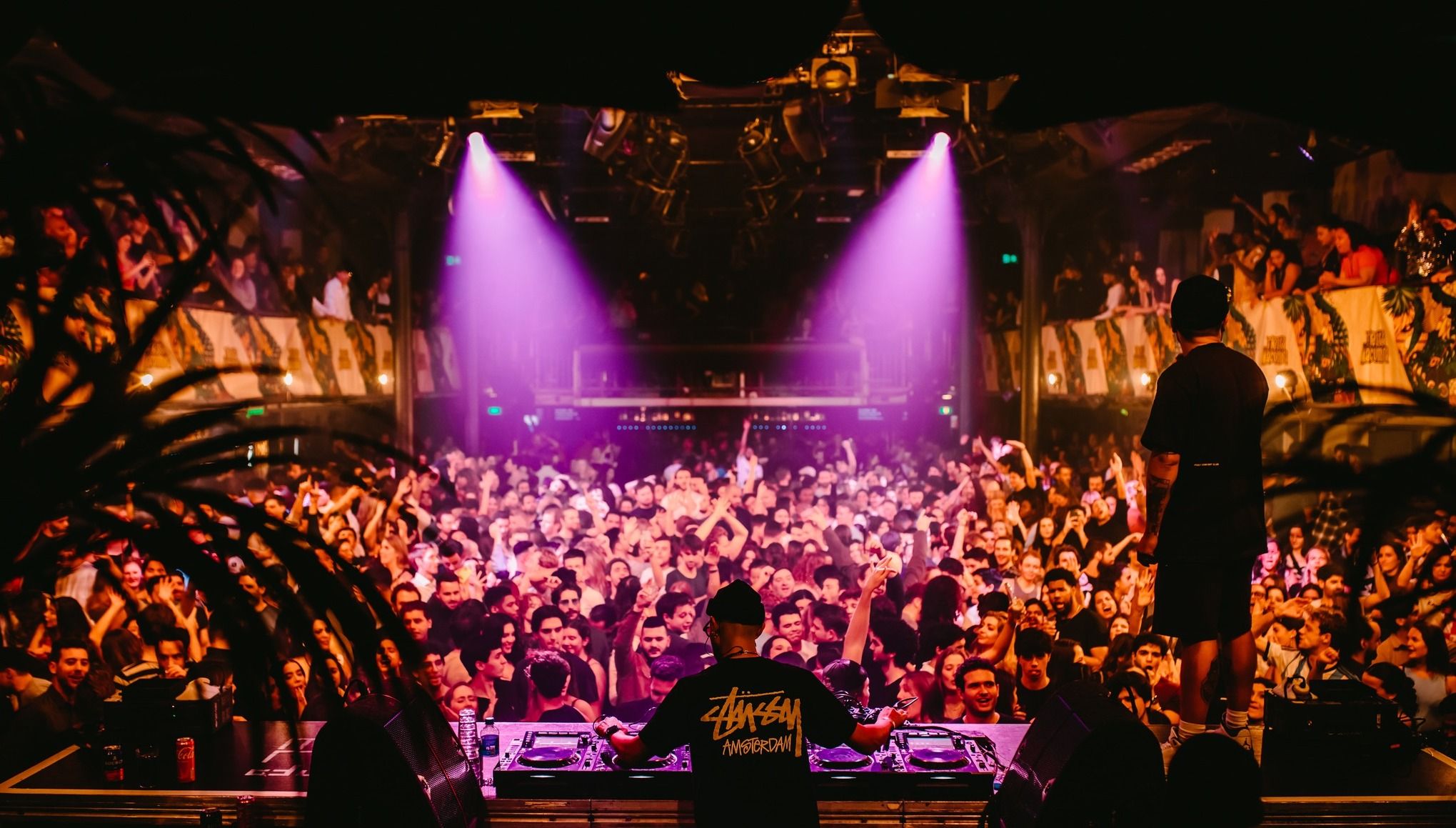 Please note: this event has already taken place
Price:

€ 15 Early Birds
€ 16,50 Regular
€ 18 Door
Minimum age 18+
Alle tickets voor dit programma zijn uitverkocht. Op de website van Ticketmaster bieden we kaartkopers die verhinderd zijn de mogelijkheid om hun tickets op een betrouwbare manier door te verkopen. Tickets die elders worden aangeboden zijn doorverkochte tickets die meestal voor een veel hoger bedrag worden verkocht en waarvan wij de geldigheid niet kunnen garanderen. Let op: er zijn oplichters actief!
Fiesta Macumba has been infecting nightlife in The Netherlands with its tropical flavour for over a decade now. The recipe has become well-known: dancing, flirting and enjoying the tastiest Música Latina, from the golden oldies to today's bangers. The Fiesta Macumba Soundsystem & friends bombard the dance floor with a molotov cocktail of exotic sounds: Reggaeton, Merengue, Cumbia, Dancehall, Salsa, Bachata, Latin Hip-Hop… All styles are thrown in the mix with a steaming dance floor as result!
Line-Up:
▸ MAX: Fiesta Macumba Soundsystem, all night long!
▸ OZ: DJ Lalo El Bandido (Salsa, Bachata & Merengue)
▸ EXPO: Latin Karaoke