Grace Jones: Bloodlight and Bami (2017)
IN-EDIT Music Documentary Film Festival
Cinema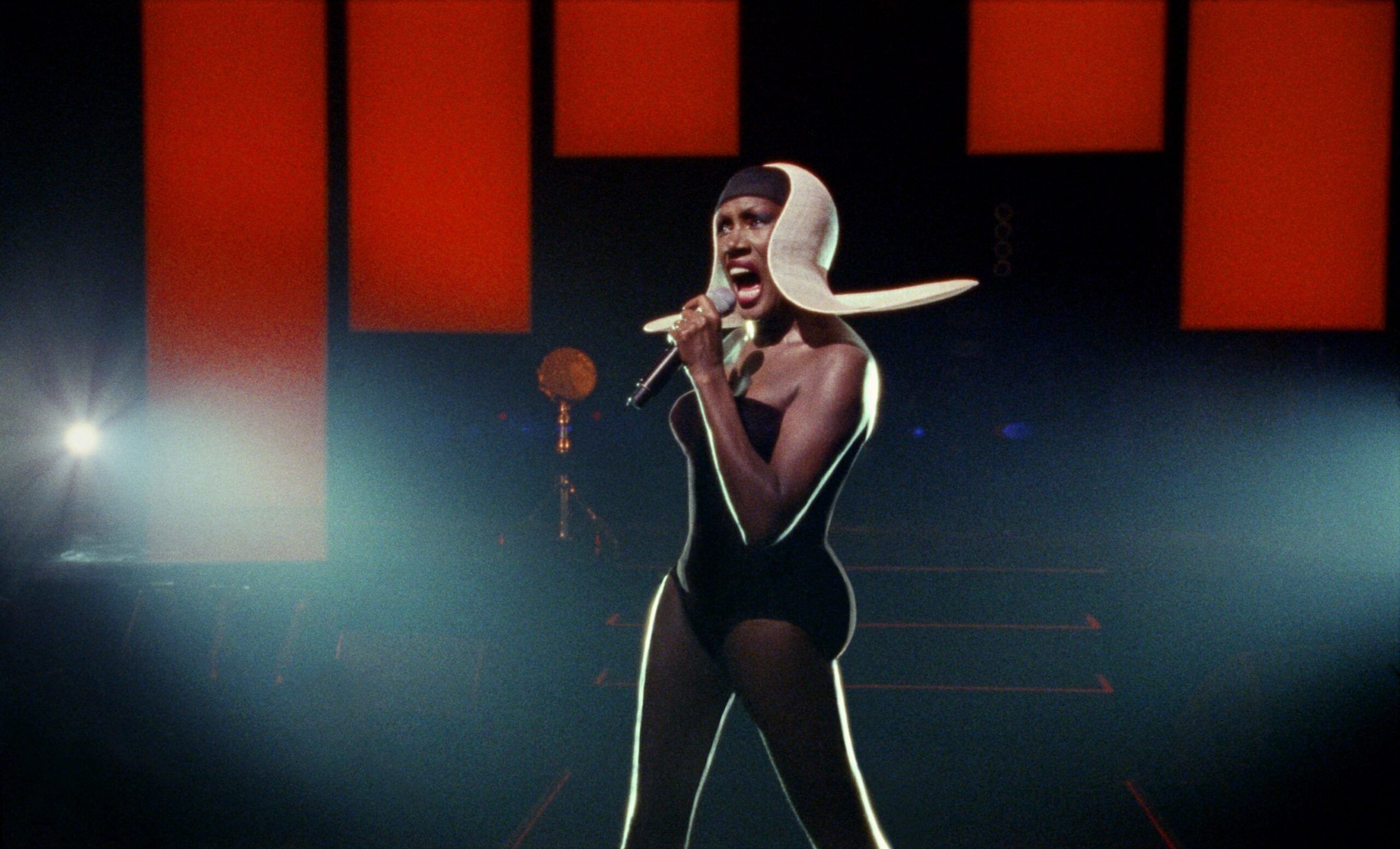 Please note: this event has already taken place
Price:

€ 11 Regulier
€ 0 Cineville gratis
€ 25 Lust for Life Package (3 films)
Valid for Cineville More info
16:45 - DOORS 17:00 - START FILM
IN-EDIT is back! From 13 to 23 April the fifth edition of the music documentary festival takes place at the Melkweg. Again many great music films will be screened this year, like this documentary about the Jamaican singer and actress Grace Jones.

This electrifying journey through the public and private worlds of pop culture mega-icon Grace Jones is the first film IN-EDIT NL ever screened. To please our nostalgic hearts, we're bringing it back to the big screen one more time in a special retrospective programme. The film contrasts musical sequences with intimate personal footage, all the while brimming with Jones's bold aesthetic. A larger-than-life entertainer, an androgynous glam-pop diva, an unpredictable media presence – Grace Jones is all these things and more. Sophie Fiennes's documentary goes beyond the traditional music biography, offering a portrait as stylish and unconventional as its subject. Did you miss it at the first edition? Don't do it again! Come!
This is one of the Lust for Life Picks, a day to marathon with the carefully selected films from the programme by Lust for Life magazine.