Film
In The Court of The Crimson King (2022)
King Crimson at 50 - Extra Screening
Cinema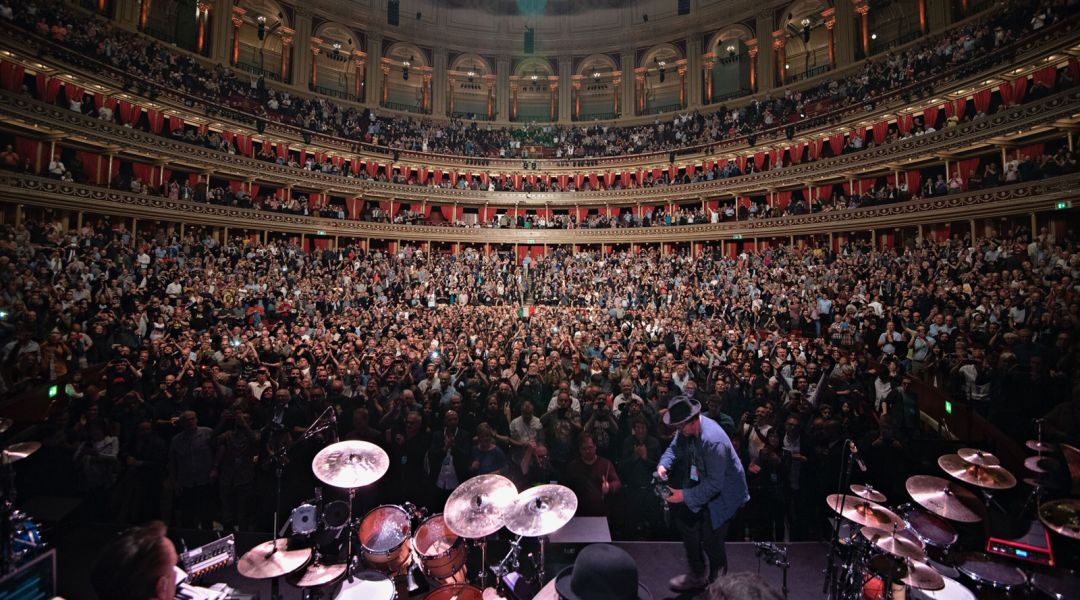 Please note: this event has already taken place
Price:

€ 11 voorverkoop
€ 0 Cineville gratis
€ 11 deurverkoop
Valid for Cineville More info
Free for year members
Het Cinevilleticket is alleen geldig in combinatie met de Cinevillepas. Na je bestelling ontvang je geen ticket of barcode maar een bevestiging. Je ontvangt je kaartje na het scannen van de Cinevillepas aan de kassa bij aankomst in de Melkweg. Please note: the Cineville ticket is only valid when combined with the Cineville pass. After ordering you will not receive a ticket or barcode, but a confirmation. You will receive your ticket after scanning the Cineville pass upon arrival.
19:00 zaal open 19:30 start film 21:00 einde film
This evening we screen once again the new film about legendary progressive rock band King Crimson. What began as a traditional documentary about the band in honor of its 50th anniversary ended up being a profound story about time, death, family and the power of music to change lives - but with humor.