Concert
L.S. Dunes
Support: Kayleigh Goldsworthy
OZ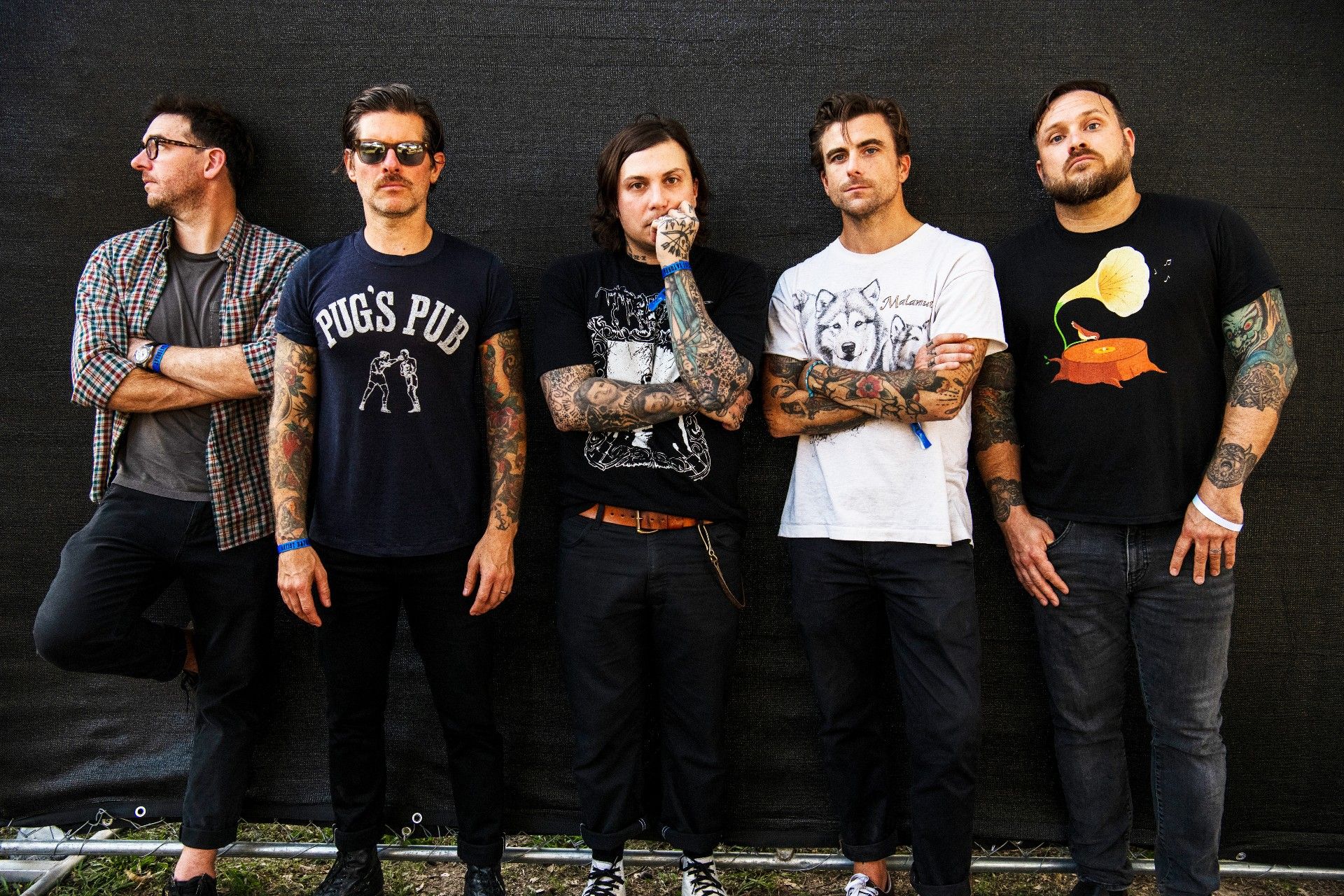 Please note: this event has already taken place
Price:

€ 20,15
Excl. € 4 (month)/€ 25 (year) required membership.
19:30 Zaal Open 20:15 Kayleigh Goldsworthy 21:15 L.S. Dunes
L.S. Dunes is a gathering of musicians who are immersed in the emo, post-punk and hardcore scenes. Vocalist Anthony Green (Circa Survive/Saosin) joins guitarists Frank Iero (My Chemical Romance) and Travis Stever (Coheed and Cambria), drummer Tucker Rule and bassist Tim Payne (Thursday). With such a line-up, we don't really have to explain why you should be at this evening.
Debut album 'Past Lives' was released in November 2022 and was, as expected, a success. Strife Mag. wrote : Past Lives is a project of love. Passion and enthusiasm ooze out of every single note and lyric. Five people with an overwhelming love for music and who are all extremely talented came together when they needed it the most and released Past Lives to fans who didn't even know they would need it. This album is a love letter to the fans, and to the members themselves."
Unfortunately, No Devotion is no longer playing this night due to family circumstances. The evening will be opened by Kayleigh Goldsworthy
KAYLEIGH GOLDSWORTHY (SOLO)
Kayleigh Goldsworthy has played in the bands of Frank Iero (My Chemical Romance), Kevin Devine, Bayside, Chuck Ragan and many others.