Mind Game (2004)
Kaboom Anime
Intro: Rik Spanjers
Cinema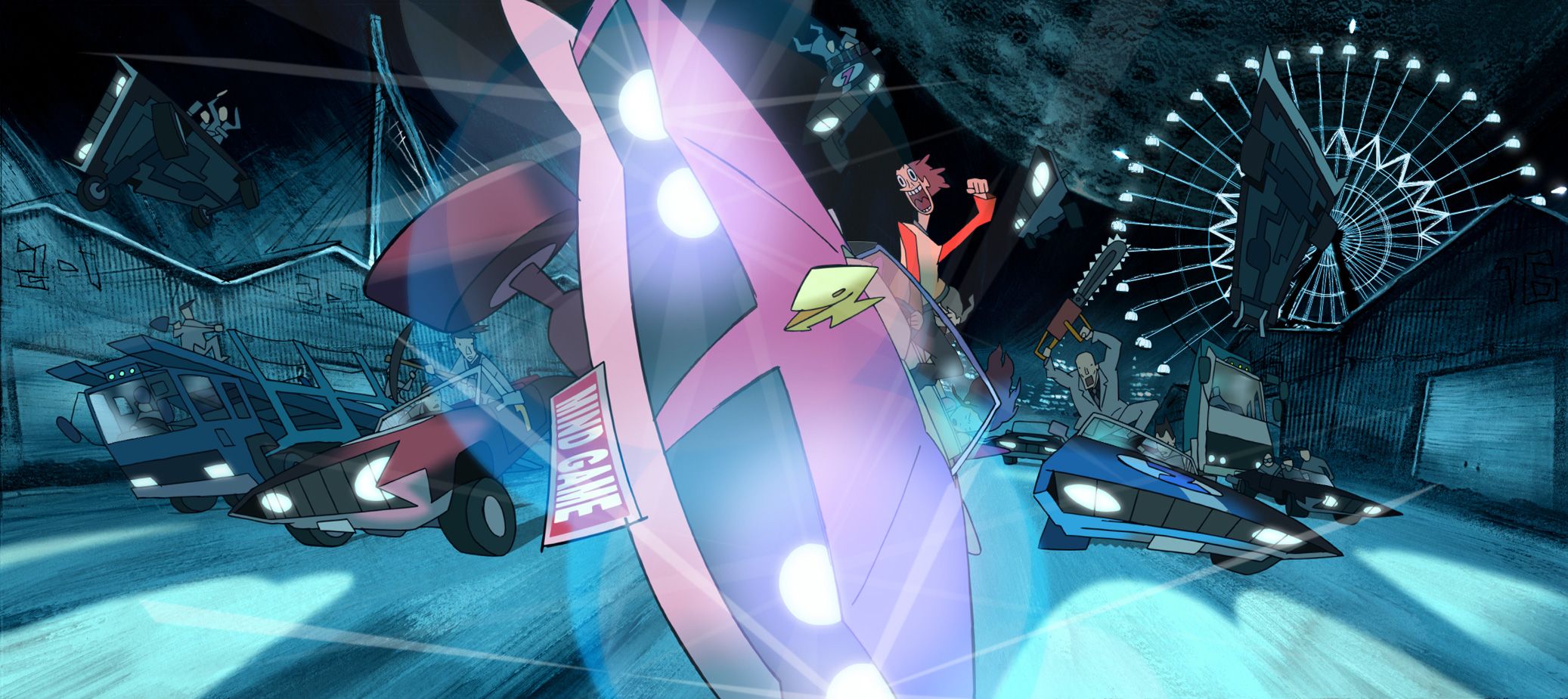 Price:

€ 11
€ 0 Cineville Gratis
Valid for Cineville More info
18:30 - Doors 19:00 - Start Introduction 19.10 - Start Film
Together with Kaboom Animation Festival we bring the best anime to the big screen!

Nishi has always loved Myon since they were little. And now as adults, he wants to pursue his dream of becoming a manga artist and marrying his childhood sweetheart. There's one problem, though. She's already been proposed to and thinks Nishi is too much of a wimp. But upon meeting the fiancé while at her family's diner and accepting him as a good guy, they encounter a couple of yakuza, only to have Nishi grasp a certain revelation. And, with his newly acquired look on life, adventures abound as he, Myon, and her sister, Yan, escape the yakuza into a most unlikely location…

Mind Game is the directorial debut of the extraordinary and beloved animator Masaaki Yuasa, which started his experimental anime oeuvre. The film is known as most typical of his style: by subjecting the physical world to characters' perceptions, emotion guides their appearance, colours, and backgrounds. This makes for an overwhelmingly colourful, psychedelic animated film in which Yuasa disregards natural laws.