Concert
More Elektra
CD Presentatie
Michael Varekamp & Jerome Hol
Upstairs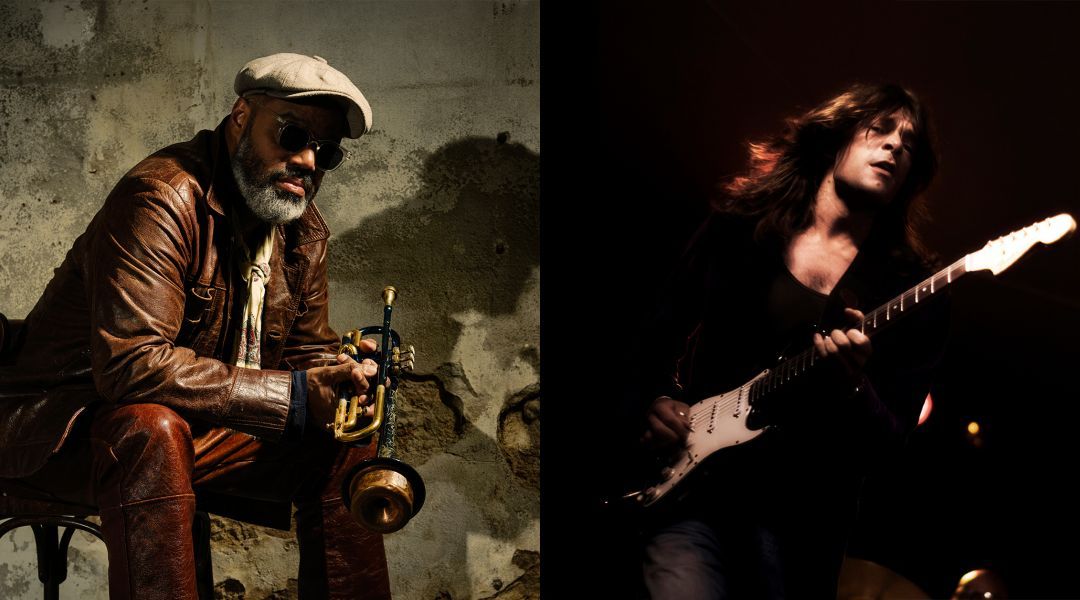 Please note: this event has already taken place
Price:

€ 20,15
Excl. € 4 (month)/€ 25 (year) required membership.
Dit concert is helaas afgelast. Het bedrag van de aangeschafte tickets en eventuele lidmaatschappen wordt automatisch teruggestort.
20:30 Zaal open 21:30 More Elektra
It all started with a vision of sorts. A vision in which Miles Davis and Jimi Hendrix made a record together. In late October 2018, the double album Elektra was released, starring trumpeter Michael Varekamp and master guitarist Jerome Hol. Jazz critic Tom Beetz called Elektra "By far the best CD of the year," and went on to write a jubilant review. 'I doubt 'Miles and Jimi would have made a better record.'
That was 2018, time to expand on the success of that first CD and push even more to the edges of our musical and creative spectrum. Shrouded, menacing rhythms that suddenly morph into hushed soundscapes. Virtuoso guitar solos, the trumpet playing a lyrical duet with the keys that suddenly transforms into a wild punk jazz collective, stomping grooves that never become predictable.More Elektra!
Especially for this occasion, the new CD More Elektra is included in the ticket!

Elektra in review:
'Stunning. Elektra is by far the best CD of the year' ~Tom Beetz, Jazzflits
'Michael Varekamp has an astonishing sound and beautiful phrasing' ~Le Monde, Paris
'Impressive from Hendrix to Mike Stern' ~Music Maker
'Howling guitar' ~HP de Tijd
'Elektra is a vision in which Miles Davis and Jimi Hendrix finally meet' ~Turn Around Your Ears
Line up:
Michael Varekamp (Trumpet/ Effects)
Jerome Hol (Guitar)
Wiboud Burkens (Keyboards/ Effects)
Harry Emmery (Double Bass)
Erik Kooger (Drums/Samples)
Job Geheniau (Visuals)