No Barrier
Punk, rock & metalcore party met DJ's en liveband
Upstairs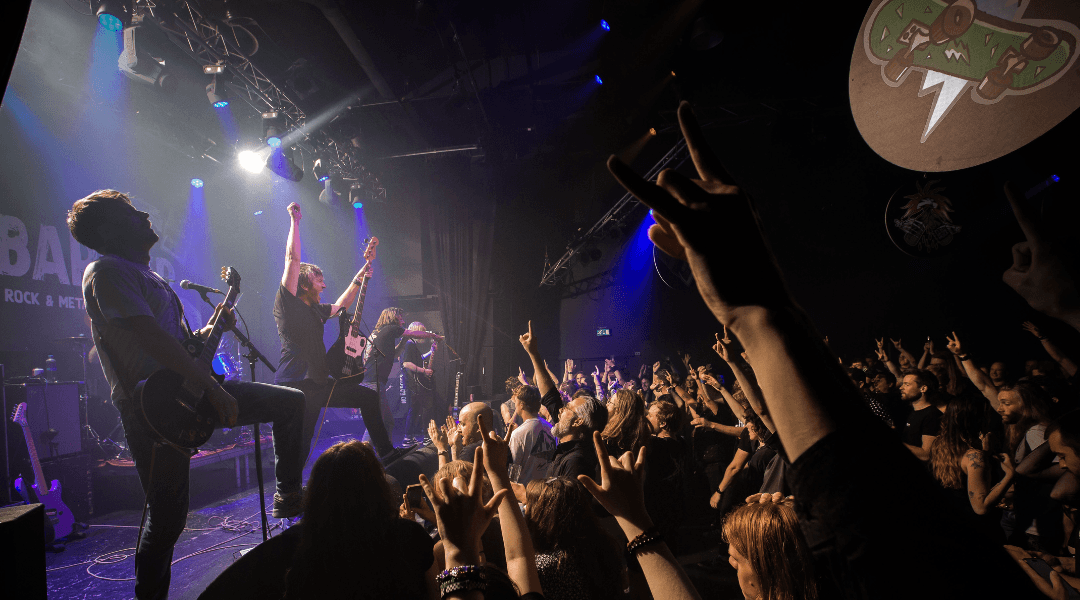 We all need a little punk rock & roll!
NO BARRIER is the club night for all your coolest punk, best rock and hardest metalcore. The only club night with nothing but fat guitar riffs, a live pop punk cover band, a mosh pit or six, Tony Hawk Pro Skater on the Gamecube and a room full of best and new friends. From emo to hardcore!
Scream along with classics like Sum 41, A Day to Remember and No Doubt to Fall Out Boy, PUP, Turnstile and IDLES. Go wild on Bring Me The Horizon, Blink-182, Paramore and Arctic Monkeys; if it shreds and slams, it's getting played.
Besides non-stop dancing, moshing or beers at the bar with the NO BARRIER DJ, NO BARRIER also presents the NO BARRIER All-Star Band; the biggest skate and pop punk hits from New Found Glory to Neck Deep. All Killer, No Filler!