Concert
Porridge Radio
support: Hachiku
OZ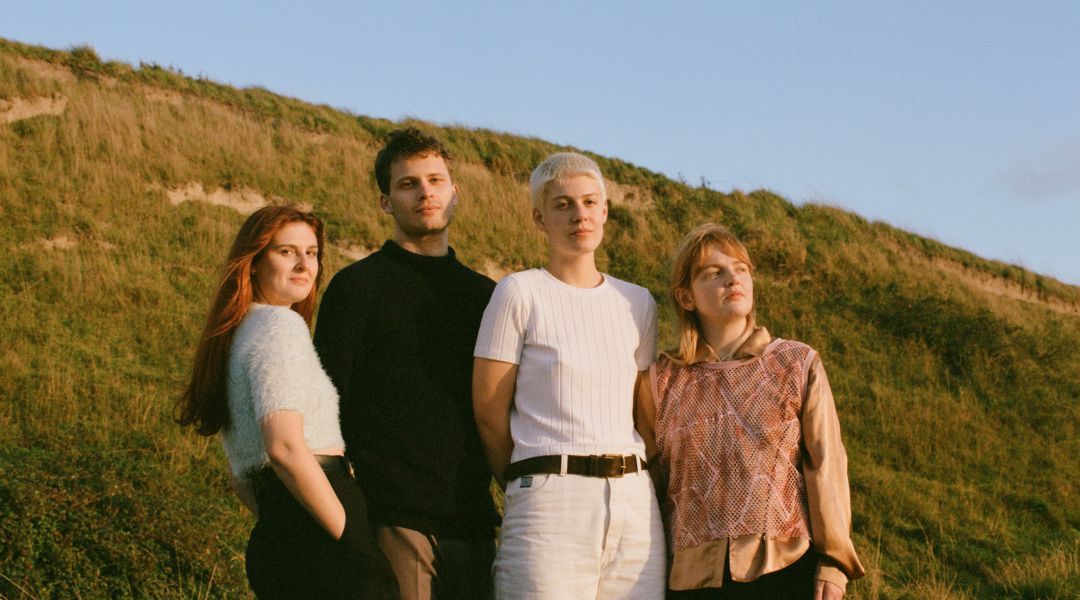 Please note: this event has already taken place
Price:

€ 19,55
Excl. € 4 (month)/€ 25 (year) required membership.
19:30 zaal open 20:00 Hachiku 21:00 Porridge Radio
Brighton-based Porridge Radio, with their unadorned blend of art rock, pop and postpunk, pleasantly differs from many other bands in the alternative rock scene. The sharp tongue and forthright nature of frontwoman Dana Margolin also contribute to this.
In anticipation of their impending third LP "Waterslide, Diving Board, Ladder to the Sky," the singer sounds more confident than ever in her songwriting and performance on new material, with an emotional abandon familiar to artists like Mitski, Sharon Van Etten and Big Thief. On Friday, Nov. 11, we welcome the indie formation to our OZ.
Support: Hachiku
Germany's Hachiku (a.k.a. Anika Ostendorf) once landed in Australia to study biology, but flourished as a musician there through a side job at a record label. Her self-recorded and self-mixed productions contain dreamy and charming songs with catchy melodies. As a result, she has been called the "Björk of the bedroom pop generation.
Supported by Liveurope: the first pan-European initiative supporting concert venues in their efforts to promote emerging European music.