Kamsi (2018)
Nollywood Travel Film Festival
Pre-film: The Boy Who Never Falls (2023)
Cinema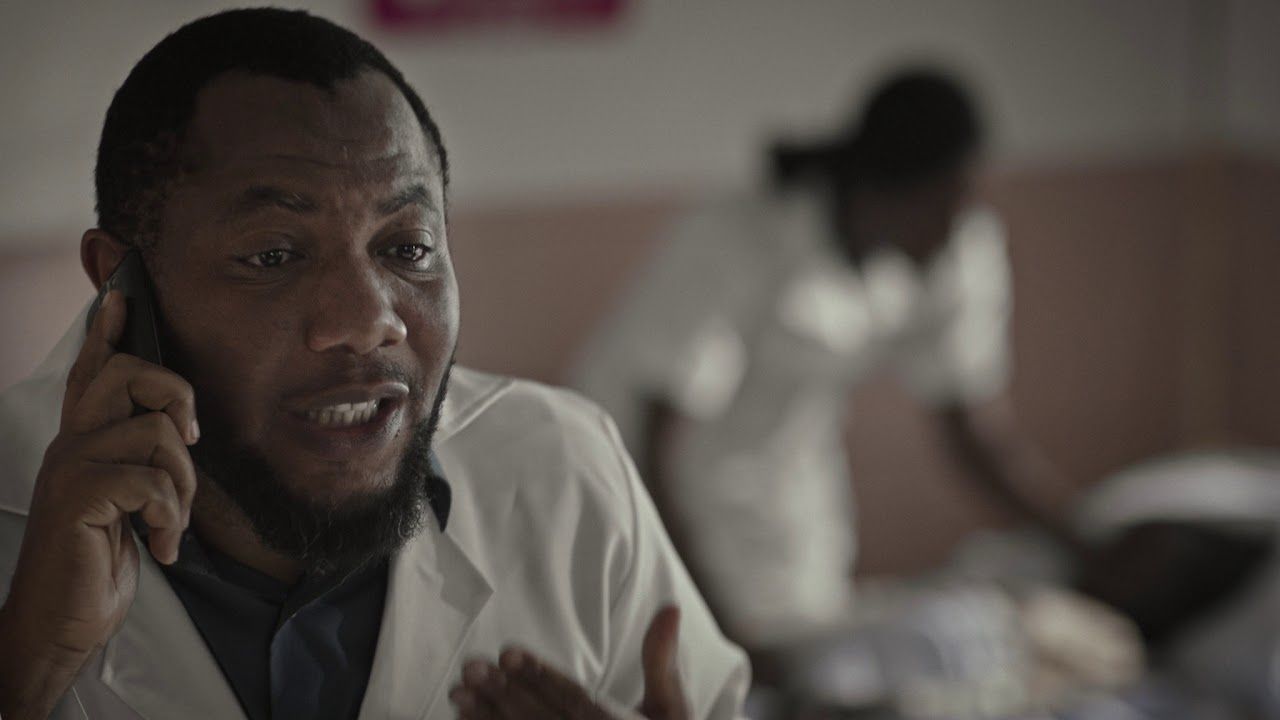 Please note: this event has already taken place
Price:

€ 11
€ 0 Cineville gratis
Valid for Cineville More info
18:00 Doors 19:00 The Boy Who Never Falls (2023, 26', dir. Ifan Ifeanyi Michael) 19:30 Kamsi (2018, 60', dir. Uzodinma Okpechi) 20:30 Q&A with the directors
On the second day of the Nollywood Travel Film Festival, the festival continues with the Dutch premieres of Kamsi (2018) and The Boy Who Never Falls (2023). The directors of both films, Uzodinma Okpechi and Ifan Ifeany Michael respectively, will be present for an introduction and Q&A.

In Kamsi a loving father, Dozie Nnamani (Wole Ojo), deals with the struggle of being a single parent after his wife passed. One year after their great loss, Dozie and his 8-year-old daughter Kamsi fall victim to a violent crime. This incident puts Kamsi in a very precarious situation, needing surgery or even amputation. Raising money for the surgery becomes an uphill task for Dozie, who has spent his life savings on his sick wife. Dozie, now forced to extreme measures, finds out how crazed a father can be when he joins a notorious gang whose leader believes everybody is disposable. In this compelling Nollywood thriller, Dozie must not only try to stay one step ahead of gang leader Nicholas Katanga (Sam Dede) and the police, but also to not allow violence to consume him...

The Boy Who Never Falls tells the story of nine-year-old Ifeanyi, with a penchant for the movies. His family is on the brink of collapse, and he spends his days on movie sets observing the world he yearns to be a part of. When his mother decides to leave her abusive marriage, she takes Ifeanyi with her, thrusting them into homelessness. But Ifeanyi decides to leave his mother and embarks on a journey into the world of the Nigerian home video scene in the year 2000, where he meets the good, the bad, and the very ugly.

The Nollywood Travel Film Festival (NTFF) is a traveling film festival committed to the promotion of films by Nigerians around the world. For the past seven years, the NTFF has been held in cities such as Toronto, Atlanta, Hamburg, Athens, London, Berlin, Glasgow, Helsinki, Oslo and Dublin. From October 5-7, the Nollywood Travel Film Festival will take place in Amsterdam, with Melkweg Cinema as its main base. Over the three days, the festival screens five feature films and ten short films created by Nollywood, Nigeria's booming film industry.

Africadelic is an annual festival in Amsterdam celebrating African cultural creativity, diversity and activism. Each year in May, on and around International Africa Day (May 25), Africadelic offers a week full of concerts, films and talks. The festival is an ode to the African continent and its global diaspora, showcasing the richness and impact that Afrodescendants have on global culture and society. In addition, Africadelic (co-)organises various events throughout the year, including this Dutch edition of the Nollywood Travel Film Festival.