Concert
The Mauskovic Dance Band
support: Karel
OZ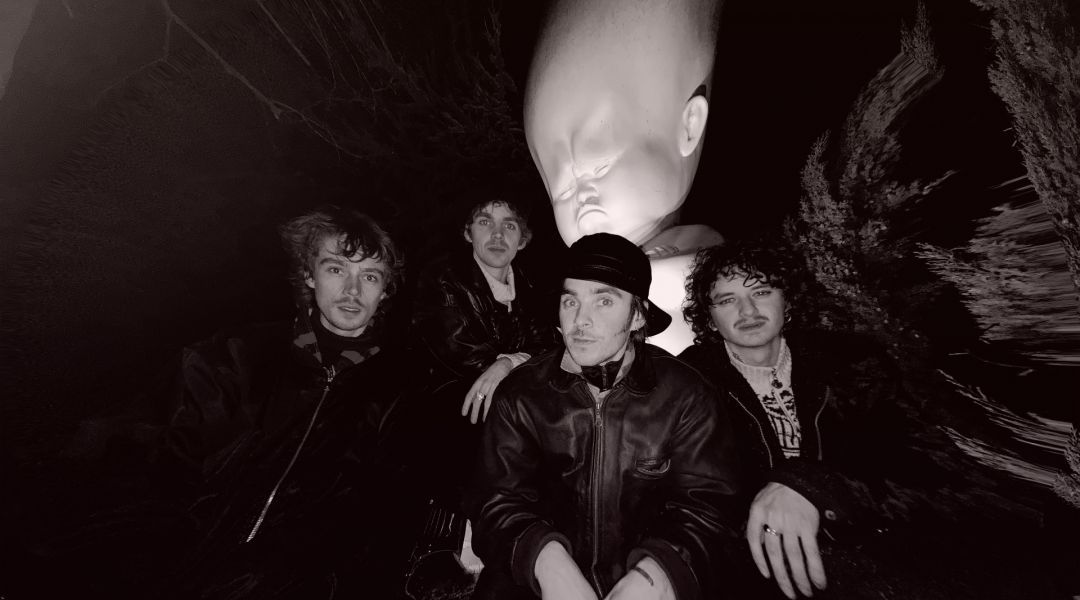 Please note: this event has already taken place
Price:

€ 17,25
Excl. € 4 (month)/€ 25 (year) required membership.
19:30 zaal open 20:00 Karel 21:00 The Mauskovic Dance Band
"The family that plays together stays together," as the old saying goes. And the Mauskovic Dance Band plays as if they were in each other's pockets 24/7!
If you meet Nicola Mauskovic, Donnie Mauskovic, Marnix Mauskovic and Mano Mauskovic for the first time, let us be clear: They are not literally family - it's showbiz baby. Yet this Amsterdam-based group gratefully draws inspiration from their shared background, bringing their upbeat, funky workouts to life on stage!
On second album 'Bukaroo Bank,' Mauskovic Dance Band reinvents both their approach and sound, still with the rhythmic euphoria of their debut record as on the singles around it. 'Bukaroo Bank' is one of those albums that comes at your ears rabidly on stage. The quivering synth sounds and rhythms that intertwine and reverberate in a way references the late Jamaican dub great Lee Perry - perhaps the band's biggest influence. Yet on "Face" - their upcoming single - they also sound appropriately sinister.
With their timeless and extatic sound, you're up for a heated, funky set in our OZ this winter!
Support: Karel
Arriving early definitely pays off, because then you will also see the boundless energy bomb and advanced stage climber Karel. His debut album "Denouncing The Hypocricy Of Our Time" was recently released, featuring '80s lofi synthpop inspired by the likes of Level 42, Duran Duran, John Maus and The Knife.