Concert
The Veils
Support: Someone
OZ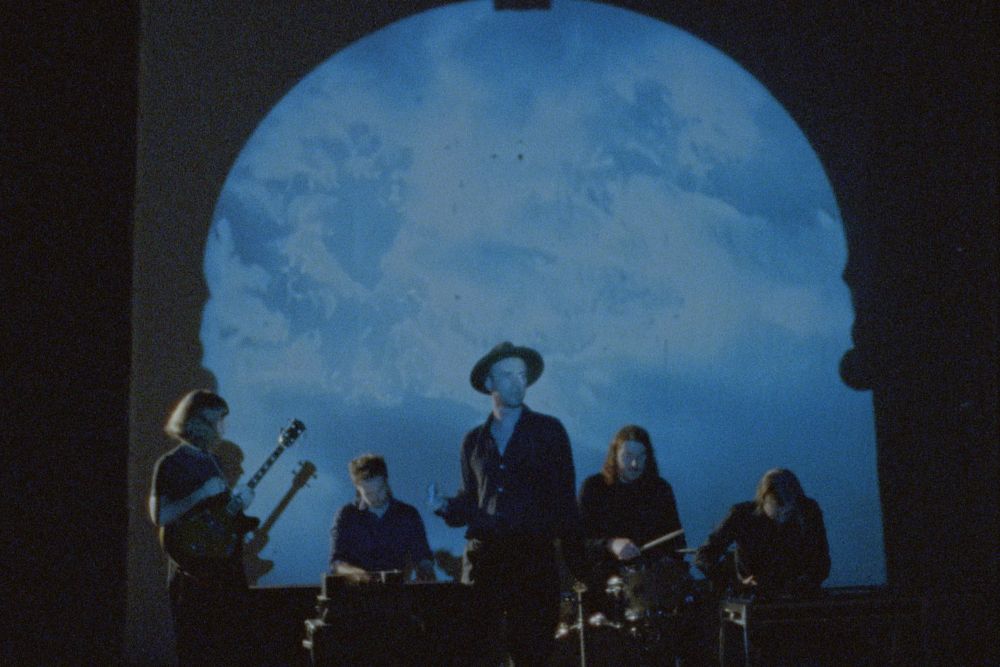 Price:

€ 26,45
Excl. € 4 (month)/€ 25 (year) required membership.
19:30 Doors 20:00 Someone 21:00 The Veils
Indieorockband The Veils made a name for themselves with dark romantic records that stood out for clever melodies and emotional sagacity. Creative mastermind behind the band is Finn Andrews, globe-trotting goth from a rock 'n roll family; his father is XTC's Barry Andrews. Nevertheless, the New Zealander with the seasoned raspy voice and distinctive hat, could just be Nick Cave's son.
After seven years, the rock formation is back with a new double LP! '...And Out Of The Void Came Love' is the result of this tumultuous period of injury, isolation and new life. The result of all these years of questioning, confinement and precarious uncertainty is the magnificent new double album from The Veils … And Out Of The Void Came Love. It is an album intended to be listened to in two sittings with a short break in the middle, or as Andrews instructs: "Make a coffee or smoke a cigarette – but don't mow the lawn or go to the movies or something, that takes too long."
Support: Someone
Someone is the moniker for Dutch/British composer, producer and visual artist Tessa Rose Jackson. Her album "Owls" (out February 3, 2023) evokes a dreamlike state with her silky, hypnotic vocal dipping and gliding alongside gently heavy beats and shimmering synthesizers. Intimate and soothing at times, pop-fuelled and ecstatic at others - Someone likes to take her audience on a journey.