Clubnacht
AMPFEMININE X ADE
Amsterdam Dance Event
Gabrielle Kwarteng / Chocolate Swirl / Bella Hall / Deborah X / Camgurl / Nala Brown / Soft Break
Upstairs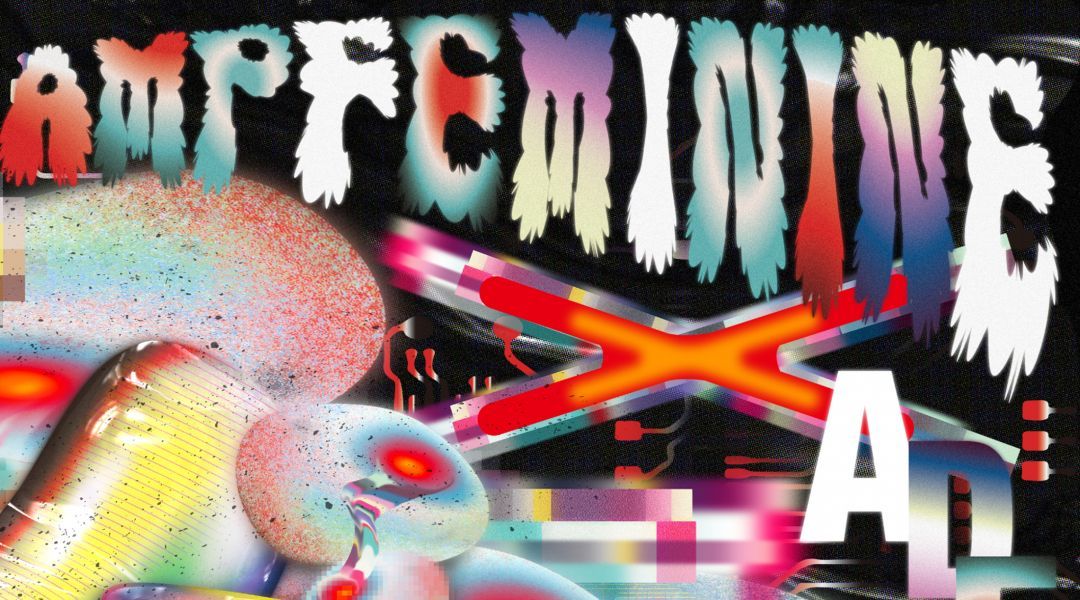 Let op: dit evenement heeft al plaats gevonden
Prijs:

€ 17,25 voorverkoop
€ 17,50 deurverkoop
Minimumleeftijd 18+
AMPFEMININE has arrived to stimulate and arouse the creatives lurking in the darker corners of ADE!
The Rotterdam collective aims to add a lovely variety of color and diversity behind the decks and add the feminine energy that is missing in the power dynamics that are currently in place.
A dancefloor of bodies interacting and reacting, reminding each other of their physicality. We will turn the volumes up and raise the levels of standard for what a party means and eventually shatter the glass ceiling. We aim at the production and reproduction of radical dancefloors and events which foster safety for all who may enter. Come and overexpress with us and let us blur your vision on what you are told the world is meant to look and sound like.
GABRIELLE KWARTENG: A DJ, radio host and curator, Gabrielle Kwarteng's sets have recently enchanted Panorama Bar in Berlin (four times in less than twelve months, no less), equally vital club spaces such as NYC's Nowadays and Manchester's own White Hotel, as well as a span of festivals including Love International, Glastonbury, Melt and Dekmantel Selectors. Listening to Kwarteng, whether in a cavernous rave hall, a sweat-soaked underground club or making intimate selections on the radio, is an experience that feels at once familiar but always energizing. Kwarteng's diverse taste and open-mindedness lead first, allowing her to fluidly slip through a mix of heady 80s and 90s NY house, disco interpretations that traverse diaspora and eras, percussive passages alongside boldly broken beats and, as the lights get lower, an undeniable acid undercurrent. In an era of everything at once, Kwarteng weaves stories for the dancefloor that often look to the past, but always focus on possible futures.
BELLA HALL: Bella plays mostly music finding its origin from the UK; from heavy weight dubstep, to fast and crunchy breaks found in hardcore or jungle. Whilst liking dark and grime tunes, Bella is also a sucker for a good cheesy moment, be it through banging piano riffs or cheesy love lyrics. Her mixes aren't smooth sailing, rather expect a jumpy mix from one genre to another, some rewinds and a DJ, who might look serious, but secretly always wants you to have fun and dance.
DEBORAH X: DEBORAH X is a Rotterdam-based DJ and sustainability researcher. Her mixes are not confined to one genre. When she plays you can expect a lot of percussion, heavy bass lines and occasionally soulful lyrics. In her mixes she alternates between smooth and sharp transitions that keep you on your feet.Last year, DEBORAH X played at places such as Horst Festival, Spielraum (Garage Noord), Festimi and Radio Radio. This summer you can find her at Ohm Festival, Orbit Festival, Wildeburg and the AMPFEMININE Boat Party at Dekmantel Selectors.
SOFT BREAK: Rotterdam based Soft Break is a DJ and multidisciplinary designer. Early encounters with her city's jungle, dubstep and grime scene are heavily reflected in her eclectic sets. Not shying away from 160BPM, she moves through gentle vocals, techno, footwork, hiphop and sub destroying bass. Her sets are always full of unexpected twists and turns. Soft Break is one of the latest graduates from the No Shade DJ Mentoring Program 2020 in Berlin.
CAMGURL: Sometimes naughty, sometimes nice, Camgurlxx is a quirky queen of spice. She finds inspiration by blending a taste of new sounds developed while living abroad with some childhood classics from growing up in her hometown, Chicago. Music ranging from to trance to her favorite filthy breaks, acid, and bass, Camgurl plays a diverse yet sexy mix of genres sprinkled with remixes of throwbacks that you won't be able to resist bouncing to. She is 1/5 of the Rotterdam DJ Collective, AMPFEMININE, a founding member of Reactor (based in Bali), and a recent addition to Malafide Records (Rotterdam).
NALA BROWN: This queen from the birthplace of the typical Dutch haute cuisine speciality 'kapsalon' will serve you her royal selection of rhythmic yet extremely tangy music. When we think of it, her DJ sets are just like a real Dutch kapsalon experience. Think of the crispyness of the fries and shawarma, the smoothness of the melted cheese and creamy garlic sauce, the spicyness of the sambal and the freshness of the lettuce. It's always a real treat. Genres: all over the place ranging from house to techno, from electro to bass and a hint of qqom.
CHOCOLATE SWIRL: Some combinations are iconic. Just like Bonnie and Clyde or Peanutbutter and Jelly, that's how Foruwaa and Yusu join their forces together as Chocolate Swirl. They feel and complement each other like no other strong duo. Their music is dynamic and different. From electronic, house, acid and techno swirled with the sounds of their motherland. They are here to provide you with deeper insights and dynamic perspectives of Black music. They can be found as residents for Oroko Radio (GH) and have played at well known events like Lowlands, Boothstock Festival and Sapodilla in Garage Noord. They've been on various guest radio mixes like Operator Radio, United Identities, Batik Boy Radio, Radio Tempo Não Pára and more.They play the music of the world, for the people. It's more than music, it's more than a feeling, it's a whole energy!