Strange Days: Lorenzo Senni / Guenter Råler / Know V.A. & Leeza Pritychenko e.a.
Amsterdam Dance Event
Lorenzo Senni (live) / Guenter Råler / Bby Eco (live) / Know V.A. & Leeza Pritychenko (live AV)
Upstairs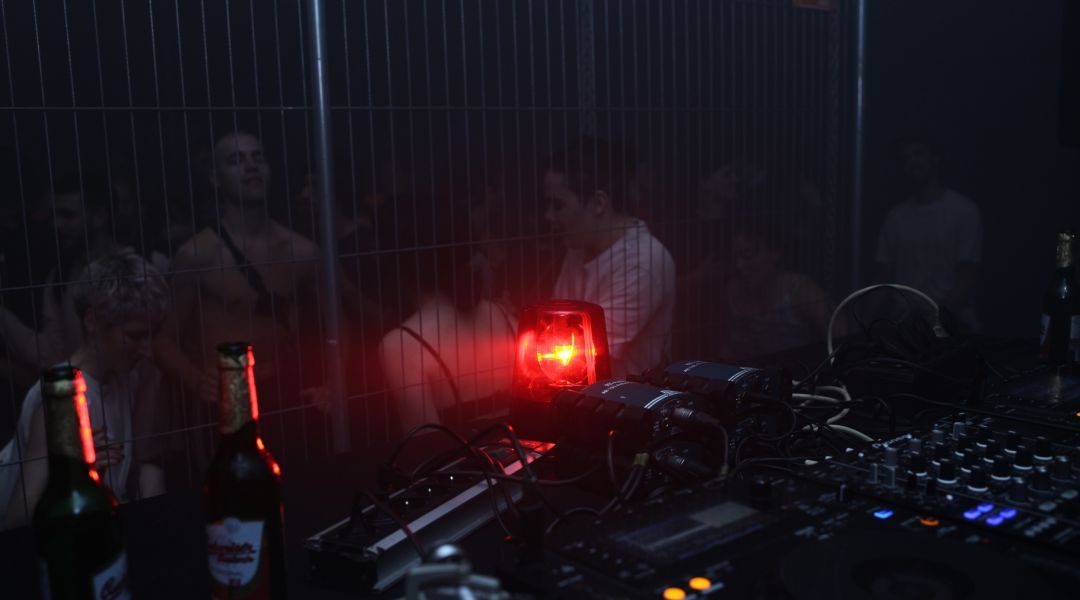 Let op: dit evenement heeft al plaats gevonden
Prijs:

€ 12,10 Voorverkoop
€ 12,50 Deur
Minimumleeftijd 18+
*voor Subbacultcha-leden is een beperkt aantal plekken beschikbaar. Check de Subbacultcha socials voor meer informatie.
Producer duo Know V.A. return to Melkweg with another edition of Strange Days for ADE. After infamous editions of combining veterans and new talent from the hard dance scene, they're back with a club night that showcases live and dj performances by the forefront of melodic raving anno 2022.
Lorenzo Senni
Lorenzo Senni presents 'Scacco Matto' – his debut album for Warp and 5th longplayer in total. Since his acclaimed 'Persona' EP release the Milan-based multi-disciplinary artist has further developed his outsider-looking-in-concept of "Rave Voyeurism", building ideas into a richly multifaceted world of art theory and vernacular that supports the playful music, which to the uninformed may initially appear as saccharine, candy-crushed neurotransmissions.

Musically 'Scacco Matto' is a continuation of Senni's distinctive "pointillistic" style - where gated, taut sounds are arranged relentlessly as drumless rhythms and melody, which this time come in more song based structures. On this bold sonic statement, he takes the synthetic synapse manipulation of trance, but intentionally encourages short circuits, resulting in unexpected signal paths moving in different directions, and making new shapes.

Guenter Råler
Their productions explorer post-digital aesthetic and experimental club music, where the connection between human and mechanical processes converge into an emotional deconstruction. The sonic world aim to deconstruct rhythmic patterns, creating an amorphous, majestic but unstable and often alienating sound flow. From trance-y high pitched synths to a hibernated rave euphoria, weightless disassembled sounds fill a hypersaturated soundscape.

Bby Eco
Bby Eco drifts into electronic sounds and as he uncovers a balance between love and wonder. Having released his debut album 'Grow!' in 2021, he seeks to score an emotive portrayal of the natural world distilled into pop songs, weaving the thread between fantasy and reality.

Know V.A. & Leeza Pritychenko
A collaborative performance by Know V.A. and Leeza Pritychenko. Know V.A. will perform their latest release Hibernation combined with more recent work and inspirations. The duo trace ecstatic elements from the hard dance music familiar to their formative experience growing up in Holland, and fuses them with more UK leaning frameworks of late 90s techstep and late 00s vaporous grime, forming an ode to the romantic nostalgia of a shared club experience. 
 On Hibernation, Know V.A. set baroque string and choral arrangements into orbit around a hypnotic meandering of fierce gabber stabs and chattering percussion - at once reminiscent of both divine, classical ceremony and flailing club experience, drenched in sweat.

The hybrid live set is visually enhanced by the work of Leeza Pritychenko. Leeza Pritychenko is an Amsterdam-Based media artist and designer, whose practice involves interactive installations, AV collaborations with musicians, VJ-ing and CG-art commissions for brands and cultural clients. Her work centers around exploring various aspects of human condition through the lens of digital media and technology, while marrying dark existentialism and the eeriness of the subconscious with storytelling and world-building.