Film
Mogul Mowgli (2020)
Black Soil Film Festival
Cinema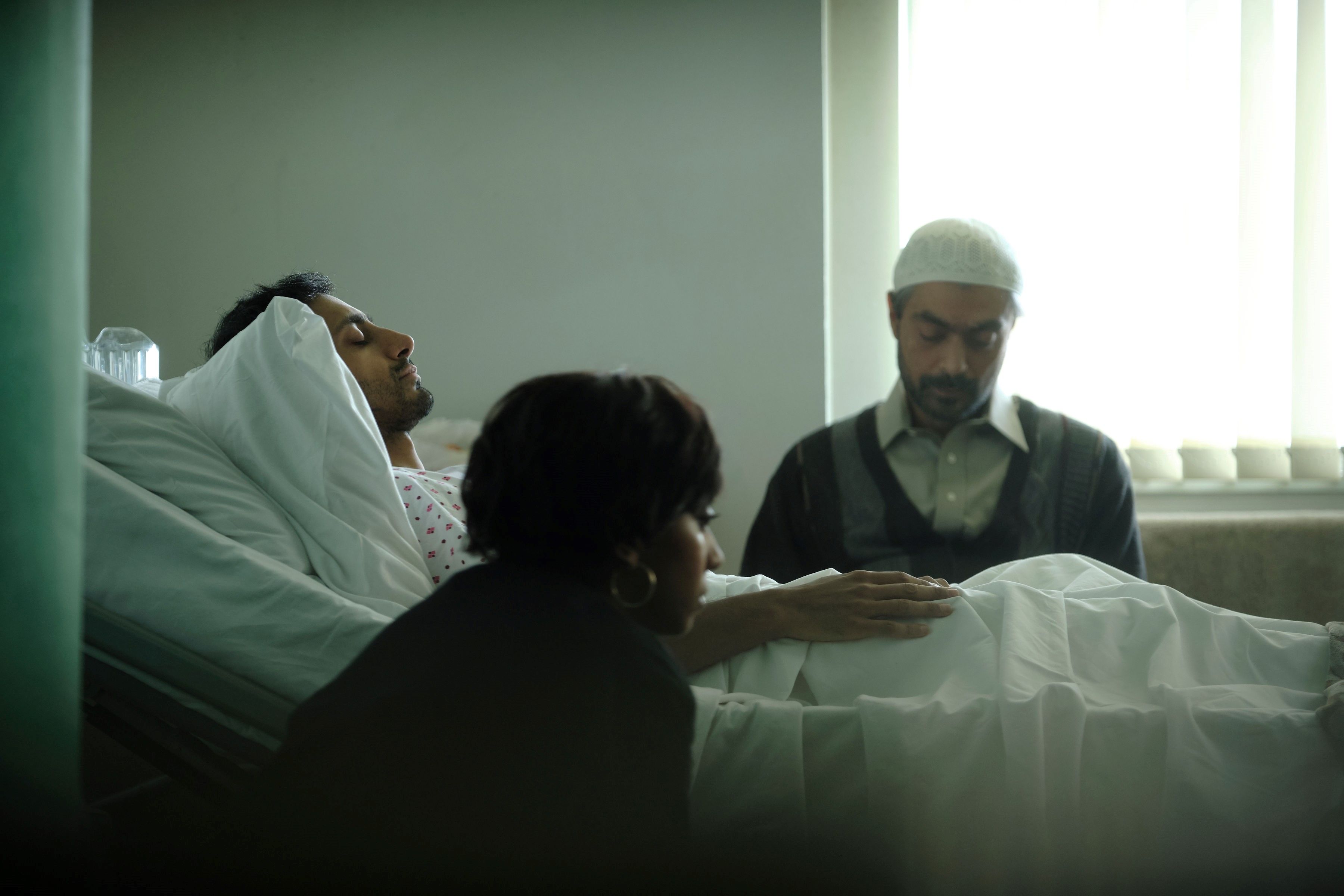 Please note: this event has already taken place
Price:

€ 11
€ 0 Cineville gratis
Valid for Cineville More info
Free for year members
20:30 zaal open 21:00 start film 22:30 einde film
Black Soil is a film festival featuring stories from the global hip-hop community. With a unique range of films consisting of short and feature-length films, classics and documentaries, Black Soil presents cinema deeply rooted in hip-hop culture. This year's theme is "Respect The Architect," through which the festival pays tribute to the founders, pioneers and genesis of hip-hop.

Balancing Pakistani family traditions, an emerging rap career and a crippling illness, New York-based rapper Zed (played by Riz Ahmed) has to overcome many hurdles to make his dreams come true. On the brink of the start of his breakout tour, Zed gets hit by an autoimmune disease which makes him unable to walk or stand. As stubborn–or determined–as he is, Zed tries to recover while being home with his family in London, forcing him to face his past, his family, and the uncertainty of his legacy.

As the first narrative film by documentary filmmaker Bassam Tariq (Ghosts of Sugar Land, These Birds Walk), Mogul Mowgli hits deep into the heart of the South-Asian diaspora. A story of perseverance and generational dynamics, the film was written by Tariq with actor/rapper Riz Ahmed (Sound of Metal, Venom, Rogue One). Ahmed is also a rapper, performing under the name Riz MC and he is part of the Swet Shop Boys along with Heems.

The film brings together a South-Asian ensemble cast, including Pakistani legend Alyy Khan, Nabhaan Rizwan (Informer), Sudha Bhuchar, Anjana Vasan (Spider-Man: Far from Home), and Aiysha Hart (Honour, Line of Duty), as well as a scene-stealing performance by poet and actor Hussain Manawer. Mogul Mowgli was received well by critics and audiences in 2020, raking in nominations and trophies at the BAFTAs, Berlin Film Festival, and British Independent Film Awards, among others.