Film
One Man and His Shoes (2020)
Black Soil Film Festival
Cinema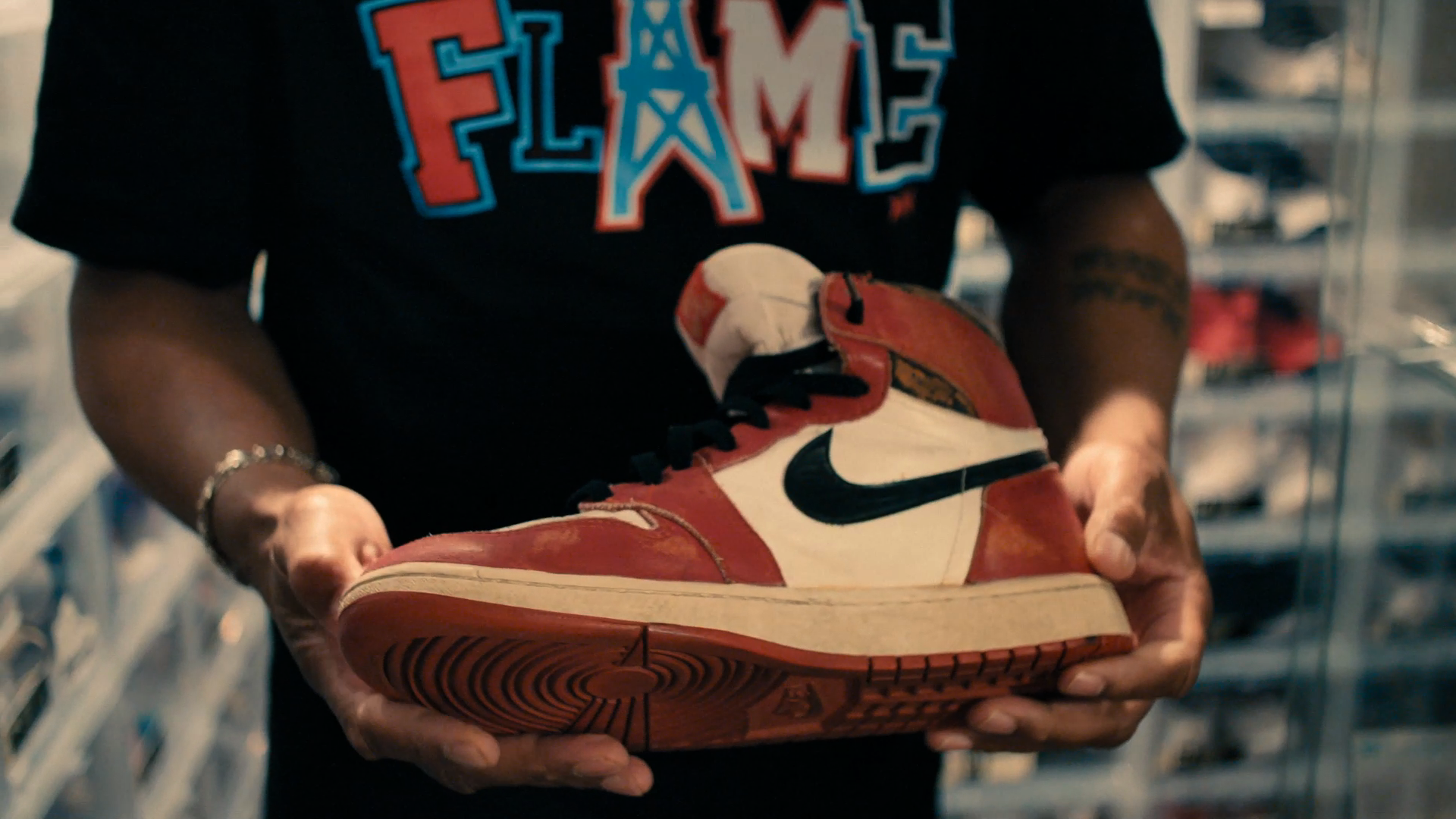 Please note: this event has already taken place
Price:

€ 11
€ 0 Cineville gratis
Valid for Cineville More info
Free for year members
18:30 zaal open 19:00 start film 20:30 einde film
Black Soil is a film festival featuring stories from the global hip-hop community. With a unique range of films consisting of short and feature-length films, classics and documentaries, Black Soil presents cinema deeply rooted in hip-hop culture. This year's theme is "Respect The Architect," through which the festival pays tribute to the founders, pioneers and genesis of hip-hop.

Banned by the NBA, worn by superstars, sold for thousands and influencing millions, the Jordan brand has grown from a pair of shoes to an unprecedented cultural phenomenon. Ever since the original release of the Nike Air Jordan 1, the brand has been inextricably linked to hip-hop, marking a cultural shift in sports, fashion, music and the in-between.

One Man And His Shoes ties all the elements together. Director Yemi Bamiro crafted an insightful and enticing document of the impact Jordan's shoes have had, addressing the effects on the sport, culture, fashion and society at large. From the initial banning of the shoes by the NBA to the iconic Spike Lee commercials, but also the darker side of the success with violent attacks and even murder. The film connects the dots and looks back on how it became successful and what went wrong.

Highlighting some of the classics from the '80s and '90s hip-hop scene, One Man And His Shoes carries a stellar soundtrack. The film features contributions from Michael Jordan's close friends and associates such as David Falk (his former agent), David Stern (NBA commissioner 1984-2014), Sonny Vaccaro (the man who scouted him), his biographer Roland Lazenby, NBA legend Hakeem Olajuwon and more.