Concert
PMP Vibrations
Teddy's Last Ride, Chella Chella en Elmer
Upstairs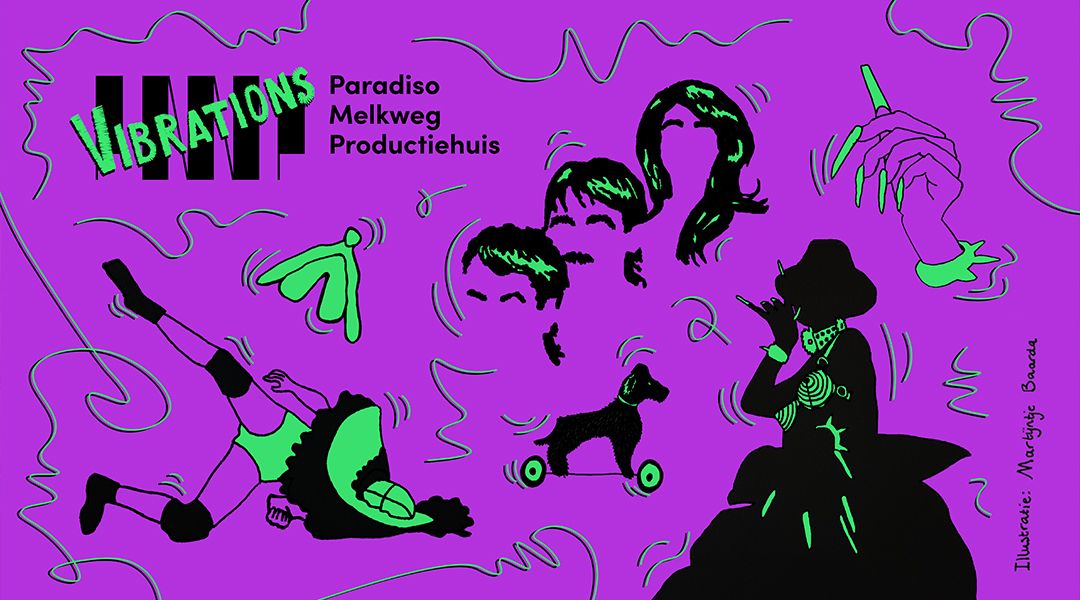 Please note: this event has already taken place
Price:

€ 10,35
Free for year members
20:30 zaal open 21:00 aanvang
Paradiso Melkweg Productiehuis present: PMP Vibrations!
Hooray! There it is, the very, very first edition of PMP Vibrations. For one summer, PMP's feelers have been up, ready to catch every vibration of talent. Therefore, we are very excited to showcase these three awesome acts during our very own night in the cozy UP at THE MELKWEG. So what's the deal? At 20:30 the doors open, music, drinks at the bar. Then! 21:00 the show starts! Successively you will see the acts Teddy's Last Ride, Chella Chella, and Elmer. This combination is a once in a lifetime opportunity....
Teddy's Last Ride is a performing arts company with its own music label from Groningen, Netherlands. The company has an interdisciplinary approach with a focus on drama, dance and pop(music). Performances are made from a desire to explore new ways of making theater. Teddy's Last Ride employs an eclectic mix of art and pop culture to appeal to a young audience.
Cherella Gessel, aka Chella Chella, is a multidisciplinary performer. Hen combines both text acting and physical play - in theater and film - with dance, spoken word, modeling, styling and makeup. In 2020 they received an honourablemention for their participation with YONIVERSE in Fringe Festival, and in 2021 they received both the 3 Package Deal and the Amsterdam Prize for the Arts, in the Encouragement category.
Some say Elmer is the alter-ego of producer and rapper Merel Pauw. Others say Elmer is the prodigal son (or daughter, whichever you prefer) of a pack of wolves. Still others say that Elmer should have had his agency write this, to which Elmer replies that they should shut up and stay out of everything.
Paradiso Melkweg Productiehuis is there for makers and artists who seek experimentation, who broach urgent and substantive themes. Those who dare to take risks and seek out the frayed edges of their own discipline and step boldly over them. You know PMP from acts like Lionstorm, Anne-Fay, Someone, Kay Slice, Yallah! Yallah! and Saman Amani.