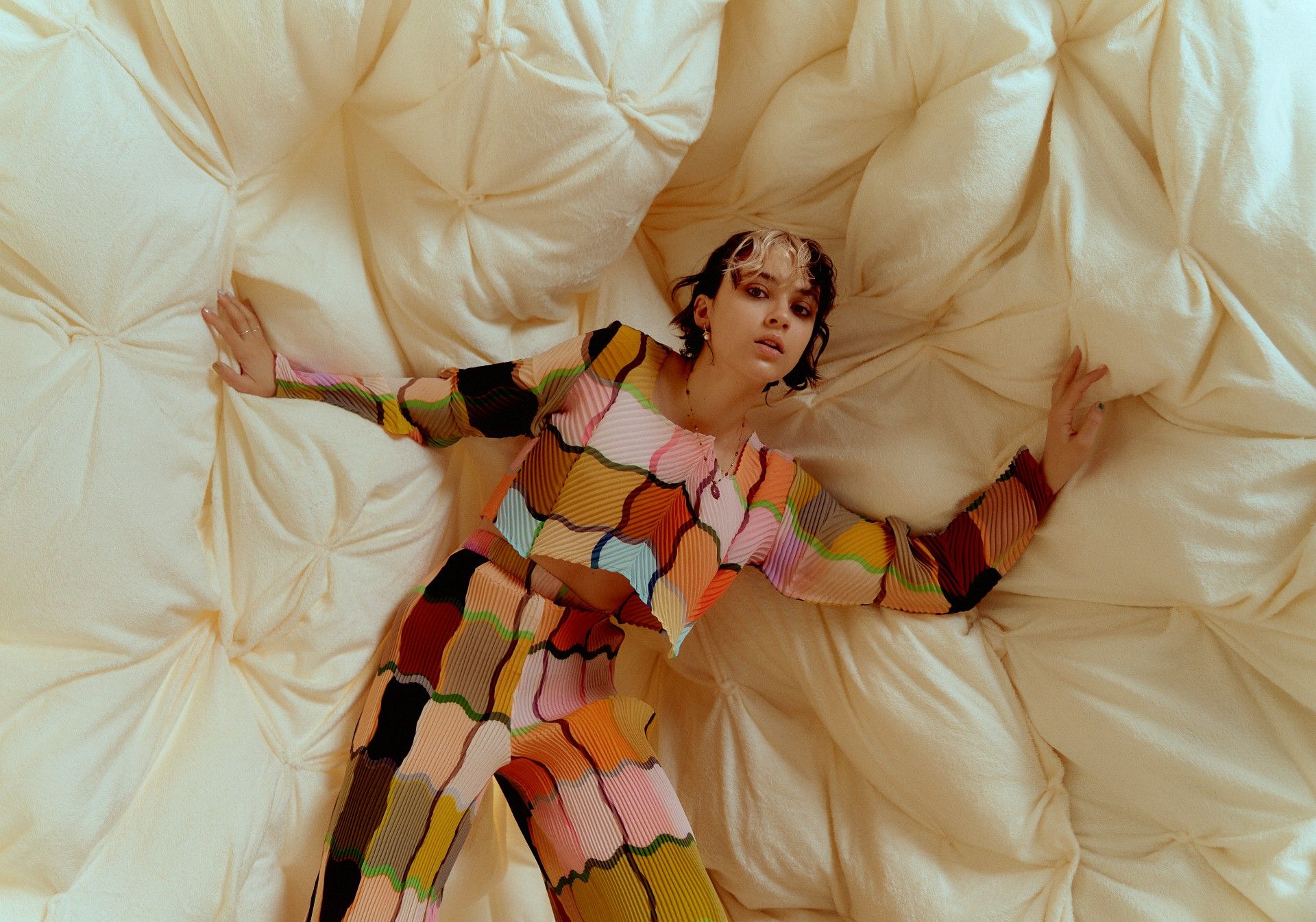 Price:

€ 19
Excl. € 4 (month)/€ 25 (year) required membership.
French indie project Pomme is a modern confluence of French chanson, French pop and indie folk. Within this modern blend, lead singer Claire Pommet alternates between two major themes: from conversations about her childhood to all the women who inspired her music.
As if addressing a ghost, Pomme's songs call wistfully to the late singer Barbara while she projects herself with Japanese Spirited Away heroine Chihiro Ogino in the song La Rivière.
On April 15, Pomme will perform at our OZ.