Raven Artson
Presented by Subbacultcha
+ special guest De Rivier
Upstairs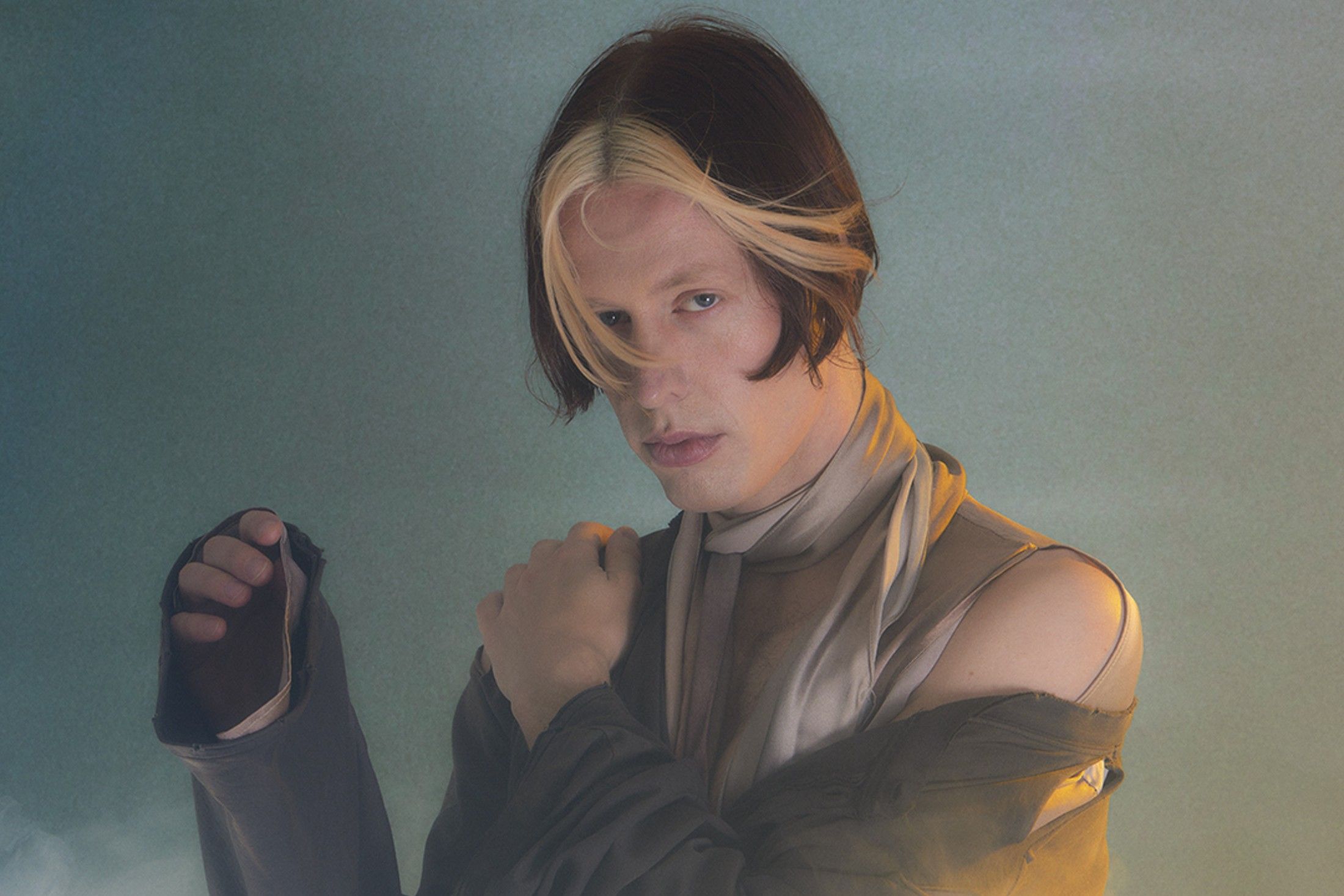 Please note: this event has already taken place
Price:

€ 13,80
Free for year members
Excl. € 4 (month)/€ 25 (year) required membership.
Gratis voor Subbacultcha (beperkte plek).
20:00 Doors 20:30 De Rivier 21:00 Raven Artson
A versatile artist and multihyphenate, Raven Artson dives deep into his artistic growth. The sound he creates in the process reveals otherworldly and at the same time very human. At that creative crossroads, Raven finds the inspiration to write, or as he himself describes it, "I have an interest in the coexistence of ideas; the process of connecting ability but also failure."
This all results in a sphere that is hard to grasp - call it "slow motion hyper pop," or call it "tear dripping auto tune." This mindset already brought Raven airplay at the likes of BBC1's Jack Saunder and Elton John, a contribution on Sevdaliza's second album and a role in Folkert Verdoorn's short film "The Performer." In addition to a recent creative contribution on Elias Mazian's new track "Te Laat," Raven got into the studio with New York-based indie formation True Blue for their latest single "Mean Me Nothing. The subtle electronic elements transport the listener to a kind of dreamy and floaty dimension: a unique collaboration that cannot easily be pigeonholed.
In celebration of his upcoming new album "Transformia," Raven will return to our stage on Friday June 2nd for a special release show in the Upstairs!
Special guest & afterparty at Café 40
With Dutch new wave and alternative electronic music as its inspiration, De Rivier has quickly built a reputation. This evening, the Amsterdam duo will accompany Raven Artson with an additional live performance. Such good things don't have to come to an end, so join us after the show at Café 40. ♡