Ricciotti Ensemble: Expeditie NL
Afsluiting Voorjaarstour
Max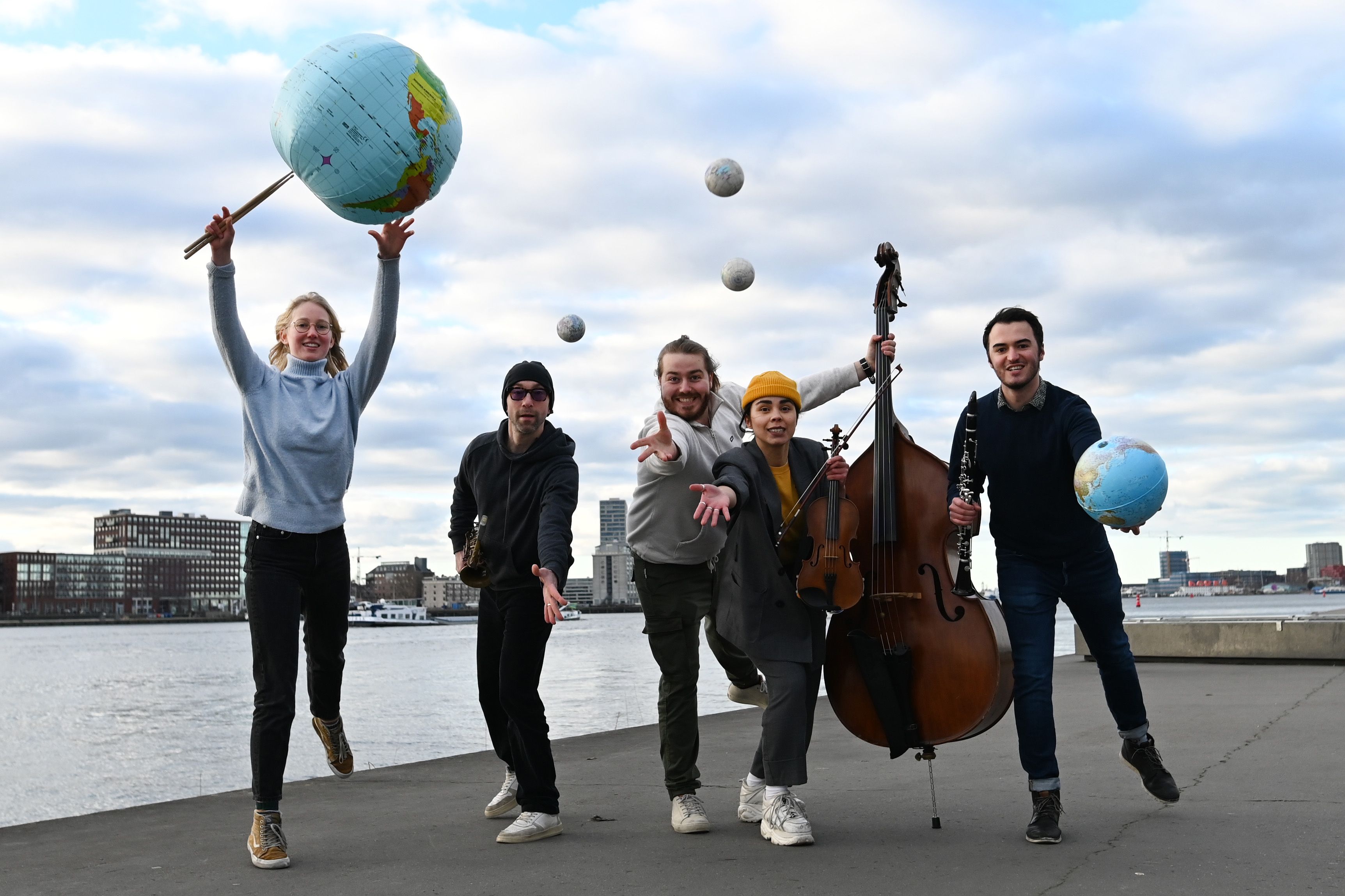 Please note: this event has already taken place
19:00 Doors 19:30 Riccitotti Ensemble – deel 1 20:15 Pauze 20:35 Riccitotti Ensemble – deel 2
This spring, the Ricciotti will celebrate the diversity of Dutch (music) culture with Expedition NL. The tulip grows naturally in Turkey, the origin of Delftware is in China and the windmill is not a Dutch invention either. This diversity of cultures is also reflected in our music. Together with soloist David Kweksilber on clarinet and saxophone, we play purely Dutch music rich in influences from all corners of the world. The focus is on composers and arrangers who left their homeland and settled in the Netherlands. Flutist and composer Ronald Snijders - Dutch jazz phenomenon of Surinamese origin - wrote the piece Swap for us. Will you join us on Expedition NL?
Soloist David Kweksilber
Soloist David Kweksilber is a clarinettist and saxophonist acclaimed for his virtuosity in both composed and improvised music. A versatile soloist and ensemble leader with many musical groups including Asko|Schönberg, the New Cool Collective Big Band, the Metropole Orchestra and the David Kweksilber Big Band. That he is not restricted to one instrument or musical style makes him the ideal soloist for Ricciotti's Expedition NL. The great diversity of timbre and musical styles of our musical culture is fully expressed!

About the Ricciotti ensemble
The Ricciotti ensemble is a street symphony orchestra that plays for people who, for whatever reason, have little or no contact with live symphonic music. Since its founding in 1970, we have been playing everywhere and for everyone: on the streets, in refugee asylum' centres, on planes or in prisons, and abroad. The ensemble consists of 43 young enthusiastic professional and amateur musicians who play as volunteers. The Ricciotti goes on tour 3 times a year. We can be followed via facebook, Instagram or Ricciotti's newsletter.
All performances are free to visit!

Foto's: Wout Nooitgedagt