Film
The Kelvinators: In The Eye Of The Beer Holder (2022) + Live: The Kelvinators
IN-EDIT Music Documentary Film Festival
Q&A: The Kelvinators / Cynthia van den Heuvel
Cinema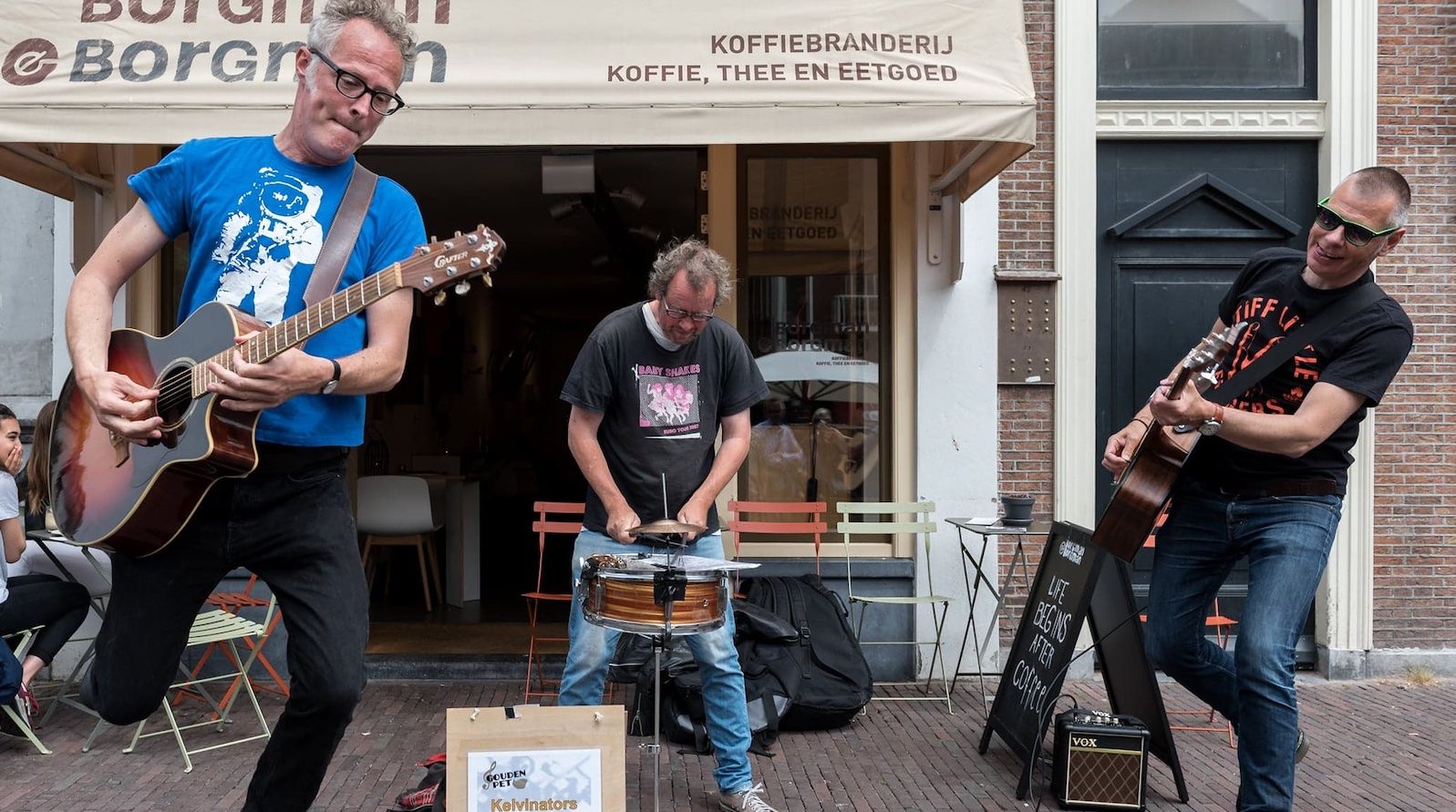 Please note: this event has already taken place
Price:

€ 11 Regulier
€ 0 Cineville gratis
Valid for Cineville More info
18:30 - DOORS 19:00 - START 19:50 - Q&A
IN-EDIT is back! From 13 to 23 April the fifth edition of the music documentary festival takes place at the Melkweg. Again many great music films will be screened this year, like this documentary about the Dutch punk band The Kelvinators, with Q&A and live performance!

The Kelvinators is an Amsterdam/Alkmaar ramshackle punk trio. Jurie, Roel and Frank Kelvinator play everywhere and nowhere: on the street, in pubs, youth centers, living rooms and annually at Cafe Paradiso. This year the band exists 25 years. Director Cynthia van den Heuvel has been following these darn good guys for the past three years, which has led to the documentary Kelvinators: In The Eye Of The Beer Holder. A story about friendship, the love of music and immunity against the ""want to be famous"" virus.

This film is hosted by Wap Shoo Wap Records. The director Cynthia van den Heuvel and The Kelvinators will be present to participate in a Q&A and a live performance!