Film
Where We're From (2021)
Black Soil Film Festival
Cinema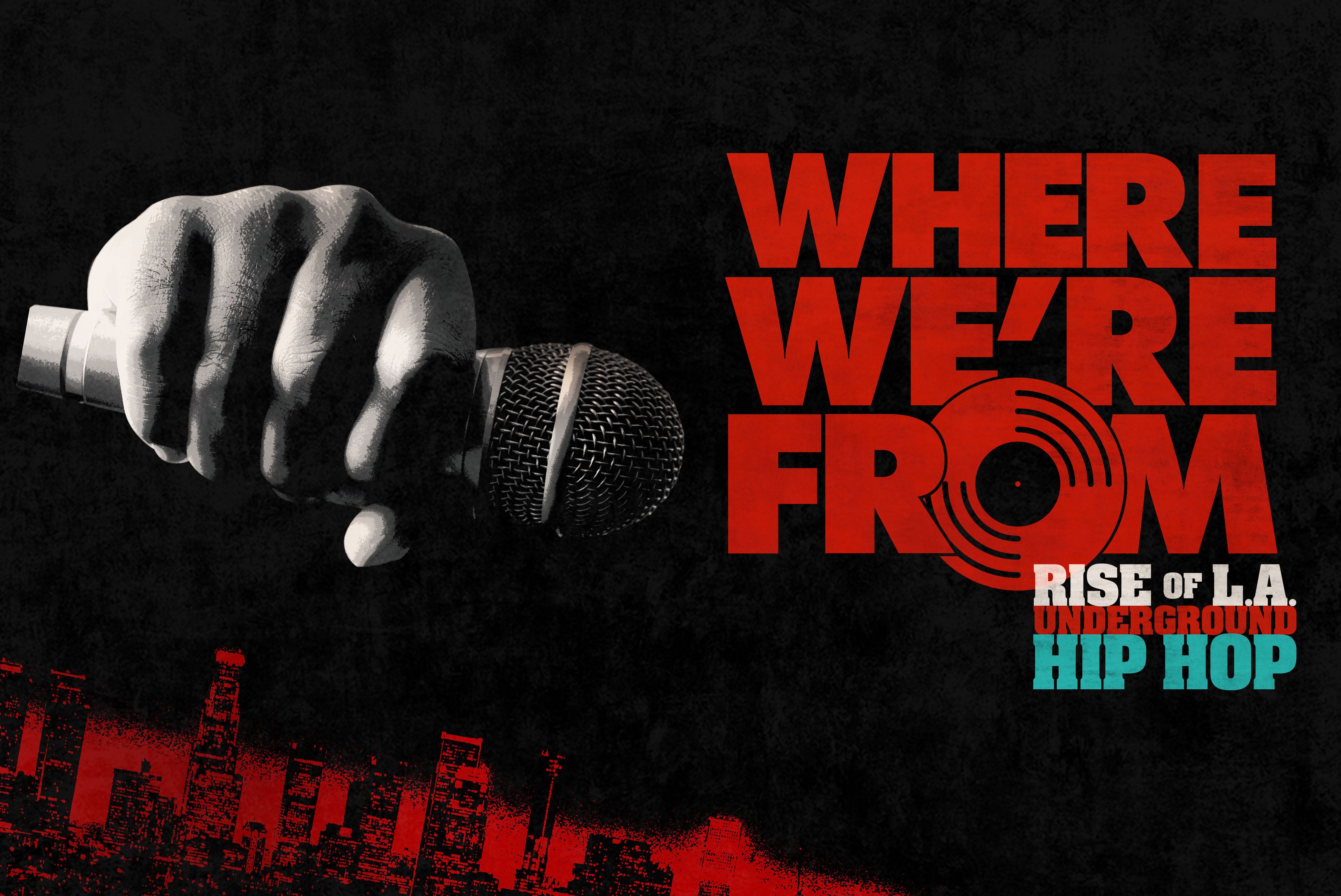 Please note: this event has already taken place
Price:

€ 11
€ 0 Cineville gratis
Valid for Cineville More info
Free for year members
19:00 zaal open 19:30 start film 21:00 einde film
Black Soil is a film festival featuring stories from the global hip-hop community. With a unique range of films consisting of short and feature-length films, classics and documentaries, Black Soil presents cinema deeply rooted in hip-hop culture. This year's theme is "Respect The Architect," through which the festival pays tribute to the founders, pioneers and genesis of hip-hop.

Where We're From tells the story of the rise of L.A.'s "underground" hip-hop culture of the late 1990s - early 2000s, told firsthand by some of its architects - the creators of Club Elements. Every respected independent MC in the country came to Club Elements. This documentary chronicles that vibrant time in Los Angeles' underground hip-hop scene and shows one side of this L.A. subculture responsible for a cultural movement that spawned a host of widely recognized and now celebrated rap artists.

Following the film, in collaboration with Team Beats and the HipHophuis, the interactive live conversation "Gamechangers" will take place in the OZ, in which journalist and artist manager Pay Kolmüs will engage in a dialogue with none other than American hip-hop legend Pete Rock. Together they will discuss his favorite 10 producers of all time in his own personal Hip Hop Pantheon. Which 10 producers in hip hop history have been the most important game changers according to this hip hop legend?