Accessibility | Upstairs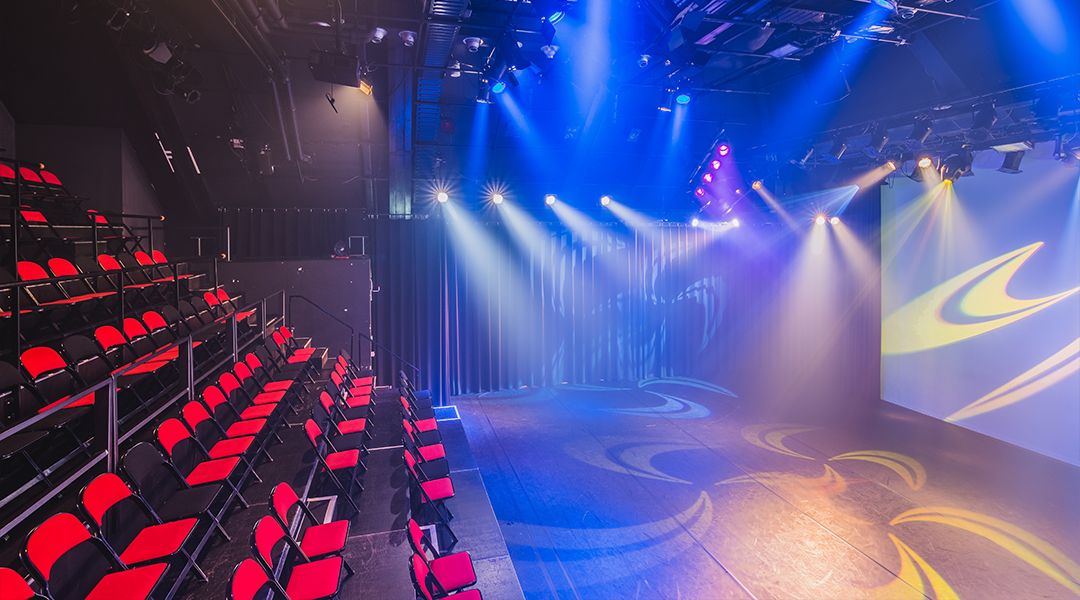 The Upstairs is our smallest venue hall and is located on the second floor of our building. This floor is accessible by elevator. The Upstairs has a maximum capacity of 250 (standing) visitors.
This hall has both seated and standing spaces available. The seats are located on a tribune and are only accessible by stairs. If you need a seat that is accessible without stairs due to a physical disability, we are happy to arrange a chair for you. Please note: At busy or sold-out events, this may not be possible. We therefore ask you to contact us in advance of your visit to the Melkweg at access@melkweg.nl.
There is no designated wheelchair space in this venue hall. If you plan to visit an event in the Upstairs and make use of a wheelchair, please contact us in advance at access@melkweg.nl and our staff will be happy to look into possibilities together before the event. You do not need to purchase a wheelchair user ticket; regular tickets will provide you access to the Melkweg.
The Upstairs shares a foyer with the Cinema. Find a bar, lockers and toilets in the foyer. The Upstairs does not have an accessible toilet. Visitors can make use of the (wheelchair) accessible toilet in the entrance hall of the Max, located on ground level. Our staff is more than happy to assist you in finding your way. Please keep in mind that it may take some time to access this toilet from the other halls.
Click here to return to The Melkweg accessibility overview page.