MILK EXPO: Amie Galbraith - Room for Error
MILK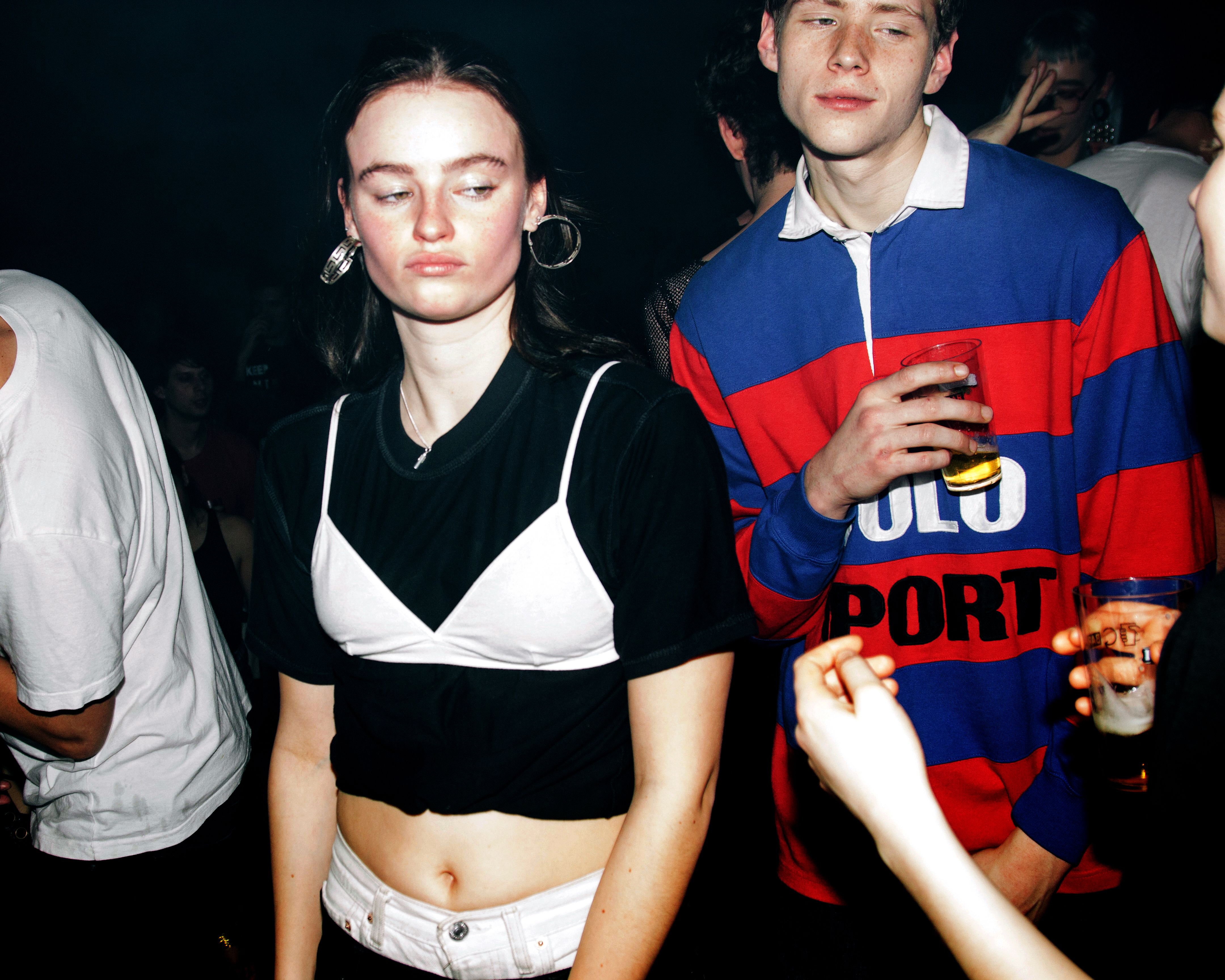 Let op: dit evenement heeft al plaats gevonden
11:00 - 19:00
Room For Error was born out of a search for connection. To home, music and people. Irreplicable moments in time. South Nightclub, Manchester, 2013. Melkweg, Amsterdam, 2016. Temporary architectures. Microphones and commands. Speakers, lights. Back offices and cables keep the show running. Until the show is over. What does the transience of a club night afford us? The clothes are amazing. The gestures, the dancing. Rushing the stage. Collectivity. Why do we so often have a desire to record, to 'capture', what is passing? Sticky floors and sweaty bodies. Smoke. Energy and screaming. The thump of the bass in your chest. What does an archive of images do? Stabilize, destabilize. Categorize, mobilize? Collective and cultural memory. Evidence of a good time.
ABOUT AMIE GALBRAITH
Amie Galbraith (b. 1993) is a self-taught photographer born and raised in Manchester, UK. She started employing photography as a way to connect to the music scene in Amsterdam after moving to the city 8 years ago. Her work is focused on documenting music and club subcultures, young creatives and the materials and spaces of everyday life. She is currently completing a research masters programme in Media Studies at the University of Amsterdam, where her research is focused on exploring the impact of various media and economic systems on club culture. During and beyond Oyster, she is presenting archive images from her time photographing Grime shows at Melkweg in 2015-2016 alongside more recent work.