CineRadar #6
Melkweg x Cineville x Vers - Nieuw Nederlands Filmtalent
Cinema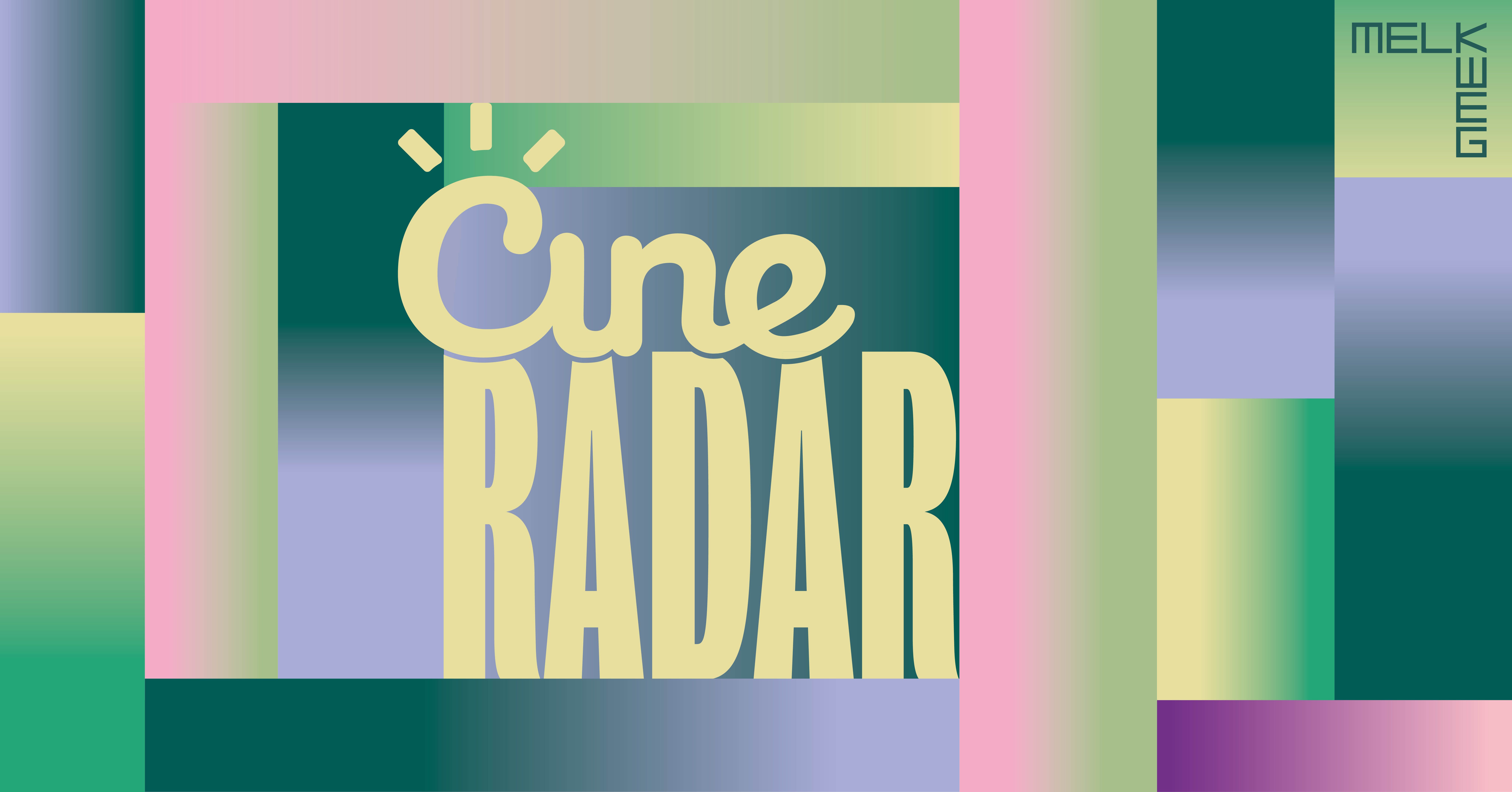 Please note: this event has already taken place
Price:

€ 7,50
€ 0 Cineville
Valid for Cineville More info
Free for year members
1+1 gratis naar cultuur actie: Koop 1 ticket met je code en ontvang op de avond van het event aan de kassa van de Melkweg op vertoon van je ticket en de barcode een tweede kaartje gratis.
18:30 - doors 19:00 - start
Next to RADAR for the newest music acts, there is also CINERADAR for the best Dutch film talent! Together with Cineville and VERS Melkweg dives into the film academies en home studio's in search of pearls between the shells. Discover great new short films at CineRadar, presented by a special guest from the film industry!

Day 366 (Rosemary Elisa, 3')
A young woman draws in unexpected happiness through her living room window. The encounter offers her love and hope in difficult, lonely days. Can you lose yourself in it, even if it's not forever? Ultra-short drama, shot on 16mm film.

Gleuf (Isis Cabolet, 17')
70-year-old Edith, who has fallen into social and mental isolation, comes into contact with an equally lonely young man who, although they are extremes, rekindles the zest for life in her.

Mondaino, A Way To Deer Mountain (Rune Tuerlinckx & Nina Marte Wilson, 15')
This film is a poem in images, a travel document recording how we wander through a changing landscape and get lost in ourselves and each other.

Dancing In The Shadows (Elliot Bloom & Alexandra Gordon-Gibson, 3')
What if our shadows are our true selves fighting to be seen? A short animation exploring this question through dance and sound.

Groter Dan Je Bent (Luca van der Vossen, 5')
'Groter Dan Je Bent' (Bigger than you are) is a short, hand-drawn animated film that explores questions of recovery and reframing intimate childhood memories through a hopeful lens. Delicately animated analogue pencil drawings emerge and disappear within an associative narrative form. Supported by subtle piano music, ambient sounds and candid lyrics, the film creates a tender atmosphere to explore themes of questioning yourself, your past and your internal struggles. This asks the viewer to think about personal growth through a new lens. Can we cherish the innocence of the past, even when it can feel contradictory to look at it?

The Resurrection Of A Leaf (Lemuël de Graav, 12')
The resurrection of a leaf is an imitation on real life with a leaf as a synonym of our cycle.