Manguebit (2021)
IN-EDIT Music Documentary Film Festival
DJ Balbino
Cinema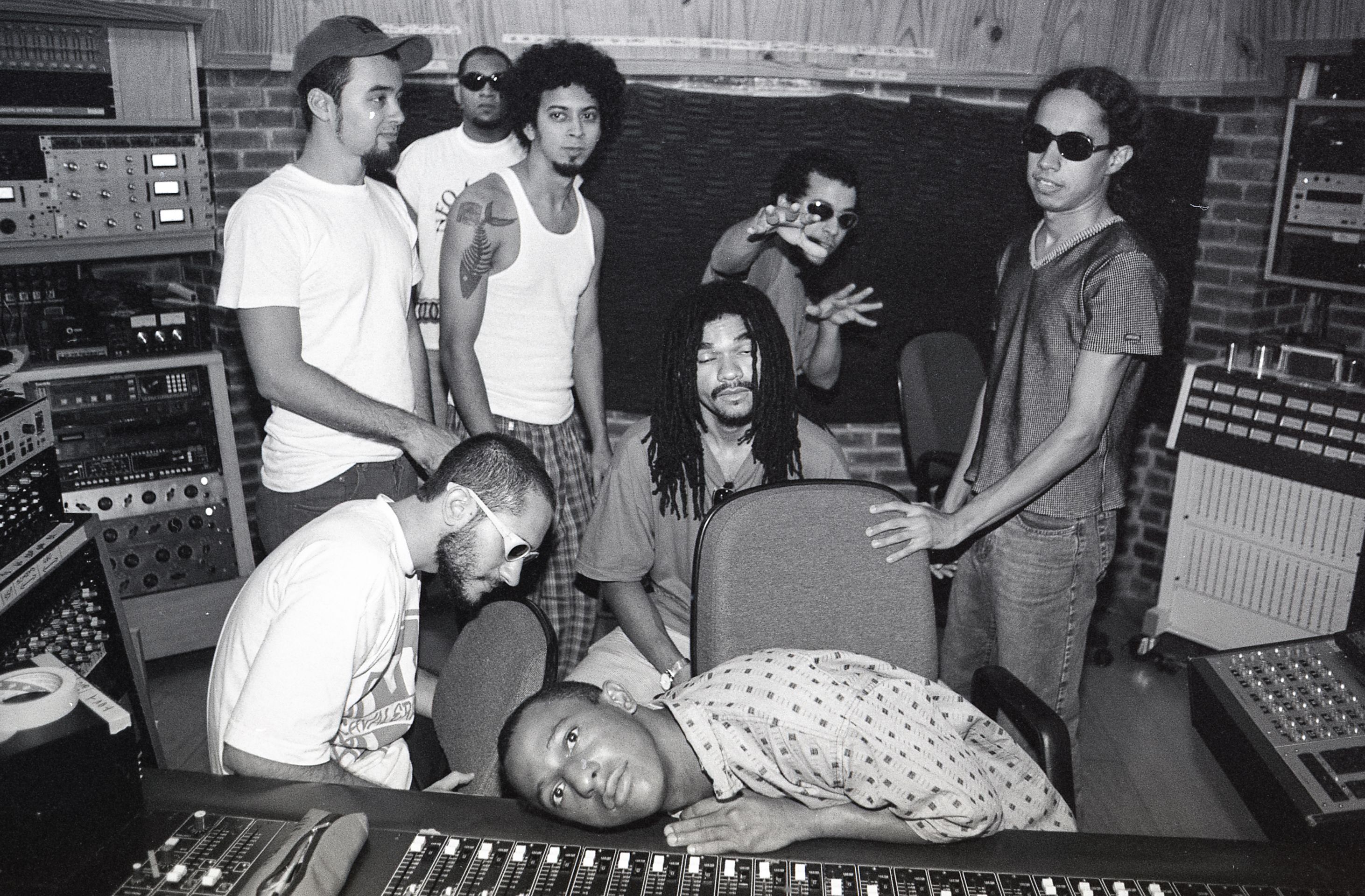 Please note: this event has already taken place
Price:

€ 11 Regulier
€ 0 Cineville gratis
Valid for Cineville More info
Free for We Are Public
Gratis voor We Are Public (beperkte plek). Haal je kaartje tot 15 minuten voor aanvang van de film.
20:30 - START DJ SET - DOORS 21:00 - START FILM
IN-EDIT is back! From 13 to 23 April the fifth edition of the music documentary festival takes place at the Melkweg. Again many great music films will be screened this year, like this documentary about the Brazilian cultural movement Manguebeat or Manguebit.

Manguebit, an esthetical and musical movement that appeared in Pernambuco in the 1990's, changed how the peripheries and the cultural manifestations, of the metropolitan area of Recife, was seen and was put on the map of the music market after the launching of bands like Chico Science e Nação Zumbi and Mundo Livre S.A. The film Manguebit experiences the freedom of thought of the mangue through a multifaceted language which assembles ideas and ideals reflecting the boldness that was manifested in the symbol of the movement: a parabolic antenna thrust in the mud of the estuaries. It captures the free-thinking spirit of the movement through the dare and innovation that characterized it.

DJ Balbino, part of the Olá Brazil crew, will smooth your arrival spinning records to put you in the mood for more manguebit!